Home » From the Commissioner
Growing Interest in Food and Farms Feeds Agri-Tourism Growth
New Hampshire Department of Agriculture, Markets & Food (September 12, 2013)
Labor Day weekend is New Hampshire's second-busiest travel weekend of the year, with more than a half-million out-of-state visitors expected for the holiday weekend. Tourist numbers and spending were predicted to be the highest since 2008. Many of those visitors also participate in agri-tourism activities.
Agri-tourism is not a new concept. Governor Frank Rollins and Board of Agriculture Secretary Nahum Batchelder promoted farm-stay agri-tourism and Old Home Weeks more than 100 years ago as a way of revitalizing New Hampshire's rural communities and struggling hillside farms.
Two of the state's largest and oldest agricultural fairs are held over Labor Day weekend. Lancaster Fair traces its roots back to 1870, and counts 142 years of continuous operation with the 2013 fair. Sprawling over the 65-acre fairgrounds, Lancaster Fair is a major North Country attraction over its six-day run. Hopkinton State Fair held its 98th fair over five days, also attracting visitors and exhibitors from near and far.
Sally and Dave Adams report that their family's Inn at East Hill Farm in Troy has had a great summer in spite of the weather. "It just has been busier and busier as time goes on," Sally reported as her family prepared for the onslaught of holiday weekend guests. Dave began working at the farm and inn in 1961 and he and Sally purchased it in the 1970s. But this farm began taking paying guests in the mid-1880s.
Now a destination farm-stay resort, the Inn at East Hill Farm hosts guests in a country setting, with home-cooked fare served family-style at long tables. Most come from out of state, and guests of all ages learn about and try their hands at farm activities, from cheesemaking to feeding calves and riding horses. The farm supports a diverse array of livestock and poultry, including several heritage breeds. A popular addition to the gift shop is a self-service freezer stocked with farm-raised meats. The family also sells meat by the half or whole animal.
Dave and Sally have theoretically retired from the business in the last couple of years, but continue to help their two daughters and son, along with one son-in-law and one daughter-in-law, who now run the business. Their grandchildren help out, too, although the oldest has just started medical school. Granddaughter Perri Adams is a freshman equine animal science major at UNH, interested in developing the equine programs at the inn. Daughter Jennifer Adams has started a three-day FarmSchool educational program for middle school classes.
Dave still helps out with the animals, and Sally enjoys chatting with the guests and making sure everyone enjoys their experience at the farm. "People say they are just so glad to be here," she notes. Dave adds that everything they do is about education.
…..
This week guest columnist Anne DeMarco writes about how different the return to school is for high school agriculture students. A graduate of UNH, DeMarco teaches animal and plant science and is FFA advisor at Seacoast School of Technology in Exeter, a regional career and technical center serving students from six area high schools.
…..
As nights turn crisper, homeowners' thoughts turn to the heating season ahead. Firewood sales are a hot topic at the department this year. Firewood is a key focus of efforts to prevent or limit the spread of destructive invasive pests like emerald ash borer. And every year the Division of Weights and Measures receives numerous calls from consumers who feel burned by deliveries short in volume (less than a full cord measure) and/or quality of firewood. Department staff from both Plant Industry and Weights and Measures will present information on firewood regulations at a workshop for firewood dealers hosted by UNH Cooperative Extension in Boscawen on October 1.
Lorraine Merrill, Commissioner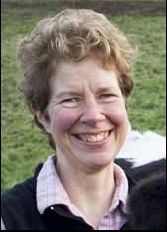 (reprinted from the Weekly Market Bulletin, Sept. 4,2013)
SUBSCRIPTION NOTE:
The NH Department of Agriculture, Markets & Food Division of Agricultural Development compiles market information and publishes the Weekly Market Bulletin for the agriculture community. The Bulletin is the department's 'publication of record' and includes appropriate industry notices, announcements, seasonal information and market survey data. Subscribers may advertise in the popular agricultural classified advertising at no charge. One-year subscriptions are $28 for delivery by U.S. Postal Service, or $22 for delivery by secure internet. Sign up for the Weekly Market Bulletin by calling the office at 271-2505 and providing a credit card for payment; or visit the office at 25 Capitol St., Concord; or mail in your request with a check. Be sure to provide your address, phone number, and if you are requesting an online subscription, an email address.