Home » From the Commissioner
Growing Interest in Agritourism
New Hampshire Department of Agriculture, Markets & Food (May 14, 2012)
Count on agritourism to show significant gains when this year's Ag Census is completed. Income from agritourism reported in the 2007 Ag Census had grown to $2.3 million—an exponential ten-fold increase compared to that reported five years earlier.
Wikipedia defines agritourism as "any agriculturally-based operation or activity that brings visitors to a farm or ranch." Wikipedia further describes agritourism as a form of niche tourism that is considered a growth industry in many parts of the world. Agritourism overlaps with ecotourism, geotourism, wine tourism and gastronomic tourism, the online encyclopedia adds. While in some parts of the world agritourism refers almost exclusively to farm stays, the term more commonly includes a wide variety of activities, including buying produce direct from a farm stand, navigating a corn maze, picking fruit, feeding animals, or staying at a farm B&B.
Dr. Kathleen Liang, an agricultural economist at the University of Vermont, is evaluating the relationship between small- and mid-sized farms and the well being of local communities. She is investigating how a diversified, multifunctional farm approach of selling directly to customers, promoting agritourism, offering specialty foods, and off-farm employment or entrepreneurial opportunities enhances long-term sustainability and prosperity of both farmers and local communities. Liang has collected initial surveys from over 3,000 farmers throughout New England, and is now seeking more detailed information from more participants.
Farmers' responses showed significant percentage of participating in agritourism, value-added production, direct sales, and off-farm jobs, Liang says. She says this is the first systematic study of the social and economic impacts of New England's diversified or multifunctional farms. Some farmers will have recently received mailed surveys. Liang invites any farmers in New England to participate. Request a survey by writing to Dr. Kathleen Liang, University of Vermont, 103 C Morrill Hall, Burlington VT 05405; by email to CLIANG@uvm.edu; or telephone 802-656-0754.
New Hampshire farmers are finding lots of ways to capitalize on the public's growing appetite for all things to do with local farms and local foods. In a recent article on upscale farm vacations, The Wall Street Journal featured five fancy farm getaways on three continents. The Inn at Valley Farms in Walpole (www.innatvalleyfarms.com)  was one of just two U.S. destinations featured. The scenic farm inn got high marks as a classic New England Bed & Breakfast—with opportunities to interact with livestock and feast on organic foods produced onsite. Owners Chris and Caitlin Caserta offer accommodations in the country inn, a farmhouse and cottages.
The Casertas' livestock operations—including grass-fed beef and lamb and pasture-raised pork, chickens and turkeys—have expanded steadily since they bought the farm in 1998. In addition to marketing their products from a small farm store and to local restaurants, they have started a delivery program that they call "From the Grasses to the Masses." Walpole Valley Farms will deliver to locations from Keene to Portsmouth at a pre-arranged date, time and site when they can aggregate enough orders to be financially viable.
The department publishes an array of popular directories, brochures, and maps both online and printed that help promote farms and related enterprises and activities. Visit the department website at www.agriculture.nh.gov and click on 'Publications and Forms.' There is no charge for listings in these publications. The information is also made available on the state tourism website www.visitnh.gov. Resident and out-of-state tourists can find listings of farmers markets, apple orchards, Christmas tree farms, maple sugarhouses, and other farm marketing and agritourism opportunities. To update your farm information or add new listings, call the Division of Agricultural Development at 603-271-3788 or email Gail.Mcwilliam.Jellie@agr.nh.gov.
Lorraine Merrill, Commissioner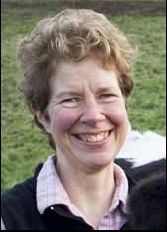 (reprinted from the Weekly Market Bulletin, May 9,  2012)
SUBSCRIPTION NOTE:
The NH Department of Agriculture, Markets & Food Division of Agricultural Development compiles market information and publishes the Weekly Market Bulletin for the agriculture community. The Bulletin is the department's 'publication of record' and includes appropriate industry notices, announcements, seasonal information and market survey data. Subscribers may advertise in the popular agricultural classified advertising at no charge. One-year subscriptions are $28 for delivery by U.S. Postal Service, or $22 for delivery by secure internet. Sign up for the Weekly Market Bulletin by calling the office at 271-2505 and providing a credit card for payment; or visit the office at 25 Capitol St., Concord; or mail in your request with a check. Be sure to provide your address, phone number, and if you are requesting an online subscription, an email address.