Home » From the Commissioner
Grow Local, Dine Local
New Hampshire Department of Agriculture, Markets & Food (October 30, 2013)
Dick Uncles, former director of the Division of Regulatory Services, has started his own agricultural enterprise since retiring two years ago. Dick specializes in specialty peppers, and grows a few eggplants and other less common vegetables. He markets only to restaurants and chefs.
At the NH Food Bank's recent 'Grow Local/Eat Local' fundraiser, The Republic restaurant of Manchester—one of the first Certified Local restaurants in the state—offered a palette of sauces for a burrito. The dish labeled 'Damn Hot' was made with peppers grown by Dick Uncles.
Dick liked the 'Selling to Restaurants' article re-printed from the Small & Beginner Farmers newsletter in the October 2 Market Bulletin. "This is all good advice that Chef Halligan offers for farmers who may be unaware of the challenges faced by restaurants in sourcing local food supplies," Uncles wrote in an email. "But how about offering a similar list for restaurants to understand the challenges faced by local farmers?" Here are a few of his thoughts:
Local restaurants, as opposed to national chains or franchises, have more in common with local farm producers than they might realize. Both depend on the support of local residents, in most cases more than on tourist or business travelers.
Word-of-mouth advertising is priceless. If I encourage 10 friends and relatives to support the restaurants that support local farmers, and they tell 10 friends and relatives, pretty soon you've got a large, regular clientele of local customers.
Nearby farmers need to be "competitive" on pricing, but with who?  Expecting local growers to compete on price with produce from California or Mexico is like expecting the local diner to compete with national burger chains on the price of a cheeseburger.
Farmers, like restaurants, operate on razor-thin profit margins. For most entrees, the cost of the food on the plate is only a small percentage, often less than 20 per cent, of the entrée price.
Remember that local produce usually has a two-week longer shelf life than comparable, well-traveled west coast produce. This translates into fresher quality and taste, reduced shrink, and restaurant cost savings.
Chefs are busy. It's easier to buy from large corporate food service suppliers who can fill most of their needs in one delivery. But corporate food service firms are to local farm vendors as the mall food court is to a local main street restaurant.
Local sourcing can mean more work and somewhat higher costs for local restaurants. "But the many tangible and not-so-tangible benefits to both parties make local restaurants and local farms natural allies–an alliance that will help sustain local economies, including local agriculture, local employment and local quality of life," Uncles concludes. "Buy Local. Dine Local."
Beef producer Carole Soule of Miles Smith Farm in Loudon asks consumers to learn about buying and preparing locally raised meats—or to un-learn the habits of buying mass-produced meat products. Large-scale meat production and marketing (and chain restaurants) have responded to customer demands for product consistency, and preferences for certain cuts (think steak, boneless chicken breast).
Meat raised on New Hampshire's and New England's smaller-scale farms is less "consistent" or uniform in character. One could say it has more character. Local producers are not selling into the mass-production and distribution system, so they must market all the cuts of an animal.
Just as consumers are re-learning traditional seasonal vegetables and enjoying the fruits of local fields and greenhouses throughout the year, they can become re-acquainted with the tastes and flavors of cuts like brisket and chuck. Our more adventurous chefs are showing the way, as they have with local and heirloom vegetables. Soule asks customers to support those restaurants, and try those different dishes and cuts of local meats both at home and when dining out.
Lorraine Merrill, Commissioner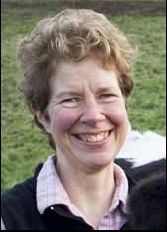 (reprinted from the Weekly Market Bulletin, Oct. 23, 2013)
SUBSCRIPTION NOTE:
The NH Department of Agriculture, Markets & Food Division of Agricultural Development compiles market information and publishes the Weekly Market Bulletin for the agriculture community. The Bulletin is the department's 'publication of record' and includes appropriate industry notices, announcements, seasonal information and market survey data. Subscribers may advertise in the popular agricultural classified advertising at no charge. One-year subscriptions are $28 for delivery by U.S. Postal Service, or $22 for delivery by secure internet. Sign up for the Weekly Market Bulletin by calling the office at 271-2505 and providing a credit card for payment; or visit the office at 25 Capitol St., Concord; or mail in your request with a check. Be sure to provide your address, phone number, and if you are requesting an online subscription, an email address.