Home » From the Commissioner
Great Weather for Fairs, Corn Harvest
New Hampshire Department of Agriculture, Markets & Food (October 2, 2014)
The Big E was blessed with a run of beautiful weather this year, with sunny skies for most of the fair. The exposition in West Springfield, Mass., broke its all-time high attendance figure, with a final tally of 1,498,605. The previous record of 1,481,917 was set in 2013. Exhibitors at this year's fair showed 822 dairy cattle, 475 beef cattle, 1,415 sheep, 75 sheepdogs, 126 llamas and 55 alpacas. Hundreds of 4-H and FFA youth participated.
The big hit in the New Hampshire State Building this year was Zack's Mac & Cheese, presented by Zack Blye, a senior at Pembroke Academy and student in the culinary program at Concord High School's Concord Regional Career & Technical Center. Zack's outgoing personality and multi-tasking skills with sauté pans, spoons and ingredients attracted visits from local TV station crews. Word got around about the delicious macaroni and cheese prepared to order with Contoocook Creamery cheese and options like broccoli, bacon, garlic, and lobster– resulting in sales of 18,000 servings. Zach, clearly the state's newest and youngest celebrity chef, is also the son of building manager Lynne Blye.
The New Hampshire Building also served 12,000 ears of corn on the cob—from Barrett Hill Farm in Mason, and 9,450 slices of New Hampshire-blueberry pie. Skip Cilley of Francestown, who has volunteered with the ever-popular NH Maple Producers Association booth for 26 years, was hailed as 'Host of the Day' by the Big E administration for his dedicated and engaging hospitality to the fair-going public.
Deerfield Fair also benefited from the warm, fair weather late last week. Governor Maggie Hassan helped open the 138th Deerfield Fair last Thursday, with remarks on the value and importance of agriculture to the state. The weather cooperated for our corn harvest at Stuart Farm over several days last weekend. Custom harvester Brian Forst of Gilmanton reports most farms are bringing in silage yields about 30 percent higher than last year.
"We need farmer input," says Bob Smith at Farm Credit East. The farm lender and financial services cooperative is asking farmers and timber industry operators to complete an online 'Survey on Regulations that Impact Northeast Agriculture and the Forest Products Industry'. The survey seeks information on state and municipal regulations that are affecting farming and timber activities. The survey and a report to be published on the findings are funded by Farm Credit East. The University of Connecticut Center for Food and Resource Policy is conducting the survey. The survey covers the Northeast region, including the New England states, New York and New Jersey. For more information or to participate in the survey, visit www.farmcrediteast.com/News-and-Events/News/20140905UCONNSurvey.aspx, or call the Bedford office at 603-472-3554.
*****
Big news from UNH last week, with the announcement of a $10 million gift dedicated solely to scholarship support for Granite State students at the University of New Hampshire. "I have long believed that UNH must play a dominant role in determining our state's political, cultural, environmental and economic future," said long-time benefactor Dana Hamel. "I hope this gift will inspire others to support the university. It will take all of us working together to make a difference."
"This gift will make an enormous difference in the lives of so many of our students," said UNH President Mark Huddleston. "Thanks to Dana's generosity and commitment to the state of New Hampshire and its people, we can compete for the state's best and brightest students. Access and affordability are the two single most important challenges we face as an institution, and it is partnerships like this one that will help us succeed." UNH enrolls 16,000 students each year and nearly six in 10 are from New Hampshire.
Lorraine Merrill, Commissioner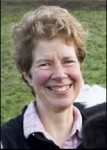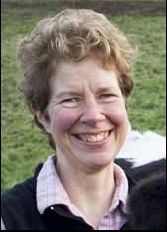 Department of Agriculture, Markets, & Food
(This column is excerpted from the Weekly Market Bulletin, Oct. 1, 2014)
SUBSCRIBE TO THE ENTIRE WEEKLY MARKET BULLETIN:
The NH Department of Agriculture, Markets & Food Division of Agricultural Development compiles market information and publishes the Weekly Market Bulletin for the agriculture community. The Bulletin is the department's 'publication of record' and includes appropriate industry notices, announcements, seasonal information and market survey data. Subscribers may advertise in the popular agricultural classified advertising at no charge. One-year subscriptions are $28 for delivery by U.S. Postal Service, or $22 for delivery by secure internet. Sign up for the Weekly Market Bulletin by calling the office at 271-2505 and providing a credit card for payment; or visit the office at 25 Capitol St., Concord; or mail in your request with a check. Be sure to provide your address, phone number, and if you are requesting an online subscription, an email address.