Home » From the Commissioner
Granite State Market Match
New Hampshire Department of Agriculture, Markets & Food (April 20, 2016)
The 2014 Farm Bill included a program called Food Insecurity Nutrition Incentive (FINI) which is delivering two-way benefits at a growing number of farmers markets here in New Hampshire. FINI helps food-insecure families purchase more fresh local fruits, vegetables and other foods by doubling their SNAP (Supplemental Nutrition Assistance Program–formerly, food stamps) benefits at participating farmers markets. FINI programs are also directly supporting local farmers through increased farmers market sales. Granite State Market Match is the FINI-supported program here in New Hampshire, offering enhanced SNAP benefits at 31 farmers markets around the state in 2015. The NH Food Bank coordinates this effort as a sub-grantee in partnership with the Wholesome Wave Foundation.
Wholesome Wave received $3.7 million from the USDA for a $7.4 million multi-year program to provide nutrition incentives and support for network members processing incentives across the country. Wholesome Wave also supports farmers markets by facilitating the National Nutrition Incentive Network, a peer-to-peer community of practice-sharing technical assistance among the operators of 600 farmers markets, CSA and mobile markets nationwide. "Last year we had 31 markets or venues providing SNAP incentives," reports Helen Costello, who leads the project as program manager for the NH Food Bank. "We do hope to continue to grow. We are at various levels of conversations with four additional markets." Seacoast Eat Local is also adding mobile markets this year.
The NH Food Bank serves as administrative lead for the network, with regional representatives leading nutrition incentive programming around the state. Costello anticipates further network expansion. Regional lead organizations include: Seacoast Eat Local, Local Foods Plymouth, UNH Cooperative Extension-Coos County, Merrimack County Conservation District, Cheshire County Conservation District, City of Lebanon, and Organization for Refugee and Immigrant Success (ORIS).
Helen Costello is excited about the upcoming season. Brendan Cornwell is the new NH Nutrition Incentive Network coordinator. He is part of the team that founded Seacoast Eat Local and pioneered enhanced SNAP benefits at their farmers markets. The program will gain a stronger identity with as Granite State Market Match and a logo to be unveiled soon. Costello secured a grant to develop radio and TV Public Service Announcements, plus social and print media promotions that will be ready by peak vegetable market season.
The U.S. House Ag Committee Subcommittee on Nutrition recently held its first-ever Congressional Hearing on Nutrition Incentives. The stated purpose was "to review incentive programs aimed at increasing low-income families' purchasing power for fruits and vegetables." This innovative program is catching on around the country, encouraging consumers to spend their federal nutrition benefits on healthy foods, especially fruits and vegetables, by matching the amount the customer spends. The incentives are winning bi-partisan support as an effective way to reduce obesity and diet-related disease, while simultaneously increasing revenue for local agricultural economies. Granite State Market Match and other incentive programs can help Families and children also benefit from the educational and cultural opportunities at farmers markets. Last week's Seacoast Eat Local Winter Farmers Market in Exeter was 'Kids Day,' with interactive and creative activities for children of all ages. Bluegrass musicians were playing. I observed several enthusiastic interactions of children with a parent or with a farm vendor, asking questions and getting answers about the different vegetables on display.
*****
This maple season has been a real roller-coaster–off to a jack-rabbit start, sap flowing and evaporators boiling like gangbusters—then that warm spell slowed the sap and dropped the sugar content. Former Commissioner Steve Taylor, who helps with his sons' Taylor Brothers Sugarhouse operation in Meriden, was depressed in mid-March by what seemed an early end to the season. The weather chilled back down, and now he reports they've set a new record.
Lorraine Merrill, Commissioner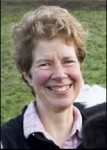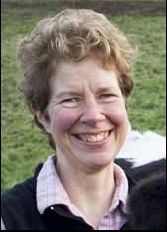 Department of Agriculture, Markets, & Food
(This column is excerpted from the Weekly Market Bulletin, April 6, 2016 )
SUBSCRIBE TO THE ENTIRE WEEKLY MARKET BULLETIN:
The NH Department of Agriculture, Markets & Food Division of Agricultural Development compiles market information and publishes the Weekly Market Bulletin for the agriculture community. The Bulletin is the department's 'publication of record' and includes appropriate industry notices, announcements, seasonal information and market survey data. Subscribers may advertise in the popular agricultural classified advertising at no charge. One-year subscriptions are $28 for delivery by U.S. Postal Service, or $22 for delivery by secure internet. Sign up for the Weekly Market Bulletin by calling the office at 271-2505 and providing a credit card for payment; or visit the office at 25 Capitol St., Concord; or mail in your request with a check. Be sure to provide your address, phone number, and if you are requesting an online subscription, an email address.