Home » From the Commissioner
Governor Visits Dairy Farm to See Drought Impacts
New Hampshire Department of Agriculture, Markets & Food (September 16, 2016)
Governor Hassan is scheduled to visit Great Bay Farm in Greenland on Wednesday, September 14, to meet with members of the Smith family and other local dairy farmers to discuss how the state can support this critical industry as it deals with the current drought and other challenges. Allen Smith said he can show the Governor the empty bunker silo that should be brimming with haylage at this time of year. Greenland, along with most of Rockingham County and the neighboring areas of Strafford and Hillsborough counties, is in the 'extreme drought' zone identified by the NOAA-USDA National Drought Monitor. Dairy farmers already struggling after two years of below-cost of production milk prices are now facing feed shortages due to the drought.
The governor is inviting farmers to communicate with her about the impacts of the drought and the dairy situation, and to offer their suggestions of how the state can help by sending letters or emails, or by calling her ag policy aide Brittany Weaver. Contact Brittany Weaver at brittany.weaver@nh.gov or (603) 271-2121. Letters can be faxed to (603) 271-7680, or mailed to:
Governor Maggie Hassan, Office of the Governor, State House, 107 North Main Street, Concord, NH 03301.
*****
Going to your local farmers market in the next couple of weeks? Look for a table offering samples of cold-hardy kiwiberries to taste and evaluate. Student members of the UNH kiwiberry research team will offer samples of different varieties of the smaller, smooth-skinned cousin of the familiar fuzzy kiwi fruit at 18 farmers markets across the state from September 15-28. The research team, led by plant breeder and assistant professor of specialty crop improvement at UNH's College of Life Sciences and Agriculture Iago Hale, will use the public feedback to help define breeding goals and assess consumer acceptance and demand.
Hale established a kiwiberry research and breeding program at the NH Ag Experiment Station's Woodman Horticultural Research Farm which has grown to a collection of more than 150 varieties on 1.5 acres. He seeks to develop improved, economically viable kiwiberry varieties for New Hampshire farms.
Look for this opportunity to participate in the development of this potential new crop—and to taste these flavorful berries with their high levels of bioactive compounds–at the following farmers markets. Sept. 15 at Berlin, Lisbon, Plymouth and Wolfeboro; Sept. 17 at Sandwich, Tamworth, Wakefield; Sept. 18 at Littleton, Nashua; Sept. 19 at Durham; Sept. 20 at Bedford; Sept. 21 at Hanover, Merrimack, Dover; Sept. 22 at Manchester, Exeter, Lebanon; Sept. 24 at Concord; and Sept. 28 at Merrimack. Find the list of farmers markets and their locations on our website www.agriculture.nh.gov under Publications and Forms.
For more information on the kiwiberry tasting, contact Hale at (603) 862-4653 or Iago.Hale@unh.edu. For more information on the research project, visit www.unh.edu/halelab/kiwiberry/.
*****
In August, we had a visit from Natalina Sents, a young Iowa State University graduate, who has made telling the story of farming and farmers a personal mission. Partnering with Beck's, the largest family-owned retail seed company in the United States, Sents has set out on a year-long, 50-state Why I Farm Roadtrip to document agriculture's diversity and tell the stories of America's farmers.
Sents is using social media and an online blog to share her experiences with the world. Just enter her name in a search engine, and several will pop up, such as https://twitter.com/WhyIFarm.  She visited farms, the department, a farmers market, and met with a number of NH Farm Bureau Young Farmer members. Visit our department Facebook page for more social media from Natalina Sents's New Hampshire visit.
Lorraine Merrill, Commissioner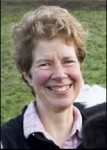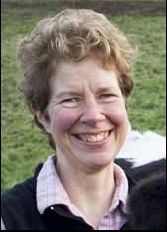 Department of Agriculture, Markets, & Food
(This column is excerpted from the Department's Weekly Market Bulletin,  Sept. 14, 2016)
SUBSCRIBE TO THE ENTIRE WEEKLY MARKET BULLETIN:
The NH Department of Agriculture, Markets & Food Division of Agricultural Development compiles market information and publishes the Weekly Market Bulletin for the agriculture community. The Bulletin is the department's 'publication of record' and includes appropriate industry notices, announcements, seasonal information and market survey data. Subscribers may advertise in the popular agricultural classified advertising at no charge. One-year subscriptions are $28 for delivery by U.S. Postal Service, or $22 for delivery by secure internet. Sign up for the Weekly Market Bulletin by calling the office at 271-2505 and providing a credit card for payment; or visit the office at 25 Capitol St., Concord; or mail in your request with a check. Be sure to provide your address, phone number, and if you are requesting an online subscription, an email address.