Home » From the Commissioner
Governor Requests Secretarial Disaster Designation
New Hampshire Department of Agriculture, Markets & Food (October 7, 2011)
Governor John Lynch has written to Secretary of Agriculture Tom Vilsack asking him to designate the entire state of New Hampshire for secretarial disaster declaration. The governor's letter said a series of disasters including "excessive rain, high winds and hail" affected farmers beginning in May and continuing to the present time. The New Hampshire office of the USDA Farm Service Agency will provide documentation of the losses to major crops including hay, silage corn and other crops to the Secretary's office. A secretarial designation makes qualifying farmers eligible for emergency loans and certain benefits in USDA's SUR (Supplemental Revenue Assistance) disaster program.
Despite weather conditions that included eight days with rain and a number of hot, humid afternoons, over 1.2 million people poured through the gates of the Big E over its 17-day run. Attendance was down on the days with less favorable weather, but three single-day attendance records were set, including 136,412 on the final Sunday. Corn on the cob was the hot-seller in the New Hampshire Building this year.
At their annual meeting on New Hampshire Day, the New Hampshire trustees of the Big E awarded four $1,000 scholarships to outstanding 4-H and FFA (Future Farmers of America) students. The two FFA scholars: Devan Chirgwin, a Pinkerton Academy graduate from Chester, is pre-veterinary student at UNH; Michelle Stover of Northfield, a Winnisquam Regional High School graduate and state FFA vice president, is studying wildlife care and education at Unity College. Both 4-H scholars had competed in the dairy shows and other events at the Big E: Molly Dole of Canterbury has begun the nursing program at Colby-Sawyer College, and Josiah Robertson of Hopkinton is majoring in dairy management and sustainable agriculture at UNH.
Harvest season events and activities are popular all across the state. The "Zany Zucchini" contest was a big hit at this year's Harvest Dinner on a recent Saturday night at the Colebrook Country Club. Participants voted for their favorite squash sculptures—'Leaf' the Viking Vegetable and 'Hot Lips' the Zucchini Girl were created by the Operating Room staff at the Upper Connecticut Valley Hospital, with produce from Monica White of White's Dairy in Columbia and Creampoke Sally, LLC of Stewartstown. David West of Leibl Printing, Colebrook, was surprised that his "Car" entry won an award, since he used a mis-carved zucchini from his daughter's penguin sculpture. Next-highest vote-getter was "Snake" by Leah Vaillant, age 11, and a student at Universal School of Life in Colebrook, which operates New Earth Organic Farm. The Moose Alley Squares entered Mr. and Mrs. Farmer, the square-dancing zucchinis in full costume.
Twenty farmers who contributed food for the Harvest Dinner told the diners stories about their farms. Julie Moran spoke about the growth of the North Country Farm Fresh network, and how partnering with the NH Institute of Agriculture and Forestry in Conway has helped expand markets for Coos County farmers. Sales doubled when the local farmers started selling to Conway area customers, she says. The North Country Farm Fresh group distributed produce for four to seven farmers for the past three years, but is now serving at least 12 farmers per week from Pittsburg to Bethlehem and in the Mount Washington Valley. The biggest customers, Moran reports, are in the Mount Washington Valley and the Appalachian Mountain Club Lodge, but the "best local customers are the Rainbow Grille in Pittsburg and the Wilderness in Colebrook." They also sell to schools, the local hospital, and to buyers' groups in Pittsburg, Canaan, and Colebrook.
Lorraine Merrill, Commissioner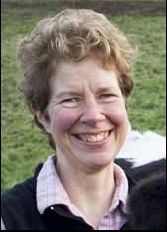 (reprinted from Weekly Market Bulletin, Oct. 5,  2011)
SUBSCRIPTION NOTE:
The NH Department of Agriculture, Markets & Food Division of Agricultural Development compiles market information and publishes the Weekly Market Bulletin for the agriculture community. The Bulletin is the department's 'publication of record' and includes appropriate industry notices, announcements, seasonal information and market survey data. Subscribers may advertise in the popular agricultural classified advertising at no charge. One-year subscriptions are $28 for delivery by U.S. Postal Service, or $22 for delivery by secure internet. Sign up for the Weekly Market Bulletin by calling the office at 271-2505 and providing a credit card for payment; or visit the office at 25 Capitol St., Concord; or mail in your request with a check. Be sure to provide your address, phone number, and if you are requesting an online subscription, an email address.