Home » From the Commissioner
Governor Hassan Taps First Maple
New Hampshire Department of Agriculture, Markets & Food (March 8, 2013)
This year's gubernatorial maple-tapping event was hosted by Tucker Mountain Maple LLC in Andover. Governor Maggie Hassan put two taps in a stately sugar maple in front of the Governor Nahum Bachelder house, a most serendipitous location for the NH Maple Producers Association 2013 event. Owner Alex Bernhard graciously welcomed the crowd to the historic and beautiful hilltop farm, where Tucker Mountain Maple owner Eric Johnson taps the long line of maples along the road frontage.
In addition to his term as governor from 1903-1905, Nahum Bachelder served as Secretary of the State Board of Agriculture (precursor to the Department of Agriculture) from 1887 to 1913. Bachelder also served as secretary and master of the State Grange from 1891 to 1903, and was chair of the National Grange executive committee. The timing for this choice of location was perfect, as this year is the 100th anniversary of the creation of the New Hampshire Department of Agriculture. In 1913 Bachelder completed his last year as head of the Board of Agriculture, which was dissolved by the legislature that year, and Andrew Felker was named the first Commissioner of the newly established Department of Agriculture.
Governor Hassan said that while she had milked a cow and been around both dairy and beef cattle at farms close to her childhood home, she had no previous experience with making syrup. After deftly tapping that historic tree, she and the accompanying crowd of maple producers, local community members and reporters made the short trip to the Tucker Mountain Maple sugar house to view the boiling of sap in the wood-fired evaporator. Sugar maker Eric Johnson and his helpers Mark Cowdrey and Kat Darling kept the fire stoked and explained the process of turning sap into syrup. Check out the department's Facebook page for photos of the event.
Everybody can get in on the maple action during Maple Weekend, which will be held March 23-24 this year. NHMPA publicist Robyn Pearl of Loudon says more than 100 sugar houses will be open to the public again this year. Get details as the weekend approaches at www.nhmapleproducers.com. The sap has started to run, and many sugar makers, including the Pearls and the Johnsons, report that the season is off to an excellent start.
* * * * * *
Alan Johnson has announced with sadness that R.N. Johnson, Inc. of Walpole will close after 84 years in business, following the recent loss of their John Deere contract. Thursday, March 28 will be the last day of business, giving employees a month's notice, providing time to finish all service work in progress, and allowing for discounted sale of remaining parts inventory, Johnson noted. "We will be referring our many loyal customers to other equipment sales and service businesses best able to satisfy their future needs." An auction scheduled for April 20 will include their John Deere Museum collection and all John Deere memorabilia, parts library, tech manuals, operator manuals and special tools, as well as equipment inventory and vehicles.
For the first time in its 111-year history, the National Farmers Union held its annual convention in New England over this past week in Springfield, Mass. The five year-old New England Farmers Union hosted the event which drew agricultural leaders from around the country. New England Farmers Union President Roger Noonan, who owns Middlebranch Farm with his family in New Boston, reports that the more than 400 farmers from around the U.S. enjoyed learning about New England agriculture. The sugar house tours were overbooked, he noted. Hot policy topics included conservation compliance for crop insurance, and same-sex marriage, both of which were supported by the delegates. Other NFU policy votes include seeking extension of the comment period on the Food Safety Modernization Act rules, and for FSMA inspection authority to reside with state departments of agriculture.
Lorraine Merrill, Commissioner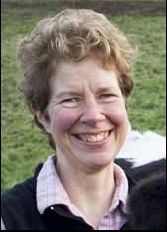 (reprinted from the Weekly Market Bulletin, March 6, 2013)
SUBSCRIPTION NOTE:
The NH Department of Agriculture, Markets & Food Division of Agricultural Development compiles market information and publishes the Weekly Market Bulletin for the agriculture community. The Bulletin is the department's 'publication of record' and includes appropriate industry notices, announcements, seasonal information and market survey data. Subscribers may advertise in the popular agricultural classified advertising at no charge. One-year subscriptions are $28 for delivery by U.S. Postal Service, or $22 for delivery by secure internet. Sign up for the Weekly Market Bulletin by calling the office at 271-2505 and providing a credit card for payment; or visit the office at 25 Capitol St., Concord; or mail in your request with a check. Be sure to provide your address, phone number, and if you are requesting an online subscription, an email address.