Home » From the Commissioner
Good Night, Sleep Tight…
New Hampshire Department of Agriculture, Markets & Food (December 4, 2011)
And don't let the bed bugs bite.  That cute rhyme isn't so cute anymore. If you haven't heard or read about the return of the bed bugs, you will. Bed bugs are a growing national problem, affecting individuals and communities of all types—bed bugs do not discriminate between high- and low-cost hotels, apartment and office buildings, or between wealthy and low-income families.
To emphasize this point, in her keynote presentation to the first state-wide conference on this spreading problem, Dr. Gale Ridge of the Connecticut Agricultural Experiment Station showed slides of bed bugs collected in sites ranging from a homeless shelter to a multi-million dollar mansion in her state.  The conference, 'New Hampshire Bites Back: Working Together to Beat Bed Bugs,' was held last week in Concord, organized by the NH Bed Bug Action Committee and funded with an Integrated Pest Management (IPM) grant from the Department of Agriculture, Markets & Food. Procrastinators missed out on this conference, as a long waiting list remained after the 200 available seats were filled. The diverse crowd of participants included municipal housing authorities, health and building inspectors, community nonprofits, landlords, hotel owners and managers, pest control operators, schools, and others concerned about the impacts of this return of an old pest problem.
The conference was the second project funded by the department's IPM grant program to help address the resurgence of bed bugs in the state.  The first project tackled the severe bed bug infestation of a low-income, multi-family residential building in Manchester. This project, coordinated by a team from Saint Anselm College in collaboration with the American Friends Service Committee and NH Organizing Committee, was featured in presentations and a display at the conference, as an example of how cooperation and IPM methods can effectively reduce and control—but not necessarily eliminate—bed bug populations.
Gale Ridge's talk traced the history of the close relationship between bed bugs and humankind to bat caves in Afghanistan that were inhabited by prehistoric humans. When people moved out of the caves, bed bugs went with them, Ridge said. Even today, bed bugs closely resemble bat bugs—which can also be found in homes with resident bats, but do not feed on people. Although bed bugs are not known to transmit diseases to their human hosts, they have made humans miserable for thousands of years. Not until the 1940s and the advent of DDT were bed bugs effectively eliminated from the developed western countries. However, Ridge says bed bugs are now resistant to DDT, so it would not provide silver-bullet control today, even if it were available.  Ridge's PowerPoint presentation, and many other resources, can be found at www.nhbedbugs.com.
* * * * * *
            Last week many farmers received a postcard survey from the University of Vermont, where Dr. Kathleen Liang is leading a study of "multifunctional farm enterprises"—the creative and innovative strategies developed by farmers in New England, such as agri-tourism, local and regional market channels, value-added products, or off-farm income. The postcard screening survey has been mailed to all farmers in New England in October and November 2011 to gather information about types of creative/innovative practices. A follow-up survey will be delivered to a selected group of farmers in the spring of 2012 to gather more detailed information. Study findings will be shared with farmers, service providers, agricultural extension educators, researchers, and other organizations that work with farmers and farm enterprises.
Local and regional marketing channels, value-added processing and sales, and agri-tourism are increasingly important to agriculture and the local and regional economy. We encourage farmers to complete and return this brief questionnaire as directed on the postcard. Please contact Dr. Kathleen Liang, UVM Department of Community Development and Applied Economics, for any questions or comments at (802) 656-0754 or CLIANG@uvm.edu.
Lorraine Merrill, Commissioner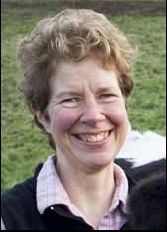 (reprinted from Weekly Market Bulletin, Nov.30, 2011)
SUBSCRIPTION NOTE:
The NH Department of Agriculture, Markets & Food Division of Agricultural Development compiles market information and publishes the Weekly Market Bulletin for the agriculture community. The Bulletin is the department's 'publication of record' and includes appropriate industry notices, announcements, seasonal information and market survey data. Subscribers may advertise in the popular agricultural classified advertising at no charge. One-year subscriptions are $28 for delivery by U.S. Postal Service, or $22 for delivery by secure internet. Sign up for the Weekly Market Bulletin by calling the office at 271-2505 and providing a credit card for payment; or visit the office at 25 Capitol St., Concord; or mail in your request with a check. Be sure to provide your address, phone number, and if you are requesting an online subscription, an email address.