Home » From the Commissioner
Good News Items for NH Agriculture
New Hampshire Department of Agriculture, Markets & Food (November 17, 2013)
A field trip was part of the recent annual New England animal agriculture professionals in-service training, held this year in central New Hampshire. The group toured the Local Butcher facility in Center Barnstead, a brand-new USDA-Inspected and Certified Slaughterhouse. This makes a total of four federally inspected slaughter facilities in the state. Just two years ago there was only one. Open for business for over a month, owners Russ and Kristi Atherton are already fully booked into February. The Athertons are former dairy farmers who used their knowledge of livestock handling and behavior in designing the facility. Visit their website for more information: http://newenglandbutcher.com.
The other visit was to Keith Bachelder's dairy farm in Epsom. When the Bachelder dairy barn burned to the ground in August 2004, Keith and his parents Charles and Ruth Bachelder were determined to rebuild. Yankee magazine writer Mel Allen wrote her column "Fire on the Farm" in the March/April 2005 Yankee about the Bachelder family, whom she said "should have simply shut down their farm, sold their land and dairy herd, and gone on to other things, like so many hundreds of small dairy farmers in the past 20 years." But Stew and Bill Yeaton had room in the new freestall barn at their Epsom dairy farm for the smaller Bachelder herd to have its own section. With the help and support of friends and neighbors and family, Keith built a new barn, which UNH dairy specialist and Extension Professor Emeritus John Porter describes as a great example of "A low-budget, drive-through free-stall with cows, heifers and flat-barn milking parlor all under one roof."
Topics for discussion at the animal ag in-service meetings included double- cropping, soils and grazing. A spirited panel discussion on "Creating a farm-friendly town" included Theresa Walker, Land Use Planner for the Rockingham Planning Commission in Exeter and sheep farmer and member of the Durham Agricultural Commission; Erick Sawtelle, beef farmer and member of the Lee Ag Commission; and Alan Hardy, Land Use Coordinator for the Town of Boscawen and liaison with the Boscawen Ag Commission.
The state's FFA (Future Farmers of America) delegation came back with a wagonload of laurels from the national convention in Louisville, Ky. "NH FFA members did a wicked awesome job at nationals!" State FFA coordinator Maria VanderWoude boasted on the organization's Facebook page. "Our Veterinary Science team from Alvirne High School in Hudson received Gold, placing 9th in the country, with member Alyssa Miller finishing 8th individually!! Teams finishing silver were: Floriculture (Alvirne); Environmental & Natural Resources (Sugar River Valley Regional Technical Center in Claremont); Job Interview (Dylan Sullivan of Seacoast School of Technology in Exeter); Creed Speaking (Ryan Cox of Pinkerton Academy in Derry); Forestry (Alvirne), Agriscience Fair (Pembroke Academy) and Dairy Showmanship (Heather Berlo of Seacoast School of Technology)." New Hampshire also had numerous bronze award teams, and silver and bronze individual winners.
Two FFA members received American FFA Degrees– the highest degree an FFA member can earn, awarded to less than half of one percent of all FFA members each year. Michelle Stover and Sophie LaRochelle, both graduates of Winnisquam Regional High School in Tilton, were recognized with this elite FFA award. Students must show a significant dedication to leadership development, as well as to their Supervised Agricultural Experience (SAE). American FFA Degree winners must have earned and productively invested at least $7,500 through their SAE project, over the course of three or more years, in addition to meeting community service and leadership requirements. A student must be out of high school at least a year, and meet academic standards. Michelle Stover's SAE was in equine management, and Sophie's in diversified agricultural production.
Lorraine Merrill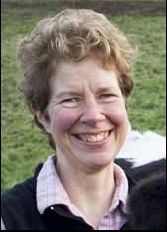 (This column is excerpted from the Weekly Market Bulletin, Nov. 13, 2013)
SUBSCRIBE TO THE ENTIRE WEEKLY MARKET BULLETIN:
The NH Department of Agriculture, Markets & Food Division of Agricultural Development compiles market information and publishes the Weekly Market Bulletin for the agriculture community. The Bulletin is the department's 'publication of record' and includes appropriate industry notices, announcements, seasonal information and market survey data. Subscribers may advertise in the popular agricultural classified advertising at no charge. One-year subscriptions are $28 for delivery by U.S. Postal Service, or $22 for delivery by secure internet. Sign up for the Weekly Market Bulletin by calling the office at 271-2505 and providing a credit card for payment; or visit the office at 25 Capitol St., Concord; or mail in your request with a check. Be sure to provide your address, phone number, and if you are requesting an online subscription, an email address.