Home » From the Commissioner
Get Those Ag Census Forms Completed
New Hampshire Department of Agriculture, Markets & Food (February 24, 2013)
It's not too late to mail in those Ag Census forms or get them completed online. That's the word from New England National Agricultural Statistics Service (NASS) Director Gary Keough. The 2012 Census of Agriculture forms were mailed in late December, and farmers were asked to respond by mail or online by February 4, 2013. Participation by every farmer and rancher, regardless of size or type of operation, is vitally important. By responding to the Census, producers help themselves, their communities and all of U.S. agriculture, by demonstrating that agriculture does count.
Get the Ag Census form filled in and returned, or complete the report on-line at http://www.agcensus.usda.gov
Anyone with over $1,000 in ag sales in 2012 is considered a farmer for the Census of Agriculture.
If no questionnaire was received, it may be because NASS does not have a mailing address—or the correct mailing address. Any farmers, new or established, who did not receive a questionnaire in the mail should provide their contact information at https://www.agcounts.usda.gov/cgi-bin/counts/ and NASS will send a questionnaire, Keough advises.
The deadline to sign up is March 31.
USDA has released response numbers for the percentage of questionnaires that have been completed thus far—and New Hampshire's return rate is barely 50%. Vermont farmers have responded at a slightly higher rate. But the big difference can be seen across the Midwest, where 60% of farmers in corn belt and upper Midwest states have gotten their questionnaires in to USDA. An accurate and complete picture of New Hampshire farms and agriculture depends on a count that reflects the true number and character of our farms. This is a once-in-five-years census, so please take the time to obtain a form and complete it.
Not to be too competitive about this, but as of last week, Coos, Grafton, Sullivan, Cheshire and Merrimack counties are ahead of the eastern counties—Carroll, Belknap, Strafford, Rockingham and Hillsborough, in getting in those Ag Census questionnaires.
NASS will release the 2012 Ag Census data beginning in February 2014. Detailed reports will be published for all counties, states and the nation. It was from the last Ag Census of 2007 that we learned New Hampshire ranked #1 nation for percentage of farms reporting direct to consumer sales; #3 for percentage of sales from direct marketing; #1 for percentage of ag sales from organic products; and #2 for percentage of farmers who are women. Hillsborough and Rockingham counties ranked #37 and #38 among all U.S. counties for total direct to consumer sales. Participation in the Ag Census is essential to get an accurate picture of New Hampshire agriculture.
Members of the UNH Dairy Club are hoping their Blue and White Classic Spring Calf and Heifer Sale—slated for Saturday, March 16—will become an annual event drawing fanciers of all dairy breeds to Durham. Viewing of the heifers begins at 11:00, with the auction starting at 1:00. Dairy cattle consignment sales used to be a regular social and business event in Durham, drawing farmers and 4-H families from all over New England. Students are organizing this sale, and invite everyone interested in dairy cattle and agriculture to attend. Heifers have been consigned from herds in New Hampshire, Maine, and Vermont. The UNH Dairy Club members urge people to check out their Facebook page to learn more.
About mid-February it feels like we have turned the corner and are seeing winter in the rear-view mirror. We may still get snowstorms and cold snaps. But the birds are singing again, and the days are brighter and longer. A cheerful Peter Thomson greeted me outside the State House last week with, "I bet the sap is running today up on Loudon Ridge!" He was rubbing his hands together, ready to get to work with drills and sap lines.
Lorraine Merrill, Commissioner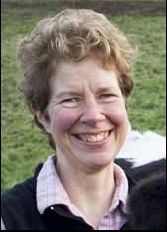 (reprinted from the Weekly Market Bulletin, Feb 20, 2013)
SUBSCRIPTION NOTE:
The NH Department of Agriculture, Markets & Food Division of Agricultural Development compiles market information and publishes the Weekly Market Bulletin for the agriculture community. The Bulletin is the department's 'publication of record' and includes appropriate industry notices, announcements, seasonal information and market survey data. Subscribers may advertise in the popular agricultural classified advertising at no charge. One-year subscriptions are $28 for delivery by U.S. Postal Service, or $22 for delivery by secure internet. Sign up for the Weekly Market Bulletin by calling the office at 271-2505 and providing a credit card for payment; or visit the office at 25 Capitol St., Concord; or mail in your request with a check. Be sure to provide your address, phone number, and if you are requesting an online subscription, an email address.