Home » From the Commissioner
Get Ready to Eat Local this Winter
New Hampshire Department of Agriculture, Markets & Food (October 20, 2011)
Locally grown vegetables in the winter are no longer just for those who keep the New England traditions
of preserving summer bounty, storing squashes and root vegetables, and keeping kale and other hardy veggies alive under row covers or hoop houses. Last winter shoppers bought fresh fruits and vegetables and other foods at farmers markets in over 20 locations around the state. Farmers and consumers are figuring out more creative ways to give people access to healthy, seasonal fresh foods all winter.
Larry Pletcher started a winter CSA (community supported agriculture) four years ago to complement the two multi-farm CSAs that his Vegetable Ranch LLC participates in during the usual growing season—Local Harvest CSA in Concord and Kearsarge Mountain CSA based at his farm in Warner. The certified organic Vegetable Ranch stows carrots, beets, potatoes, onions, turnips, and other produce for winter in a storage facility built two years ago. Through the winter, three high-tunnel greenhouses shelter radishes, spinach, lettuce, tatsoi, pac choi, shoots and sprouts, and other cold-loving greens that thrive even as snow piles up outside. Just like a summer CSA, members of the Concord Area Winter CSA purchase shares before the season begins. From mid-December to early May, members get ten distributions of root crops, storage vegetables, and fresh winter greens from pick-up locations in Concord or the farm in Warner. The 100 or so winter CSA memberships sell out quickly.
Pletcher's farming operation has grown over more than 20 years into one of the largest certified organic vegetable growers in the state. He is also a leader in cooperative and innovative marketing, working with other farmers and customers. The Vegetable Ranch website urges customers to think of their farmstand as a "factory outlet for organic produce."
One customer—the Concord Food Co-op store on South Main Street—has erected a new high tunnel at the Vegetable Ranch. "Our interest was raised when we worked alongside Larry at the Concord Winter Farmers Market," explains Shane Smith, outreach coordinator for the Co-op. "He and Bob Bower (of Kearsarge Gore Farm in Warner) were both selling local veggies in January…bok choi, spinach, cabbage, etc. When we asked if the Co-op could get some of his greens, Larry said he was tapped out between his CSA and the winter markets."
Pletcher says the solution was obvious. "The Co-op would buy the greenhouse that would be erected on our farm, and the Vegetable Ranch would grow produce inside it exclusively for the Co-op. Vegetable Ranch gets increased capacity. The Co-op gets fresh, local, organic greens during the winter."
Smith says the Co-op can "pass its savings along to our members to help promote buying local all year."
The Co-op's high tunnel is adjacent to one Pletcher built with USDA Natural Resources Conservation Service cost-share assistance. But the Co-op paid the full cost for its hoop house and installation. The main reason for this investment, Smith says, was "to ensure a steady supply of local, winter vegetables for our customers who regularly purchase local produce over the California/South American choices."
The Co-op just took its first delivery from the high tunnel, which is planted with spinach, bok choi, pac choi, miner's lettuce, and more. Smith is looking forward to customers' reactions to all the local greens in the store this winter. Come summer, Pletcher will plant tomatoes, melons and peppers in the Co-op's high tunnel, for harvest before planting next winter's crops. Pletcher will be the keynote speaker at the Concord Co-op's annual meeting this coming Sunday.
Lorraine Merrill, Commissioner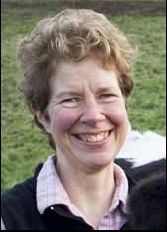 (reprinted from Weekly Market Bulletin, Oct. 19,  2011)
Vegetables' Photo: CSA share from Blue Ox Farm, Enfield, NH
SUBSCRIPTION NOTE:
The NH Department of Agriculture, Markets & Food Division of Agricultural Development compiles market information and publishes the Weekly Market Bulletin for the agriculture community. The Bulletin is the department's 'publication of record' and includes appropriate industry notices, announcements, seasonal information and market survey data. Subscribers may advertise in the popular agricultural classified advertising at no charge. One-year subscriptions are $28 for delivery by U.S. Postal Service, or $22 for delivery by secure internet. Sign up for the Weekly Market Bulletin by calling the office at 271-2505 and providing a credit card for payment; or visit the office at 25 Capitol St., Concord; or mail in your request with a check. Be sure to provide your address, phone number, and if you are requesting an online subscription, an email address.