Home » From the Commissioner
Fuel Prices Easing Farm and Household Budgets
New Hampshire Department of Agriculture, Markets & Food (January 22, 2015)
At the recent Agricultural Advisory Board meeting, Andy Hartmann of Hartmann Oil and Propane in Exeter, was bullish on low fuel prices. "These lower prices are good for everybody," said Hartmann, who represents the petroleum industry on the board. The farmers on the board were nodding in agreement. Hartmann said gasoline is about five percent of the average household budget in the U.S., and the steep decline in oil prices means that average family will save more than $700 on gasoline this year. Add in savings from heating fuel, etc., and people will have a little more money to spend on other things. Farmers are grateful for lower diesel and other fuel costs, and Hartmann says the oversupply of oil is not expected to tighten any time soon.
Andy Harris is the store manager of Hannaford's in Rindge, and represents the retail grocery sector on the Ag Advisory Board. Harris recounted the tumultuous market situation created by the Market Basket disruption. Trends he sees continuing to be strong in retail food include gluten-free, organic, and locally grown and raised. The challenge for the smaller growers and food producers is to have the capacity to grow if their sales take off.
*****
USDA has released sign-up numbers for the new dairy Margin Protection Program (MPP). More than 23,000 of the nation's dairy operations – about half of all dairy farms in America – have enrolled in the safety-net insurance program. The voluntary program provides financial assistance to participating farmers when the margin between the price of milk and the cost of feed falls below the coverage level selected by the farmer. Milk and dairy product markets look increasingly like MPP will make payments at some coverage levels beginning this spring.
Enrollment exceeded USDA's expectations for the first year of the program, which is patterned after crop insurance. USDA Farm Service Agency staff worked hard to get the word out, along with Cooperative Extension and dairy cooperatives. USDA says participation in the long established federal crop insurance program ranges from 30 to 80 percent depending on the crop. Dairy producers can register for MPP for calendar year 2016 between July 1 and Sept. 30 of this year.
NH FSA State Director Jay Phinizy reports NH dairy farm sign up for the Dairy MPP was 58%–above the national 50% sign-up. However, NH tied with Connecticut for highest rate of buy-up level participation, with 81% of NH farms that signed up choosing to purchase a higher level of coverage. Massachusetts and Connecticut had the highest percentage of total dairy farms that purchased above the minimum level of coverage. Participation rates varied from state to state. Overall, New England participation and buy-up were above the average.
Farms specializing in dairy cattle and milk production (farms with more than half of sales coming from the production of milk from cows) declined 20 percent from 57,318 farms in 2007 to 46,005 farms in 2012. This is evidence of the continuing consolidation in the dairy industry, as the number of milk cows declined a mere 0.2 percent between the 2007 and 2012 Ag Censuses.
California led the country, with 1.8 million milk cows at the end of 2012 and $6.9 billion in 2012 milk sales. Wisconsin was second, with 1.3 million milk cows and $5.0 billion in sales, followed by New York, Idaho, and Pennsylvania. These five states accounted for 52 percent of both milk cow inventory and milk sales. Despite the long trend of shifting milk production to larger-scale Western dairies, the Northeast region remains a major player in dairy production and manufacturing, with its large urban populations and markets, and land and climate suited to dairying.
Lorraine Merrill, Commissioner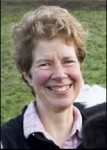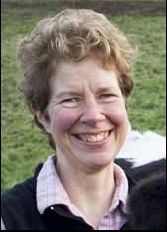 Department of Agriculture, Markets, & Food
(This column is excerpted from the Weekly Market Bulletin, January 21, 2015)
SUBSCRIBE TO THE ENTIRE WEEKLY MARKET BULLETIN:
The NH Department of Agriculture, Markets & Food Division of Agricultural Development compiles market information and publishes the Weekly Market Bulletin for the agriculture community. The Bulletin is the department's 'publication of record' and includes appropriate industry notices, announcements, seasonal information and market survey data. Subscribers may advertise in the popular agricultural classified advertising at no charge. One-year subscriptions are $28 for delivery by U.S. Postal Service, or $22 for delivery by secure internet. Sign up for the Weekly Market Bulletin by calling the office at 271-2505 and providing a credit card for payment; or visit the office at 25 Capitol St., Concord; or mail in your request with a check. Be sure to provide your address, phone number, and if you are requesting an online subscription, an email address.