Home » From the Commissioner
Fresh Veggies Galore for New Horizons
New Hampshire Department of Agriculture, Markets & Food (August 21, 2014)
The guests who come to dinner at the New Horizons Soup Kitchen in Manchester are some of the poorest in Manchester, from elders to homeless families with young children. Thanks to a major donation of a greenhouse, and the labors of a devoted volunteer cadre of green-thumbed gardeners, these clients are eating some of the freshest and best quality vegetables in the city. Guests at the ribbon-cutting celebration of the greenhouse at New Horizons, which operates the state's largest homeless shelter, women's shelter, soup kitchen and food pantry, were impressed by the abundance of thriving vegetable and herb plants filling the greenhouse, and outdoor raised beds. The greenhouse and beds have transformed a vacant lot next to the shelter and soup kitchen, brightening this careworn part of the city. New Horizons clients can help with the gardening, too.
An enthusiastic crowd of staff, volunteers and community supporters gathered at the greenhouse last Thursday for the event. The $30,000 polycarbonate high-tunnel greenhouse was donated by Rimol Greenhouse Systems of Hooksett. Company founder and owner Bob Rimol and co-owner Mike Marett—a longtime volunteer at New Horizons–were both on hand for the celebration. The 20 year-old company is an innovative manufacturer of greenhouse systems and equipment, and has donated several greenhouses to educational and service programs around the country.
*****
UNH Cooperative Extension Vegetable Specialist Becky Sideman reports that late blight has now been identified on farms across southern NH. "We encourage any farmers in southern and central NH that plan to protect their crops with fungicides to switch to late-blight specific fungicides," Sideman noted in an email alert. UNHCE Plant Pathologist Cheryl Smith maintains a webpage dedicated to late blight information and updates at http://extension.unh.edu/Late-Blight. Several reports of basil downy mildew have also come in recently. For more information, see the basil downy mildew alert published earlier this season at http://nhvegfruitnews.wordpress.com/2014/06/13/basil-downy-mildew-alert/.
Governor Maggie Hassan recently recognized Weights and Measures Investigator Jeff Wentworth for his 30 years of service to the Department of Agriculture, Markets & Food and to the people and businesses of New Hampshire. The Governor presented Jeff, who was joined by family and coworkers for the event, with a commendation highlighting his work ethic, attention to detail and accuracy, and his ability to work well with people, even in difficult situations. Known for his friendly manner, Jeff has a special ability to explain technical information and procedures in laymen's terms.
*****
Over the weekend we received this emailed account from Steve Taylor of the forage competition at Cornish Fair, submitted in his trademark news-reporter style:
"At this year's Cornish Fair an ultimate judge was called upon to choose the very best hay in the fair's forage competition. Fair officials took small samples from the four highest-placing bales as determined in the regular judging and offered them to the 'champion of champions' cow in the open dairy show. At first the cow, a three-year-old Milking Shorthorn named GMC Jamie, was suspicious of the unusual offering of four bundles of premium hay, but when the hold on her halter was relaxed she sniffed each sample and then took a hefty mouthful of second-cut grass hay that had been entered at the fair by Stone Farm of Cornish Flat, which took home a special banner proclaiming "Champion's Choice–Best Hay in Show."
The idea of having a cow make the final choice of hay traces back many decades, and its last known application in New Hampshire is believed to have been at the long-defunct Canaan Fair where it was conducted annually by the late UNH Cooperative Extension dairy specialist Kevin Kennedy."
Lorraine Merrill, Commissioner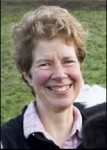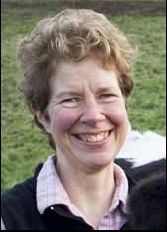 Department of Agriculture, Markets, & Food
(This column is excerpted from the Weekly Market Bulletin, August 20, 2014)
SUBSCRIBE TO THE ENTIRE WEEKLY MARKET BULLETIN:
The NH Department of Agriculture, Markets & Food Division of Agricultural Development compiles market information and publishes the Weekly Market Bulletin for the agriculture community. The Bulletin is the department's 'publication of record' and includes appropriate industry notices, announcements, seasonal information and market survey data. Subscribers may advertise in the popular agricultural classified advertising at no charge. One-year subscriptions are $28 for delivery by U.S. Postal Service, or $22 for delivery by secure internet. Sign up for the Weekly Market Bulletin by calling the office at 271-2505 and providing a credit card for payment; or visit the office at 25 Capitol St., Concord; or mail in your request with a check. Be sure to provide your address, phone number, and if you are requesting an online subscription, an email address.