Home » From the Commissioner
Forgotten Farms Documentary Comes to Keene and Concord
New Hampshire Department of Agriculture, Markets & Food (November 10, 2016)
Forgotten Farms is a different kind of documentary film about farming in New England—and the first two showings in New Hampshire are slated for this weekend, as part of film festivals in Concord and Keene. This film has gotten people talking at screenings around the region, including some great reviews in publications like the Boston Globe.  In the words of the film's director and producer, filmmaker Dave Simonds and Williams College Center for Environmental Studies Associate Director Sarah Gardner, "Forgotten Farms examines class divides in our farm and food communities. Most people buy their food in supermarkets and don't have a chance to meet their farmer, as the bumper sticker recommends. But in more affluent communities, farm-to-table restaurants, farmer's markets and CSAs are booming and the new farmers are celebrated."
"In an age of artisan cheese and kale," the filmmakers assert, "Dairy farmers remain the backbone of agriculture in the region, but fight for survival." Their film celebrates farmers who have been "left out of the local food celebration."
"There's a huge disconnect," says Gardner, who teamed up with Simonds to produce the film after realizing that local conventional dairy farms were practically invisible to her land-use students at Williams College in Williamstown, Mass., and to much of the larger population. She and Simonds shine a spotlight on production dairies, and the people who produce the bulk of the local food that's consumed in New England, and care for the bulk of agricultural land around New England–though they aren't celebrated by, and do not benefit from the price premium associated with the "new food movement."
The film will be shown Saturday, November 12 at 3:00 pm at the Red River Theaters, in Theater A, at 11 South Main Street in Concord as part of the Somewhat North of Boston (SNOB) Film Festival. A short film, Sap Season, will also be shown, followed by a panel discussion.
Forgotten Farms will also be shown at Stonewall Farm in Keene on Sunday, November 13 as part of the Feast on This Film Festival. Stonewall Farm, Monadnock Farm and Community Coalition, and Monadnock Buy are hosting a meet and greet with the filmmakers–Simonds and Gardner–and local dairy farmers, featuring locally produced hors d'oeuvres and live music from 5:00 – 6:15 pm, followed by a screening of the film at 6:30 pm.
Simonds and Gardner provide a glimpse into the past and a vision for a future regional food system. They hope the film highlights the need to examine differences, develop mutual understanding, and find common ground between the new food movement and traditional farming.
*****
Last week's U.S. Drought Monitor report shows the benefits from recent rain events. The large swath of red depicting the 'D3 Extreme Drought' conditions across the southeastern and south central sections of the state has begun to recede—although retaining a grip on the southern rim of Rockingham and Hillsborough counties. The rest of the former D3 areas are now orange for 'D2 Severe Drought.' While recent rains are too late for this year's growing season, the precipitation is helping to recharge groundwater, and is good for winter cover crops and perennial crops from tree fruit to alfalfa. Lots more precipitation is needed to make up the full deficit left by these last two years of drought, but this rain should help prevent some wells from going dry over the long winter ahead.
*****
The New Hampshire Farm Bureau Federation celebrates its 100th anniversary annual meeting this week in Meredith. The two-day event includes workshops, meetings and Young Farmers organization competitions and awards. The delegate body meets Saturday morning to vote on policy resolutions.
Lorraine Merrill, Commissioner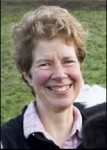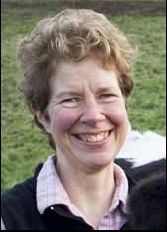 Department of Agriculture, Markets, & Food
(This column is excerpted from the Department's Weekly Market Bulletin, Nov. 9, 2016)
SUBSCRIBE TO THE ENTIRE WEEKLY MARKET BULLETIN:
The NH Department of Agriculture, Markets & Food Division of Agricultural Development compiles market information and publishes the Weekly Market Bulletin for the agriculture community. The Bulletin is the department's 'publication of record' and includes appropriate industry notices, announcements, seasonal information and market survey data. Subscribers may advertise in the popular agricultural classified advertising at no charge. One-year subscriptions are $28 for delivery by U.S. Postal Service, or $22 for delivery by secure internet. Sign up for the Weekly Market Bulletin by calling the office at 271-2505 and providing a credit card for payment; or visit the office at 25 Capitol St., Concord; or mail in your request with a check. Be sure to provide your address, phone number, and if you are requesting an online subscription, an email address.