Home » From the Commissioner
Food Safety Modernization Act Rules and the Milk Cliff
New Hampshire Department of Agriculture, Markets & Food (January 10, 2013)
Agriculture made headlines last week. Congress acted on New Year's Day to avert the fiscal cliff and extend the 2008 Farm Bill—or at least parts of it—for nine months. Many in agriculture were disappointed that the 2012 Farm Bill was never brought to a vote in the House (the Senate passed their version months ago), but the extension's half-a-loaf was better than no loaf for New Hampshire farmers and residents.  Of particular importance to New Hampshire and the Northeast region are extension of the Milk Income Loss Contract (MILC) program, several key conservation programs, and the Specialty Crop Block Grant program—although details and funding levels remain uncertain.
Dairy policy became a focus of media hype, with news reports leading off with talk of the "milk cliff" and fears that milk prices could more than double if Congress did not act by January 1. John Porter, UNH Cooperative Extension professor and dairy specialist emeritus, penned an op-ed which was published in this Monday's Concord Monitor, putting all this alarming talk of higher milk prices in perspective. We reprint it with permission as a Guest Column in this edition of the Weekly Market Bulletin.  Congress did address dairy policy in the stop-gap extension of the 208 Farm Bill which was part of the temporary fiscal cliff fix.
Extension of the MILC program is good news for New Hampshire's dairy farmers, especially because the feed cost adjuster and other factors were restored to pre-September levels. Under the 2008 Farm Bill those formulas were reduced as of September 1, 2012 to levels rendering the program virtually useless. It is uncertain whether MILC payments will be made for the period through September 2013. It is a safety net program, designed to make payments when margins between the farm price for milk and feed costs reach a certain trigger. NH Farm Service Agency State Director Jay Phinizy says that "If and when there are payments to be made, you can bet NH/FSA will be ready to get them out as quickly as they have in the past." He advises that it would help FSA county office staff if dairy farmers would check in with their FSA county office to make sure their records are current.
On Friday the FDA released the long-awaited proposed rules for implementation of the Food Safety Modernization Act (FSMA) which was passed amid considerable controversy and signed into law exactly two years ago. FDA is keeping the proposed rule open for public comment for 120 days. The proposed rule would not apply to farms that average $25,000 or less in annual food sales during the previous three-year period. FDA notes that these smaller farms are and will continue to be covered under the adulteration and other applicable provisions of the Food Drug & Cosmetic Act, even if exempt from FSMA.
FDA says FSMA requires certain farms to be exempt from most requirements of the proposed rule, but these farms would be subject to "modified requirements," and this qualified exemption could be withdrawn under certain circumstances. Farms qualifying for exemption are those that during the preceding three-year period had annual food sales of less than $500,000—and sold more food in average annual value directly to qualified end-users than  the average annual value of food sold to all other buyers. "Qualified end-user" is defined as the consumer of the food; or a restaurant or retail food establishment that is located in the same state as the farm, or no more than 275 miles from the farm. See an FDA announcement in this issue, and for more information visit the FSMA website:
 www.fda.gov/Food/FoodSafety/FSMA/default.htm
                                                                         Click on 'Top Links' to learn how to submit comments.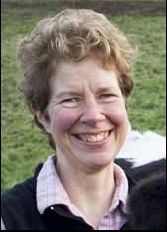 Lorraine Merrill, Commissioner

(reprinted from the Weekly Market Bulletin, Jan. 09,2013)
SUBSCRIPTION NOTE:
The NH Department of Agriculture, Markets & Food Division of Agricultural Development compiles market information and publishes the Weekly Market Bulletin for the agriculture community. The Bulletin is the department's 'publication of record' and includes appropriate industry notices, announcements, seasonal information and market survey data. Subscribers may advertise in the popular agricultural classified advertising at no charge. One-year subscriptions are $28 for delivery by U.S. Postal Service, or $22 for delivery by secure internet. Sign up for the Weekly Market Bulletin by calling the office at 271-2505 and providing a credit card for payment; or visit the office at 25 Capitol St., Concord; or mail in your request with a check. Be sure to provide your address, phone number, and if you are requesting an online subscription, an email address.