Home » From the Commissioner
Food Safety Gains
New Hampshire Department of Agriculture, Markets & Food (June 4, 2015)
The Centers for Disease Control and Prevention (CDC) recently released 2014 data showing that rates of infection from E. coli O157 and one of the more common Salmonella serotypes decreased by about one-third compared with the baseline period of 2006-2008. However, some less common types of Salmonella, Campylobacter and Vibrio continued to rise in 2014.
The CDC's Foodborne Diseases Active Surveillance Network (FoodNet) logged just over 19,000 infections in 2014, including 4,400 hospitalizations and 71 deaths, from the nine foodborne pathogens it tracks. The two most common–Salmonella and Campylobacter–accounted for about 14,000 of the 19,000 reported infections. These numbers are not comprehensive, but to keep these risks in perspective, the U.S. Census Bureau estimated the 2014 U.S. population at nearly 319 million.
The North American Meat Institute noted that E. coli O157:H7 rates on meat and poultry products have been reduced by 93% in ground beef since 2000, as well as significant reductions in Salmonella across a majority of meat and poultry products. Ready-to-eat meat products have seen a greater than 80% reduction in Listeria monocytogenes. NAMI added there has not been a federal recall related to listeriosis associated with meat and poultry products in more than a decade.
NAMI said industry's efforts have complemented the work of USDA's Food Safety and Inspection Service (FSIS), affirming a common goal of a safe meat and poultry supply. "The CDC data is another strong indication that industry and government efforts are working to reduce foodborne illnesses from major pathogens of concern which is consistent with major declines in pathogen rates we've seen on meat and poultry products in recent years," said Betsy Booren, Ph.D., NAMI vice president of scientific affairs. She called for further research into the relationships between pathogen reductions and foodborne illness rates to determine the true risks from foods.
"We are encouraged by the reduction of STEC O157:H7 illnesses, which reflects our science-based approach to beef inspection, and we look forward to seeing further reductions in Salmonella and Campylobacter infections as our improved standards for poultry take effect later this year," said Al Almanza, Deputy Under Secretary for Food Safety at USDA. "Data sources like FoodNet allow us to be strategic in developing our food safety policies, and we will do everything within our power to keep reducing cases of foodborne illness from all meat and poultry products."
Here in New Hampshire, UNH Cooperative Extension, the Department of Health and Human Services Food Protection, the Small Business Administration and our department have all teamed up to provide more food safety training for farmers. UNH Cooperative Extension has hired Jessica Sprague as the new food safety field specialist based in the Grafton County Extension office but also serving Coos, Sullivan, and Cheshire counties. As a member of UNHCE's food safety area of expertise, Sprague provides education to the food service and agriculture industries.
Amy Ouellette, UNHCE food and agriculture program leader, says Sprague brings her education in biological science and nutrition science and policy, along with peer tutoring experience and exceptional presentation skills, to delivering food safety programs such as Safety Awareness in the Food Environment (SAFE), ServSafe®, Serving It Safe, Good Agricultural Practices, and Hazard Analysis and Critical Control Point (HACCP). She will work with Extension food safety specialists, stakeholders, and farm and food industry partners to develop and implement new food safety programming for farms, and teach food safety in food preservation and home food production.
Sprague earned her Master of Nutrition Science and Policy degree from Tufts University and a B.S. in biology from St. Michael's College in Vermont. Sprague got her hands-on experience in small-scale New Hampshire agriculture growing up in Salisbury.
Lorraine Merrill, Commissioner
Department of Agriculture, Markets, & Food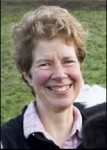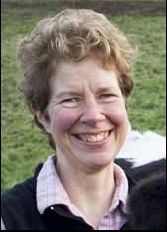 (This column is excerpted from the Weekly Market Bulletin, June 3, 2015)
SUBSCRIBE TO THE ENTIRE WEEKLY MARKET BULLETIN:
The NH Department of Agriculture, Markets & Food Division of Agricultural Development compiles market information and publishes the Weekly Market Bulletin for the agriculture community. The Bulletin is the department's 'publication of record' and includes appropriate industry notices, announcements, seasonal information and market survey data. Subscribers may advertise in the popular agricultural classified advertising at no charge. One-year subscriptions are $28 for delivery by U.S. Postal Service, or $22 for delivery by secure internet. Sign up for the Weekly Market Bulletin by calling the office at 271-2505 and providing a credit card for payment; or visit the office at 25 Capitol St., Concord; or mail in your request with a check. Be sure to provide your address, phone number, and if you are requesting an online subscription, an email address.