Home » From the Commissioner
Food Safety Beyond the Farm
New Hampshire Department of Agriculture, Markets & Food (July 1, 2010)
From Your Commissioner . . .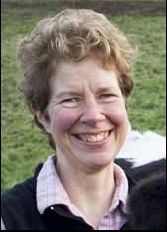 Farmers and food processors are keenly aware of their responsibilities in producing clean, safe, healthy food. Most would condemn actions such as those of the peanut butter company in Georgia that hid its plant's known salmonella problem, resulting in over 500 reported illnesses and eight deaths. The company, we learned, was a low-cost producer of peanut butter products, and the outbreak was widespread because such a large number of food manufacturers were choosing the cheapest ingredients they could find. But many farmers and food industry professionals are frustrated by ever escalating demands for regulations and safeguards in the impossible pursuit of risk-free food.
Anyone with basic knowledge of microbiology knows that we share our bodies and our environment with a  plethora of microscopic life, including some that help keep us well, and some that can make us sick. We can reduce, but not eliminate exposure or contamination of our foods with pathogens. Yet a number of political leaders state their goal as eliminating every last case of foodborne illness. Safe food handling practices must be used at every stage from the source at the farm, all the way to the dinner table.
But are we barking up the right tree? The proposed new federal food safety legislation, and the increasing demands from wholesale buyers for more certifications such as GAP (Good Agricultural Practices), all focus on food sources. But the federal Centers for Disease Control and Prevention (CDC) estimates that up to 97% of food-borne illness can be linked to improper handling in the home or restaurants. A North Carolina State University study published in the June issue of the Journal of Food Protection placed numerous, unobtrusive video cameras in commercial kitchens. The kitchen operators participated voluntarily. The study found the foodservice workers committed an average of one act of cross-contamination per hour with the potential of leading to illness. "We found a lot more risky practices in some areas than we expected," lead author Ben Chapman, assistant professor and food safety specialist, said in a statement, noting that meals prepared outside the home have been implicated in up to 70% of food poisoning outbreaks. Examples of cross-contamination recorded included using a knife that had cut raw chicken to slice a sandwich, or raw meat dripping onto salad vegetables. The study also confirmed that more food safety mistakes are made when things get hectic in the kitchen. "And it's important to note that the foodservice providers we surveyed in this study reflected the best practices in the industry for training their staff," said Chapman. The authors conclude the study demonstrates the need for new food safety focused messages and methods for food handlers. This study is consistent with previous surveys and studies showing that consumers lack basic knowledge about safe foodhandling principles, as described in a fact sheet from the University of Rhode Island: (www.uri.edu/ce/ceec/food/factsheets/foodborneill.html).
The lack of basic food preparation and handling knowledge and skills came up repeatedly last week at a round-table discussion of the Healthy Eating Active Living (HEAL) New Hampshire initiative, hosted by the Foundation for Healthy Communities. A diverse group of health, nutrition and community development professionals reported this lack of knowledge as a major obstacle to improving the health and nutrition status of New Hampshire residents. HEAL is a partnership of state agencies, health care providers, nonprofits and communities, aimed at improving the health and fitness of New Hampshire residents and reducing obesity rates. Participants in last week's discussion seemed to agree that bringing back what used to be called home economics would be a good place to start. That would include education for all students, and increased adult programming like that provided by UNH Cooperative Extension in nutrition, food preparation and handling, and family finance and economics.
Lorraine Merrill, Commissioner