Home » From the Commissioner
Food Co-ops on a Roll
New Hampshire Department of Agriculture, Markets & Food (November 10, 2013)
People spotted around Manchester dressed in bright green peapod costumes are not trick-or-treaters. They are board members or other volunteers from the Manchester Food Co-op, out to recruit new members and future customers for the full-service cooperative grocery store the group plans to establish soon in downtown Manchester.
The number and size of cooperative food stores in the state has increased along with the growth in demand for locally and regionally produced food. According to the website www.manchesterfood.coop, "The Manchester Food Co-op won't be just another grocery store! Rather, it will be a community cornerstone that will bring fresh, healthy and locally produced foods of the highest quality to our city and the Greater Merrimack Valley." The Co-op aims to bring year-round access to local produce, dairy, poultry, seafood and meat, "to support the sustainability of our farmers and local economy, as well as the health of our community."
At least one member of the Manchester Co-op board has an agricultural connection. Frank Saglio grew up in a well-known Connecticut poultry family, and came to UNH to study business. Intrigued by the hands-on business management opportunity, he signed up for CREAM in the College of Life Sciences and Agriculture, the class that manages a herd of Holsteins. Saglio ended up loving CREAM and cows—and added a minor in animal science to his major in accounting. After graduation he detoured into dairy farming for several years, including stints as assistant manager at the Fairchild Dairy at UNH and as the first manager of the UNH Organic Dairy Research Farm. Saglio has since moved to Manchester, returned to a career in accounting, and joined the board of the Co-op as it prepares to hire a general manager and open the store.
Saglio says he was motivated to get involved in the Co-op because of his passion for local and sustainable food systems. He sees a connection between sustainable food systems and healthy local communities, and a role for the co-op in creating that connection. Like other co-ops in the state, the Manchester store will offer nutrition and food preparation education.
The grandmother of cooperative food stores is the Hanover Consumer Society which owns the Hanover, Lebanon, Lyme Rd, Hanover, and White River Jct., VT, Cooperative Food Stores. As one of the largest and oldest consumer cooperatives in the country, the Hanover organization assists groups in other communities who want to start or revitalize and expand cooperatively owned stores. Members purchase shares of cooperative stock, which come with voting rights in these democratically operated organizations. However, the public is welcome to shop in co-op stores, whether members or not.
The Manchester cooperative also benefited from being selected in 2010 by the Stonyfield Entrepreneurship Institute. A panel of 12 business professionals from various industries reviewed the group's case study, and were enthusiastic about its financial viability.
The Littleton Consumer Society, which opened the Littleton Food Co-op store in 2009, now has over 4,000 members, including 1,668 voting members. The mission of the Littleton Food Co-op includes supporting local food production, encouraging healthy life choices, and promoting environmental sustainability. The cooperatively owned business "strives to serve the North Country of New Hampshire and Northeast Kingdom of Vermont by providing a broad range of high quality food products, offered at a fair price, with outstanding service."
The Monadnock Food Co-op was incorporated in April 2010, founded by a committee of volunteers from the Monadnock Farm and Community Connection Program. In two years they recruited 1,000 members. The group proudly opened their store in downtown Keene this past April.
The Concord Co-op has completed major renovations and expansion of the downtown store, and opened a second location in New London. Every one of these stores is unique, and well worth a visit.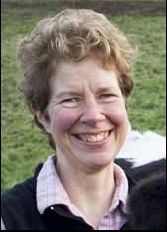 Lorraine Merrill, Commissioner   
(This column is excerpted from the  Dept. of Agriculture, Markets & Food, Weekly Market Bulletin, November 6, 2013 )
SUBSCRIBE TO THE ENTIRE WEEKLY MARKET BULLETIN:
The NH Department of Agriculture, Markets & Food Division of Agricultural Development compiles market information and publishes the Weekly Market Bulletin for the agriculture community. The Bulletin is the department's 'publication of record' and includes appropriate industry notices, announcements, seasonal information and market survey data. Subscribers may advertise in the popular agricultural classified advertising at no charge. One-year subscriptions are $28 for delivery by U.S. Postal Service, or $22 for delivery by secure internet. Sign up for the Weekly Market Bulletin by calling the office at 271-2505 and providing a credit card for payment; or visit the office at 25 Capitol St., Concord; or mail in your request with a check. Be sure to provide your address, phone number, and if you are requesting an online subscription, an email address.