Home » From the Commissioner
Flash Flood Damage, Farmers Markets, UNH Student Farmers
New Hampshire Department of Agriculture, Markets & Food (July 11, 2013)
Since the last column complaining about the incessant rain, we have had still more. Last week the flash floods that washed out roads, mostly on the western side of the state, also took out some farm field access roads and damaged some crops. Edgewater Farm in Plainfield reportedly had four field access roads wash out, after getting 2.5 inches of rain in 35 minutes, noted Seth Wilner, UNH Cooperative Extension field specialist for Sullivan County. He had checked with several farms that suffered some damage. Most reported the damage or losses were relatively minor, but nonetheless represented further setbacks in what has been a challenging growing season.
Some farms further down the Connecticut River in Cheshire County experienced more flooding. The Adams family's Windyhurst Farm and Stuart & John's Sugar House in Westmoreland suffered greater losses. Ellie Adams says they lost 50 to 60 acres of corn, plus another 25 acres or so on leased land. She says her husband Roger thinks some of the corn crop will bounce back in yet another field that flooded. With the sky-high costs of feed, this is a real loss for the 300-head dairy farm.
Adams says they got 4.5 inches of rain from two showers within a couple of hours last Tuesday night. Son and farming partner Stuart Adams awoke in the middle of the night and realized there was a canoeing group of eight or 10 young people with a couple of adults camping at a site on their land along the river. He drove his SUV down to the campsite, where he found the out-of-state group stranded and the river rising swiftly. He and the local fire department managed to get the canoeists onto dry land, and camped out at the local school for the rest of the night.
…..
Farmers markets are in full swing around the state. Find the department's directory of over 70 local markets on our website under 'Publications and Forms' or on the VisitNH.gov website by clicking on 'Four Seasons.' Market managers of markets not yet listed in the directory can email their information to nhagriculture@agr.nh.gov to be added.
The student farmers of the UNH Organic Garden Club have opened their farm stand for the season. Club members manage about an acre of farm land off Mast Road at 10 Spinney Lane, visible along the approach to the Fairchild Dairy Center or the Woodman Horticultural Farm. This truly student-centered organization participates in the department's USDA National Organic Program certification. The group is always open to new members, to helping the community and to learning about environmentally sound farming practices. They host monthly free community dinners at the Waysmeet Center in Durham, featuring foods from their own or other local farms.
The club holds a market in front of Dimond Library on campus Fridays from 11 a.m. to 2 p.m. Club President Charlotte Border says they will add Wednesdays at the same time and place as the harvest increases. Customers can purchase produce directly at the farm, open daily 9 a.m. to 4 p.m. This year the club has added on-campus office deliveries. Members update produce availability daily on the club's webpage, and post garden news and activities on Facebook. The club is seeking approval to construct a satellite raised-bed garden somewhere on campus. "The point of this garden would be to inspire the students and staff alike to think critically about where their food came from, as well as raise awareness about the existence of our club and the larger farm at 10 Spinney Lane," Borders explains. "With a university as progressive as UNH in terms of sustainability it makes sense that we should move in the direction of functional and usable landscaping."
Lorraine Merrill, Commissioner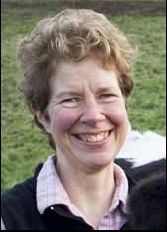 (reprinted from the Weekly Market Bulletin, July 11, 2013)
SUBSCRIPTION NOTE:
The NH Department of Agriculture, Markets & Food Division of Agricultural Development compiles market information and publishes the Weekly Market Bulletin for the agriculture community. The Bulletin is the department's 'publication of record' and includes appropriate industry notices, announcements, seasonal information and market survey data. Subscribers may advertise in the popular agricultural classified advertising at no charge. One-year subscriptions are $28 for delivery by U.S. Postal Service, or $22 for delivery by secure internet. Sign up for the Weekly Market Bulletin by calling the office at 271-2505 and providing a credit card for payment; or visit the office at 25 Capitol St., Concord; or mail in your request with a check. Be sure to provide your address, phone number, and if you are requesting an online subscription, an email address.