Home » From the Commissioner
Fishermen's Co-op Teams Up with Farmers
New Hampshire Department of Agriculture, Markets & Food (June 17, 2014)
NH Community Seafood is a cooperative of local fishing families and consumers, beginning its second year of building marketing channels for New Hampshire fishermen to sell their fresh-caught fish and seafood to consumers and restaurants in our state and region. NH Community Seafood offers CSF (Community Supported Fisheries) programs as well as Restaurant Supported Fisheries plans. According to NHCS executive director Josh Wiersma, the fishermen have continued to build on the relationships begun in recent years with farmers, farmers markets and local food advocates.
The seafood co-op delivers CSF shares to a dozen locations around the state. These locations include the Portsmouth, Exeter and Manchester farmers markets, and Plymouth will be added to the line-up this season. Wiersma reports that Brandmoore Farm in Rollinsford provides cooler space at their farm store where CSF members can pick up their shares during pre-specified times. Farmer Dave's farm in Dracut, Mass., expands the reach of the NH fishermen by making CSF shares available to their CSA members. Farmer Dave is a mainstay of the Seacoast Winter Farmers Markets in Exeter and Rollinsford. Brookford Farm in Canterbury distributes fish and seafood along their CSA delivery route, all the way down to Nashua. Dyn, the high-tech firm in Manchester which has achieved NH Farm to Restaurant certification for its corporate food service, is a CSF delivery site for Dyn employees. Customers and community members can support this co-op by becoming consumer-stockholders. Learn more about the co-op, its fishermen members, and ways to purchase locally caught fish and shellfish at www.nhcommunityseafood.com/.
The Yankee Fishermen's Cooperative was formed in 1990, and operates a retail store at Seabrook Harbor, 725 Ocean Boulevard. It's a great stop on the way home from a day at the beach or exploring our coastline.
********
Honeybee and native pollinator fans will be interested in a new project at the NH Ag Experiment Station at UNH. Assistant Professor of Biological Sciences Sandra Rehan, UNH Cooperative Extension Specialist and Professor of Plant Biology Cathy Neal and Woodman Horticultural Research Farm staff have constructed a bee hotel as part of research project on "Sustainable Solutions to Problems Affecting Bee Health." This will be the first comprehensive assessment of our state's bee species. Launch of the project coincides with National Pollinator Week–June 16-24, which highlights the urgent concerns around declining pollinator populations.
See a photo of the 'bee hotel' constructed at the UNH Woodman Horticultural Research Farm and learn more about this project on the NH Agricultural Experiment Station webpage, http://colsa.unh.edu/aes–click on 'Research.' Other brief research updates include the work of Iago Hale and Matt Kochka's comparing strawberry cultivation methods and Brent Loy's work in squash genetics.
********
Proposed new rules regulating various aspects of agricultural activities and food production keep coming, fast and furious. The proposed new Waters of the United States rule from the U.S. Environmental Protection Agency (EPA) was one of the big topics at last week's meeting of the Northeast Association of State Departments of Agriculture. Less noticed by many, was EPA's companion Interpretive Rule on Agricultural Exemptions for Waters of the U.S., which took effect upon announcement, before comments were received. How much impact this new Interpretive Rule could have depends on who you ask, or how you ask. Late last week EPA posted an announcement on its Waters of the U.S. webpage extending the deadline for the comment period 30 days on the Interpretive Rule on Agricultural Exemptions for Waters of the U.S. The new deadline is July 7. Dig into background on agricultural exemptions to the Clean Water Act Section 404 here http://www.water.epa.gov/lawsregs/guidance/wetlands/agriculture.cfm, and submit comments here
http://www.regulations.gov/#!submitComment;D=EPA-HQ-OW-2013-0820-0001.
Lorraine Merrill, Commissioner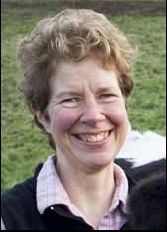 Department of Agriculture, Markets, & Food
(This column is excerpted from the Weekly Market Bulletin, June 11, 2014
SUBSCRIBE TO THE ENTIRE WEEKLY MARKET BULLETIN:
The NH Department of Agriculture, Markets & Food Division of Agricultural Development compiles market information and publishes the Weekly Market Bulletin for the agriculture community. The Bulletin is the department's 'publication of record' and includes appropriate industry notices, announcements, seasonal information and market survey data. Subscribers may advertise in the popular agricultural classified advertising at no charge. One-year subscriptions are $28 for delivery by U.S. Postal Service, or $22 for delivery by secure internet. Sign up for the Weekly Market Bulletin by calling the office at 271-2505 and providing a credit card for payment; or visit the office at 25 Capitol St., Concord; or mail in your request with a check. Be sure to provide your address, phone number, and if you are requesting an online subscription, an email address.