Home » From the Commissioner
First Annual Maple School Taps Big Crowd
New Hampshire Department of Agriculture, Markets & Food (November 14, 2012)
New Hampshire's First Annual Maple School drew a crowd of 175 maple producers from all over the state to Winnisquam Regional High School in Tilton. The October 27 event was initiated in response to the requests of sugarmakers who have attended Vermont's annual maple school and wanted New Hampshire to have its own educational program. UNH Cooperative Extension collaborated with the NH Timberland Owners Association  and the NH Maple Producers Association  to plan the day. Maple producer and former Commissioner Steve Taylor gave the keynote talk.
Agricultural inspectors Vickie Smith and Janis Conner represented the department, and to accommodate the large crowd, presented two sessions on the state maple law and regulations and the New Hampshire Seal of Quality program. They described for participants what to expect when a Division of Regulatory Services inspector visits a sugarhouse and grades out a syrup sample. They were pleased with the number of participants who expressed interest in the Seal of Quality program.
The jam-packed schedule was designed so that every session offered something for all experience levels, and for everyone from backyard sugarmakers to larger-scale producers. Presenters included educators, agency representatives, local sugarmakers and vendors.
The trade show featured all things maple—vendors of equipment and supplies, and dealers exhibiting their products. The whole event was deemed a great success, and planning is beginning for next year's Second Annual Maple School.
* * * * * *
Last Thursday the Agricultural Advisory Board toured D.S. Cole Growers ( http://www.dscolegrowers.com ) in Loudon and Cole Gardens retail center in Concord. The board finished the day with a visit to Johnny Prescott & Son Oil and Propane Company in Concord (http://www.prescottoil.com ) where they viewed the Prescotts' extensive collection of transportation and petroleum memorabilia and antiques—including an historic Concord Coach.
New members welcomed to the board include Andy Harris of Marlborough, who as manager of the Rindge Hannaford supermarket http://www.forlocations.com/hannafordsupermarket-Rindge-locations-hours NHrepresents retail grocers on the board. Sarah Sprague Houde of Edgewater Farm http://www.edgewaterfarm.com in Plainfield is the new Sullivan County representative, succeeding Robert Beaudry of Charlestown. Roger Noonan of Middle Branch Farm    http://www.middlebranchfarm.com) in New Boston is the new Hillsborough County representative, succeeding Matt LeClair of Mason.
* * * * * *
  The NH Pork Producers Council (http://www.nhpork.org ) is growing, along with the state's pork industry. Two dozen people gathered in Concord for the annual meeting on Sunday—to share a roast pork luncheon, and welcome guest speakers including National Pork Board CEO Chris Novak. Topics included plans for a new National Pork Board promotion initiative geared to niche market producers. New Hampshire and other Northeast producers will be following this new development closely, as direct to consumer and other niche markets such as pastured and heritage breed pork are almost essential to economic sustainability here in the high-cost Northeast region.
In New England only New Hampshire and Maine have active pork producer organizations, but producers in all six states plus New Jersey are exploring forming a Northeast Pork Producers Association. Granite State swine farmers are very active in the national organizations. Lisa Colby of Colby Farm in Newburyport, Mass., is a member of NHPPC (her husband Bill is president) and one of the 15 directors of the National Pork Board. Doreen Gitschier of Hill serves as the NHPPC liaison to the National Pork Board, and she and her husband Eric are NHPPC delegates to the National Pork Forum.
Alicia MacLean, a veterinary technician with the Division of Animal Industry, is also a pork producer and a candidate for the Board of Directors of the National Pork Board. Next week Alicia travels to California to participate in the National Pork Leadership Institute.
Lorraine Merrill, Commissioner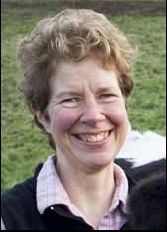 (reprinted from the Weekly Market Bulletin, Nov. 7,  2012)
SUBSCRIPTION NOTE:
The NH Department of Agriculture, Markets & Food Division of Agricultural Development compiles market information and publishes the Weekly Market Bulletin for the agriculture community. The Bulletin is the department's 'publication of record' and includes appropriate industry notices, announcements, seasonal information and market survey data. Subscribers may advertise in the popular agricultural classified advertising at no charge. One-year subscriptions are $28 for delivery by U.S. Postal Service, or $22 for delivery by secure internet. Sign up for the Weekly Market Bulletin by calling the office at 271-2505 and providing a credit card for payment; or visit the office at 25 Capitol St., Concord; or mail in your request with a check. Be sure to provide your address, phone number, and if you are requesting an online subscription, an email address.