Home » From the Commissioner
Feds Withdraw Proposed Child Labor Rule
New Hampshire Department of Agriculture, Markets & Food (May 4, 2012)
Last Thursday the U.S. Department of Labor announced the total withdrawal of a controversial proposed rule dealing with children who work in agricultural vocations. The proposals would have limited the parental exemption to only situations where the farm was solely owned and operated by a child's parents—and not organized as a family corporation or LLC. The proposed rule change would also have prohibited youth from many relatively low-risk activities, and was considered even by some leading farm safety experts to have been poorly conceived. Focusing on education and training, and making safety equipment affordable and available makes more sense. The Labor Department promises to work with USDA and farm organizations and 4-H and FFA to develop educational programs. Here is the full statement from the Department of Labor:
"The Obama Administration is firmly committed to promoting family farmers and respecting the rural way of life, especially the role that parents and other family members play in passing those traditions down through the generations. The Obama Administration is also deeply committed to listening and responding to what Americans across the country have to say about proposed rules and regulations. As a result, the Department of Labor is announcing today the withdrawal of the proposed rule dealing with children under the age of 16 who work in agricultural vocations. The decision to withdraw this rule–including provisions to define the 'parental exemption' – was made in response to thousands of comments expressing concerns about the effect of the proposed rules on small family-owned farms. To be clear, this regulation will not be pursued for the duration of the Obama Administration. Instead, the Departments of Labor and Agriculture will work with rural stakeholders – such as the American Farm Bureau Federation, the National Farmers Union, the Future Farmers of America, and 4-H to develop an educational program to reduce accidents to young workers and promote safer agricultural working practices."
The April issue of the NH Vegetable, Berry and Tree Fruit Newsletter starts off with an article by UNH Cooperative Extension Integrated Pest Management Specialist Alan Eaton on what could be a widespread invasion of the spotted wing drosophila. First detected in New Hampshire last September, this fruit fly will have the whole growing season to do damage this year. New Hampshire growers are used to the 39 other species of drosopholids that lay their eggs in over-ripe or rotting fruit, Eaton notes. But this new import from China lays its eggs in ripening or ripe fruit, which can result in unpalatable berries. Most at risk, Eaton speculates, are late-bearing raspberries and late-season blueberries. Everbearing (not June) strawberries, as well as peaches and plums could also prove susceptible.
Monitoring of crops is the key, Eaton says, and do-it-yourself traps can be more effective at catching SWD than commercially available traps. He shares instructions for making your own monitoring traps on the UNH Cooperative Extension webpage www.extension.unh.edu. Click on Agriculture, then Integrated Pest Management for pages devoted to each new invasive pest. The SWD page includes photos and directions for making traps.
Find the Vegetable, Berry and Tree Fruit Newsletter at the extension website at http://ceinfo.unh.edu/Agric/AGFVC.htm. To receive email notification when each new edition of the NH Vegetable, Berry and Tree Fruit Newsletter is available online, send an email request to becky.sideman@unh.edu.
Lorraine Merrill, Commissioner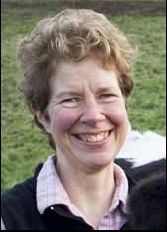 (reprinted from the Weekly Market Bulletin, May 2,  2012)
SUBSCRIPTION NOTE:
The NH Department of Agriculture, Markets & Food Division of Agricultural Development compiles market information and publishes the Weekly Market Bulletin for the agriculture community. The Bulletin is the department's 'publication of record' and includes appropriate industry notices, announcements, seasonal information and market survey data. Subscribers may advertise in the popular agricultural classified advertising at no charge. One-year subscriptions are $28 for delivery by U.S. Postal Service, or $22 for delivery by secure internet. Sign up for the Weekly Market Bulletin by calling the office at 271-2505 and providing a credit card for payment; or visit the office at 25 Capitol St., Concord; or mail in your request with a check. Be sure to provide your address, phone number, and if you are requesting an online subscription, an email address.