Home » From the Commissioner
Feds Opt Not to Regulate Farm Trucks and Equipment
New Hampshire Department of Agriculture, Markets & Food (August 25, 2011)
A bit of good news on the federal regulatory front. Agriculture groups were alarmed this spring when the U.S. Department of Transportation's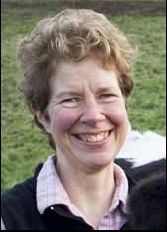 Federal Motor Carrier Safety Administration (FMCSA) asked for comments on whether commercial truck safety regulations—including commercial drivers licensing—should apply to farmers who drive their equipment on highways and rural roads within their own state. The FMSCA had suggested interpreting its regulation of interstate commerce to apply to movement of farm products that may eventually move across state lines after leaving the control and possession of the farmer; classifying share-crop farmers as common or contract carriers; and asked whether FMCSA should issue new guidance on implements of husbandry—farm equipment.
After considering comments received, FMCSA has determined that no further guidance is needed on interpreting interstate commerce and implements of husbandry. FMCSA has decided that farmers operating under share-cropping or similar arrangements are not common or contract carriers and are thus eligible for the CDL exemption by states. Farm organizations weighed in to protest treating a farmer hauling two cows to market, or transporting farm equipment from one field to the next, in the same category with major haulers like J.B. Hunt.
If you don't watch sports channels on cable, you may not have seen the latest commercial promoting chocolate milk as a sports recovery beverage. The ad is a partnership between the New Hampshire Fisher Cats minor league baseball team and Granite State Dairy Promotion. The three players who star in the ad—Chad Beck, Anthony Gose and Evan Crawford— loved the chocolate milk they got to guzzle, and were sold on the message. The players have now requested that chocolate milk be made available for the team after every game at Merchants Auto Stadium in Manchester. Way to go, Fisher Cats!
The chocolate milk-promoting commercial can be seen on ESPN, ESPN2, NESN and Comcast Sportsnet. Or go to the GSDP Facebook fan page or website www.nhdairypromo.org and click on the "Refuel with the New Hamps" line just below the Refuel with Chocolate Milk logo.
The Growers Dinner benefit for the NH Food Bank was a noteworthy event last week, with chefs from some of the state's top restaurants offering tantalizing dishes from appetizers to desserts—all made from locally produced foods including locally caught seafood. Governor Lynch, Mayor Gatsos, and former Mayor Baines enjoyed sampling the fare along with other Food Bank and local food supporters. The annual event is part of the NH Eat Local Month celebration, and featured a number of New Hampshire wineries and a meadery. Gerry Laflamme and several employees from Pete & Gerry's Eggs of Monroe served delicious custard made with their new line of heritage-breed eggs and fresh peaches.
Eighty people (not counting babies and small children in tow with parents) turned out for the NH Ag Experiment Station twilight meeting at the UNH Woodman Horticultural Research Farm Monday. Presenters packed an impressive number of research projects in fruit, vegetable, ornamental, cover crop, and native pollinator research into the program, which took the crowd all around the farm on a lovely summer evening. Taste-sampling of new Brent Loy melons, and an array of tomato and peach varieties grown on site concluded the program.
Former Commissioner Steve Taylor reports there were 57 4-H dairy exhibitors at Cornish Fair this past weekend, with 230 cattle exhibited in the open dairy show. Weather and attendance were great, Steve says, until severe thunderstorms rolled in Sunday afternoon.
Those storms wreaked havoc and widespread power outages in the Claremont area. At least three dairy farms were still without power the next day, reported Sullivan County FSA Director Pam Marvin. Some sweet corn was flattened, and LeClair Acres went through three generators to complete milking Sunday night.
Lorraine Merrill, Commissioner
(reprinted from the Weekly Market Bulletin published by the Department of Agriculture, Markets, & Food, Aug. 24, 2011)