Home » From the Commissioner
FDA to Farmers: "You spoke. We heard you."
New Hampshire Department of Agriculture, Markets & Food (December 27, 2013)
Just before Christmas, and nearly a full year after releasing the proposed rules for Produce Safety and Preventive Controls to implement the Food Safety Modernization Act (FSMA), the U.S. Food and Drug Administration announced it will seek further comment on revised language for those rules. FDA Deputy Commissioner Mike Taylor said the agency plans to publish revised rules in the Federal Register for public comment by early summer.
The National Association of State Departments of Agriculture and a bipartisan group of members of Congress—including all four members of the New Hampshire delegation–had asked FDA to seek public comment on the revised Produce and Preventive Controls rules. Under normal procedure, the revised rules would be announced as final, with no opportunity for further comment or changes.
In a December 19 blog post titled, "Your Input Is Bringing Change to Food Safety Rules," Taylor wrote that changes would be made to "sections covering water quality standards and testing, standards for using raw manure and compost, certain provisions affecting mixed-use facilities (such as a farm that has a food-processing operation), and procedures used to withdraw the qualified exemption to these requirements for certain farms."
These specified sections were among key issues identified by NH FSMA Task Force members, and raised most frequently by New Hampshire farmers at the forum on FSMA rules that we hosted for FDA in late August. In his blog post, Taylor, who led the FDA delegation's visit to New Hampshire, added that FDA may decide to include other changes, as the agency continues to consider the submitted comments. This is encouraging news, but farmers will be watching for the details in the revised rules. See the announcement and Mike Taylor's blog entry—along with lots of other FSMA information on FDA's FSMA website.
Taylor writes that in their efforts to get "first-hand information about how these rules would work in the real world," they visited nearly 20 states, Europe and Mexico, and toured small and large farms across the country. Those visits included Edgewater Farm in Plainfield, and the Co-op Food Store in Lebanon. Farmers and others involved in food and agriculture, as well as eaters across the country, will anxiously await the revised rules later in the New Year. Meanwhile, more recently proposed FSMA rules for Livestock Feed and for Intentional Adulteration (which could regulate dairy farms) have been released for comment.
Members of the FDA staff who visited New Hampshire and neighboring states in August commented on the vibrancy and diversity of our agricultural enterprises and growing regional and local markets. That vibrancy and diversity was very much in evidence at the New England Vegetable & Fruit Growers Conference held in Manchester last week.
Close to 1,800 people attended part or all of the three-day conference. Many long-time participants commented on the high proportion of younger growers at the conference. The number of younger attendees seems to grow with each conference. The demographics of this farmer gathering cast doubt on the often-voiced concerns about the rising age of the "average farmer." That rising average age (57 as of the 2007 Census of Agriculture) actually reflects the overall aging of the American workforce, thanks to the aging cohort of baby-boomers. A professor at Ohio State University recently published an article challenging the concerns about aging farmers. He said farmers are in fact aging at a rate 4% slower than the general workforce. He also noted that the only time since 1945 (when records began) that the average age of U.S. farmers went down was during the agricultural boom of the 1970s. So if there is a problem, the cure is increased prosperity for farm businesses.
Lorraine Merrill, Commissioner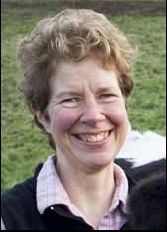 Department of Agriculture, Markets, & Food
 (This column is excerpted from the Weekly Market Bulletin, Dec.25, 2013 )
SUBSCRIBE TO THE ENTIRE WEEKLY MARKET BULLETIN:
The NH Department of Agriculture, Markets & Food Division of Agricultural Development compiles market information and publishes the Weekly Market Bulletin for the agriculture community. The Bulletin is the department's 'publication of record' and includes appropriate industry notices, announcements, seasonal information and market survey data. Subscribers may advertise in the popular agricultural classified advertising at no charge. One-year subscriptions are $28 for delivery by U.S. Postal Service, or $22 for delivery by secure internet. Sign up for the Weekly Market Bulletin by calling the office at 271-2505 and providing a credit card for payment; or visit the office at 25 Capitol St., Concord; or mail in your request with a check. Be sure to provide your address, phone number, and if you are requesting an online subscription, an email address.