Home » From the Commissioner
Farmers Think Spring Despite Late Snow
New Hampshire Department of Agriculture, Markets & Food (March 21, 2013)
The snowstorm on the day before the first day of spring put the kibosh on the planned celebration of National Agriculture Day at the State House plaza. Governor Maggie Hassan had planned to join us in recognizing and celebrating the contributions that farmers and agriculture make to our state.
Farm Credit East, a cooperative-owned lender and financial services provider, put out a press release recognizing the efforts of agriculture producers throughout the Northeast, particularly their contributions to the region's economy. Often overlooked as an economic engine, agriculture creates economic activity and hundreds of thousands of jobs in the Northeast. "Agriculture is a major economic engine in the Northeast," said Bill Lipinski, CEO of Farm Credit East. "Our agricultural businesses are some of the best in the world creating jobs, local food production and economic activity in hundreds of communities. Farmers also support the local tax base and are leaders in local communities." Farm Credit East credits agriculture in New Hampshire with $2.5 billion in economic impact and 18,481 jobs.
Schools were also closed across the state on March 19, postponing the visits of the legions of volunteer Ag Literacy Day readers to classrooms in all 10 counties. This year's topic is dairy farming, and the selected book is Mini Milk Maids on the Moove. To reinforce the lessons in this year's program and encourage deeper exploration and learning about dairy farming in New Hampshire, NH Ag in the Classroom is promoting three presentations in April by former  Commissioner of Agriculture Steve Taylor of his talk, 'Cows and Communities—How the Lowly Bovine Has Nurtured New Hampshire through Four Centuries.'
"As children learn about the role of dairy farms in schools, their teachers, parents and community members can also gain information from Taylor's program," suggests the NH Ag in the Classroom newsletter, which is emailed to hundreds of teachers and other interested folks. "This talk explores the past, present and future role of dairy farming in the Granite State and the impact it has had on people and landscape."
Taylor's talks begin at 7:00 pm and are free, thanks to funding by the NH Humanities Council. Here are the dates and locations:
Monday, April 1, Weare Town Hall, 15 Flanders Road – co-sponsored by Weare Town Library
Wednesday, April 3, Prescott Farm Environmental Education Center, 928 White Oaks Rd, Laconia – co-sponsored by PFEEC.
Tuesday, April 30, Nottingham School, 245 Stage Road – co-sponsored by Nottingham School.
Demand for local food continues to grow—leading more people to try growing some of their own. Sarah Sprague Houde of Edgewater Farm in Plainfield says they believe culinary herbs and vegetable starts will continue to be very popular during this year's greenhouse season. More and more people look forward to planting their own food, she says, and more consumers are interested in how food they eat is produced.
"GMOs seem to be an emerging concern with more consumers," Houde writes in an email. "In the era of the sound-bite, people want simple answers to questions that are far more complex." She compares concerns with genetic modification or engineering techniques to the concerns expressed by consumers in trying to identify what makes something "sustainable" or "organic."
Every farm counts in the Census of Agriculture—every farm with $1,000 or more in annual sales. Statewide response rate as of mid-March is 61.7%. Coos and Grafton counties are running ahead at over 66%, while Rockingham lags at 58%. Farmers can return their forms by mail or respond online by visiting a secure website, www.agcensus.usda.gov. Federal law requires all agricultural producers to participate in the Census and requires NASS to keep all individual information confidential. For more information go to http://www.nass.usda.gov/ or  call 1-888-4AG-STAT (1-888-424-7828)
Lorraine Merrill, Commissioner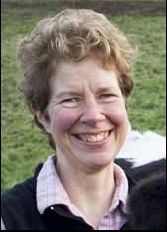 (reprinted from the Weekly Market Bulletin, March 20,  2013)
SUBSCRIPTION NOTE:
The NH Department of Agriculture, Markets & Food Division of Agricultural Development compiles market information and publishes the Weekly Market Bulletin for the agriculture community. The Bulletin is the department's 'publication of record' and includes appropriate industry notices, announcements, seasonal information and market survey data. Subscribers may advertise in the popular agricultural classified advertising at no charge. One-year subscriptions are $28 for delivery by U.S. Postal Service, or $22 for delivery by secure internet. Sign up for the Weekly Market Bulletin by calling the office at 271-2505 and providing a credit card for payment; or visit the office at 25 Capitol St., Concord; or mail in your request with a check. Be sure to provide your address, phone number, and if you are requesting an online subscription, an email address.