Home » From the Commissioner
Farmers' Markets Incubate Small Farm Success
New Hampshire Department of Agriculture, Markets & Food (November 29, 2012)
Farmers' markets are especially suited to small and medium-sized farms, providing those farmers with inexpensive and efficient access to customers. That direct access to customers brings retail pricing and immediate cash flow. Farmers' markets provide a venue for farmers to try new products or varieties and gain direct feedback from customers. Each farmers market offers opportunities for farmers to sell to new customers, and develop relationships with 'regulars.'
Getting started with farmers' market sales requires minimal costs, and these shared, community markets often serve as business incubators where new farmers can learn from more experienced vendors and from customers. Those are some of the economic and social benefits of farmers markets cited by a new publication produced by the Davis (Calif.) Farmers' Market Association with a USDA Sustainable Agriculture Research and Education Program grant. New Farmers Guide: Cultivating Success at Farmers Markets is a 34-page handbook useful for novice and experienced farmers market vendors, as well as for market managers and boards of directors.
Authors Randii MacNear and Shelly Keller are a veteran team, a farmers market manager and a marketing professional, who have been working with farmers markets and operators of small farms for 30 years. The how-to guide features tips from experienced farm marketers, and emphasizes keys to successful participation in a marketing community. Each market participant—whether new or experienced, from a large or small farm, farm owner or family member or employee—has a role in the overall success of a local farmers market. Download the guide at http://www.sarep.ucdavis.edu/sfs/dm/New%20Farmers%20Guide-v10%20-2.pdf. Or find the 'New Farmers Guide' quickly under 'What's New' at:
This incubator-effect can be seen in action at farmers markets across our own state. Most markets include a mix of established, sometimes multiple-generation farms, and new vendors exploring their potential to sell their products and build a viable enterprise.  The rapid growth of winter farmers' markets—a phenomenon that began in New Hampshire just five years ago—has demonstrated how expanding direct markets foster new crop and product line opportunities for farmers. The combination of high-tunnel technology (boosted by USDA NRCS funding support) and winter markets has enabled Granite State growers to produce and sell fresh greens, radishes and other root vegetables, and herbs from November to May. Restaurant chefs, co-ops and other local food stores soon caught on to the new and growing availability of year-round fresh, seasonal produce.
Farmers across the country are responding to evolving consumer demographics and tastes. The popularity of berries of all sorts is spurring growers to plant more acres, reports The Kiplinger Agriculture Letter, despite the short supply of labor to tend these labor-intensive crops. Mexico and Chile are also "ramping up exports" to meet Americans' berry-appetite through the colder months.
Vegetables, meats and prepared foods offered at New Hampshire farmers' markets reflect the ethnic cuisines of growers, customers, and the increasingly cosmopolitan tastes of the public.  Farmers' markets in New Hampshire offer a reliable list of traditional products—plus new and different products and flavors. Look for not only beef, pork, lamb and chicken, but also goat, rabbit, veal, duck and guinea hens at a local farmers' market. Customers are finding diversity in varieties and types of everything from beans and squashes to farmstead cheeses.
Look for winter markets open this Saturday, December 1, in Derry, Concord, Milford, Rollinsford, Greenland, Newmarket and Danbury. Find the directory of NH Winter Farmers' Market on the department website www.agriculture.nh.gov homepage under 'Hot Topics.'  Take along a friend or family member to visit one or more of these friendly community events—and do some truly local holiday shopping.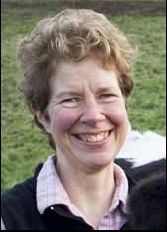 Lorraine Merrill, Commissioner

(reprinted from the Weekly Market Bulletin, Nov. 28,  2012)
SUBSCRIPTION NOTE:
The NH Department of Agriculture, Markets & Food Division of Agricultural Development compiles market information and publishes the Weekly Market Bulletin for the agriculture community. The Bulletin is the department's 'publication of record' and includes appropriate industry notices, announcements, seasonal information and market survey data. Subscribers may advertise in the popular agricultural classified advertising at no charge. One-year subscriptions are $28 for delivery by U.S. Postal Service, or $22 for delivery by secure internet. Sign up for the Weekly Market Bulletin by calling the office at 271-2505 and providing a credit card for payment; or visit the office at 25 Capitol St., Concord; or mail in your request with a check. Be sure to provide your address, phone number, and if you are requesting an online subscription, an email address.