Home » From the Commissioner
Farmer Veterans Group Forming
New Hampshire Department of Agriculture, Markets & Food (July 17, 2016)
In recent months a group has been meeting to explore establishing a New Hampshire chapter of the Farmer Veterans Coalition–a national organization whose mission is 'Mobilizing veterans to feed America.' New Hampshire is home to a large number of veterans. Some of them are farming—like Glen Putnam of Winsome Farm Organics in Piermont, or involved in agriculture in other ways—like Steve Turaj, UNH Cooperative Extension field specialist in Coos County, or Gail Prince who hosts the Bedford Greenhouse Project and Common Earth Farm for new immigrant farmers at her property in Bedford. The Farmer Veterans Coalition is for veterans—of all ages and all backgrounds—who are interested in agriculture as a career, as a part-time or retirement occupation, or as a meaningful and productive avocation.
USDA and Farm Credit are promoting programs designed to assist farmer veterans and aspiring farmer veterans. The Farmer Veterans Coalition website www.farmvetco.org features links to resources provided by partner organizations, including the American Farm Bureau Federation, National Farmers Union and AgrAbility, an organization that works to enhance the quality of life and work for farmers and other agricultural workers who have disabilities.
Glen Putnam and his family will host an on-farm workshop at the first Farmer Veterans Coalition event to be held in New Hampshire. Leaders of the national organization will participate at the event slated for Friday, August 26 at Winsome Farm Organics in Piermont, with meetings at a nearby location.
A representative of the Maine FVC Chapter came to a recent meeting of the exploratory group, to share how they have started, organized and grown their chapter. Any veterans interested in participating are advised to consider joining the national organization, which has no membership fee. The FVC sponsors the 'Homegrown by Heroes' product certification, and Glen Putnam's Winsome Farm Organics is the first farm in the state to achieve this certification for their products.
Anyone interested in joining this effort is invited to share their interests, or ways they can help, by sending a letter addressed to Farmer Veterans, Attention: Dot Perkins, UNHCE Merrimack County, 315 Daniel Webster Hwy, Boscawen, NH 03303.
Or those in northern New Hampshire can contact Steve Turaj by phone or email:
Steve Turaj 603-788-4961 Steven.Turaj@unh.edu. Those in the southern half of the state can call or email Dot Perkins 603-225-5505 Dorothy.Perkins@unh.edu.
*****
UNH Cooperative Extension Farm Business Specialist Mike Sciabarrasi has retired after 35 years of dedicated service. Sciabarrasi received the Stephen H. Taylor Leadership Award for Agricultural Professionals at the 2016 Farm & Forest Expo. Countless members of the agricultural community–farmers, his colleagues in Extension, and many partner agencies–have all relied on Sciabarrasi for education, for information, and often for confidential advice on business decisions, estate planning or intergenerational business relations.
*****
Detection of varying levels of perfluorooctanoic acid (PFOA) in water from public and private wells near manufacturing plants in Merrimack and Amherst where PFOA was previously used in manufacturing water and stain-resistant textiles and other materials, has raised concerns in the media and in the affected communities. Soils have also been sampled from sites in the vicinity including playgrounds, child care centers and several farms.
Preliminary results have been received for agricultural soils sampled from one farm approximately two miles from the Saint-Gobain Performance Plastics manufacturing plant in Merrimack. Little to no detectable PFOA was found in the samples, well below the screening level of concern identified by the Department of Environmental Services. See the article in this edition of the Bulletin for more details. PFOA is highly mobile in soil, but persists in water. These preliminary results are consistent with analyses of agricultural soils in the vicinity of a similar manufacturing site in Vermont.
Lorraine Merrill, Commissioner,  NH Department of Agriculture, Markets, & Food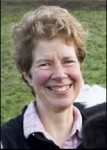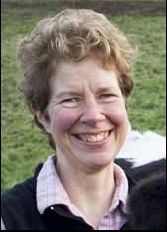 (This column is excerpted from the Weekly Market Bulletin, July 12, 2016)
SUBSCRIBE TO THE ENTIRE WEEKLY MARKET BULLETIN:
The NH Department of Agriculture, Markets & Food Division of Agricultural Development compiles market information and publishes the Weekly Market Bulletin for the agriculture community. The Bulletin is the department's 'publication of record' and includes appropriate industry notices, announcements, seasonal information and market survey data. Subscribers may advertise in the popular agricultural classified advertising at no charge. One-year subscriptions are $28 for delivery by U.S. Postal Service, or $22 for delivery by secure internet. Sign up for the Weekly Market Bulletin by calling the office at 271-2505 and providing a credit card for payment; or visit the office at 25 Capitol St., Concord; or mail in your request with a check. Be sure to provide your address, phone number, and if you are requesting an online subscription, an email address.