Home » From the Commissioner
Fairs, Farmers Markets, Hemp
New Hampshire Department of Agriculture, Markets & Food (August 1, 2013)
Fair season is in full swing. New Hampshire boasts 11 agricultural fairs—from Stratham Fair in mid-July to Sandwich Fair in mid-October. This week Cheshire Fair celebrates its 75th anniversary, with the theme, 'Love what's old, See what's new.' Fair President Russ Fiorey says they are having a lot of new events at the fair, and bringing back a lot of the things from the past. "We have put in eight demonstration gardens for people to see different ways to raise crops," he notes. "We will have a farmers market and a buy local building with all local crafters." On Saturday the fair celebrates its 75th with a cavalcade or parade, bringing back an old Cheshire Fair tradition.
Just in time for New Hampshire Farmers Market Week, which is also the first week of August, NH Eat Local Month, WMUR-TV announced the results of its website poll of 'Favorite Farmers Markets.' Topping this year's popularity list is the Salem Farmers Market. Governor Maggie Hassan will visit the Salem market this Sunday at 10:00 am to help celebrate Farmers Market Week and NH Eat Local Month.
…..
A little-reported debate in the ill-fated 2013 Farm Bill House of Representatives deliberations was an amendment to allow colleges and universities to grow industrial hemp for research in states that permit its cultivation. Most hemp products currently sold in the United States come from Canada, China and Europe. A Congressional Research Service report cited industry estimates that U.S. retail sales of hemp-based products may exceed $300 million per year, and some farmers think the US is missing out on a potentially profitable crop. Colorado Congressman Jared Polis held up an American flag made of hemp during the House debate on the amendment, and was granted a request to fly the same flag over the Capitol in Washington on the Fourth of July. The amendment passed in the House, but the Farm Bill failed.
Former N.H. Rep. Derek Owen, a Hopkinton farmer, had perennially sponsored bills to allow the establishment of industrial hemp production in New Hampshire. In 2012, he sponsored a House Resolution that passed, urging the federal government to allow cultivation of hemp for industrial purposes. This past session, HB153, "An act prohibiting the designation of industrial hemp as a controlled substance," was passed by the House, but re-referred to committee in the Senate. A new study by ag economists at the University of Kentucky found hemp might be profitable, but only on a limited, niche-market scale, and mostly for oilseed production.
Advocates for industrial hemp stress that although the hemp and marijuana are distinctly different varieties of the same species. Hemp lacks marijuana's levels of the psychoactive THC. Advocates note that George Washington and Thomas Jefferson grew hemp on their farms, and Benjamin Franklin owned a mill that made paper from hemp. Jefferson is said to have drafted the Declaration of Independence on hemp paper. The word canvas comes from hemp's genus name, cannabis.
Perhaps ironically, while the push to legalize industrial hemp cultivation languishes, 19 states have legalized medical marijuana. New Hampshire is the 19th state, the last in New England, to pass such legislation. On the same day last week that Governor Maggie Hassan signed the medical marijuana bill into law, Chris Beytes, editor of Grower Talks magazine, gave a talk to the NH Plant Growers Association annual summer meeting at Spring Ledge Farm in New London. One new and potential industry trend he discussed was whether medical marijuana might be the "next cash crop" for the greenhouse industry. His magazine published an article on this potential market two years ago.
Lorraine Merrill, Commissioner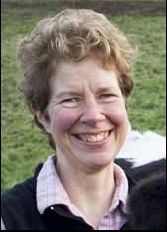 (reprinted from the Weekly Market Bulletin, July 31, 2013)
SUBSCRIPTION NOTE:
The NH Department of Agriculture, Markets & Food Division of Agricultural Development compiles market information and publishes the Weekly Market Bulletin for the agriculture community. The Bulletin is the department's 'publication of record' and includes appropriate industry notices, announcements, seasonal information and market survey data. Subscribers may advertise in the popular agricultural classified advertising at no charge. One-year subscriptions are $28 for delivery by U.S. Postal Service, or $22 for delivery by secure internet. Sign up for the Weekly Market Bulletin by calling the office at 271-2505 and providing a credit card for payment; or visit the office at 25 Capitol St., Concord; or mail in your request with a check. Be sure to provide your address, phone number, and if you are requesting an online subscription, an email address