Home » From the Commissioner
Extreme Punkin Chunkin Comes to Loudon Speedway
New Hampshire Department of Agriculture, Markets & Food (September 26, 2015)
Pumpkins are amazing squashes of many types and uses. Add pumpkin-firing and hurling contests to that list of uses. New Hampshire pumpkin growers and throwers are in the forefront of the new extreme sport known as 'punkin chunkin.' This fall, big-time chunkin comes to New Hampshire Motor Speedway in Loudon. Tickets are on sale now for the World Famous Punkin Chunkin long-distance shooting event October 24-25.
A major food plant family native to the Americas, pumpkins/squashes are part of the traditional 'three sisters' crops–along with corn and beans–cultivated by American Indians long before the arrival of European colonists. Farmers specializing in pumpkins tell me very few customers these days are looking for pumpkins for pies or breads or soups. But pumpkins have gained popularity for seasonal decoration and display. Growers are offering an ever-expanding array of shapes, sizes and colors to customers who flock to farm stands, garden centers and pick-your-own pumpkin patches. Giant pumpkin contests are a big attraction at fall fairs, too.
But now teams from across the country join battle each fall for pumpkin-shooting supremacy–using both medieval and modern engineering to propel the colorful cucurbits to amazing heights and distances. Catapults and trebuchets are modeled after medieval machines of war used to hurl projectiles over castle walls and fortifications. Competitors use new-technology air cannons to launch pumpkins the greatest distances.
The World Championship Punkin Chunkin Association (WCPCA) world championship is held each November in Delaware. Team American Chunker, the reigning WCPCA World Champion, is a New Hampshire-based team. Two years ago, at the championship event, and viewed by fans on the Discovery & Science Channel, they broke all records by shooting a pumpkin 4,694.68 feet. The Team American Chunker website, www.americanchunker.com, lists over 25 team members representing areas of science, agriculture, engineering, fabrication, construction, weather forecasting, ballistics, radar, thermal imaging, and many other disciplines. Team captain and founder is Brian Labrie of Merrimack. Hillsborough County. UNH Cooperative Extension Agricultural Field Specialist George Hamilton is the team "pumpkin specialist" and horticulturist. Hamilton is also part of a second highly competitive New Hampshire team known as Yankee Siege, captained by Steve Seigars of Yankee Farmer in Greenfield.
Look for several pumpkin-launching and machine display events in the state this fall. New Hampshire Motor Speedway hosts a static display of the weaponry on Sunday, September 27, and the long-distance shooting contest on Saturday and Sunday, October 24-25. For more info call (603) 783-4931 or visit www.extremechunkin.com.
Teams will take aim at a target at the Trombly Gardens Harvest Festival, Milford on Saturday, October 11 from 11:00 am – 3:00 pm. For more information visit http://tromblygardens.ipage.com/ or call 603-673-0647.
Target shooting involves hurling pumpkins at 55-gallon barrels or big hay bales–or destroying old cars, vans, campers, trailers or even boats. Hamilton reports that the state's punkin chunkin teams and individuals continue to lead with inventiveness, technical skills and teamwork. Steve Seigars, who gained fame for his Yankee Siege trebuchet, is currently building a new cannon.
All pumpkins fired must remain intact until they impact the ground to obtain an official measurement, Hamilton explains. Pumpkins must weigh 8-10 pounds for the longest distance event. The only approved fruit varieties are La Estrella, Sugar Pumpkin, White Lumina and Jarrahdale. Others may be submitted to the International Chunkin Coalition agriculture chair George Hamilton for consideration and evaluation for possible approval.
Farms growing ammunition for the American Chunker and Yankee Siege Teams include: Apple Hill Farm, Concord; Edgewater Farm, Plainfield; J & F Farms, Derry; Lavoie Farm, Hollis; Lull Farms, Hollis; Marini Farm, Ipswich, Mass.; Sawyer Farm, Jaffrey; (Rachel Sawyer) Trombly Gardens, Milford; Wilson Farm, Litchfield; Yankee Farmer, Greenfield.
Lorraine Merrill, Commissioner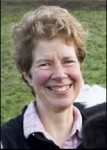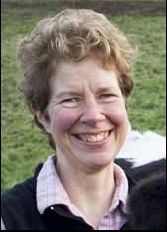 Department of Agriculture, Markets, & Food
(This column is excerpted from the Weekly Market Bulletin, Sept. 23, 2015)
SUBSCRIBE TO THE ENTIRE WEEKLY MARKET BULLETIN:
The NH Department of Agriculture, Markets & Food Division of Agricultural Development compiles market information and publishes the Weekly Market Bulletin for the agriculture community. The Bulletin is the department's 'publication of record' and includes appropriate industry notices, announcements, seasonal information and market survey data. Subscribers may advertise in the popular agricultural classified advertising at no charge. One-year subscriptions are $28 for delivery by U.S. Postal Service, or $22 for delivery by secure internet. Sign up for the Weekly Market Bulletin by calling the office at 271-2505 and providing a credit card for payment; or visit the office at 25 Capitol St., Concord; or mail in your request with a check. Be sure to provide your address, phone number, and if you are requesting an online subscription, an email address.