Home » From the Commissioner
Energy-Saving Maple System, Pre-Vet High Achievers at UNH
New Hampshire Department of Agriculture, Markets & Food (June 24, 2013)
On a recent site visit in GraftonCounty, USDA Natural Resources Conservation Service (NRCS) State Conservation Engineer Jade Nield, State Conservationist Rick Ellsmore and Earth Team Volunteer Tom Cappetta stopped by Maple Leaf Farm in Lyme to visit with sugarmaker Rich Menge. Menge showed them how his newly installed Reverse Osmosis (RO) System saved him energy and time making syrup from the 1,500 sugar maples he tapped this sugaring season. His 2 post H20 Innovation brand system was funded through a cost-share agreement with the NRCS Environmental Quality Incentive Program (EQIP). Menge processed 14-21 gallons of syrup per hour thanks to the RO concentrating the sugar content of the sap from 2% to 14-20% when combined with a Steam Away Hood above his evaporator, also cost-shared by NRCS.
Menge realized energy savings of 0.6 gallons of oil per gallon of syrup produced—which really adds up over the total 783 gallons of certified organic syrup he made this season. To top it all off, Menge says he was in bed every night in time to keep his day job—he literally did not have to burn any midnight oil. NRCS works with local conservation districts and other partners to serve farmers and landowners throughout the state. For more information on practices to help with forest management and maple operations, visit www.nrcs.usda.gov/wps/portal/nrcs/site/nh/home/ and contact your local NRCS office.
…..
UNH COLSA Dean Jon Wraith is rightfully proud of the university's Pre-Veterinary Medicine Program (www.prevet.unh.edu). Students enrolled in the program choose from a number of majors, but receive specific academic advising and career counseling, and take all the rigorous courses required for admission to veterinary schools. The veterinary faculty of the NH Veterinary Diagnostic Laboratory (NHVDL) serve as advisors, and also teach classes. But the opportunities for hands-on experiential learning through the year-long CREAM class, where students manage the teaching herd at the Fairchild Dairy Center, and work in the NHVDL or at the UNH dairy and equine farms also help set the UNH program apart.
UNH pre-vet students consistently excel when it comes to admissions to veterinary schools, which are famous for selectivity. Vet school acceptance rates generally run less than 50% (reportedly ranging from 6-40%), but UNH grads have an exceptional record, averaging in the 60-70% range. But Dean Wraith reports that 100% of the 2013 crop of UNH first-time applicants were accepted at one or more veterinary schools. This includes all 10 Class of 2013 pre-vet graduates who applied to vet schools this year, plus three recent pre-vet grads also applying for the first time this year. Schools that accepted UNH grads include University of Illinois, University of Pennsylvania, Cornell, Washington State University, Tufts, St. George'sUniversity, RossUniversity and University of Prince Edward Island.
…..
The lawyer for neighbors of Dunbarton farmer Tom Giovagnoli canceled their request for a hearing by the town's zoning board of adjustment scheduled for last week. They had appealed the planning board's decision to proceed with site plan review of Giovagnoli's proposal to build a chicken house for 20,000 Pete & Gerry's organic laying hens. The neighbors' attorney said he believes the issues can be resolved at a future planning board meeting. In his letter to the ZBA, he said his understanding of the facts had changed.
The Concord Monitor reported that in a May 31 letter to the zoning board, planning board counsel Laura Spector-Morgan wrote that scale is irrelevant when determining whether an operation is agricultural under the town's zoning ordinance. "The ordinance does not distinguish between small and large agricultural uses, nor does it distinguish between commercial and noncommercial agricultural uses," wrote the planning board's attorney. "It permits all . . . agricultural uses, including that proposed by Mr. Giovagnoli."
Lorraine Merrill, Commissioner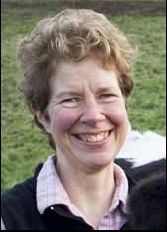 (reprinted from the Weekly Market Bulletin, June 19,  2013)
SUBSCRIPTION NOTE:
The NH Department of Agriculture, Markets & Food Division of Agricultural Development compiles market information and publishes the Weekly Market Bulletin for the agriculture community. The Bulletin is the department's 'publication of record' and includes appropriate industry notices, announcements, seasonal information and market survey data. Subscribers may advertise in the popular agricultural classified advertising at no charge. One-year subscriptions are $28 for delivery by U.S. Postal Service, or $22 for delivery by secure internet. Sign up for the Weekly Market Bulletin by calling the office at 271-2505 and providing a credit card for payment; or visit the office at 25 Capitol St., Concord; or mail in your request with a check. Be sure to provide your address, phone number, and if you are requesting an online subscription, an email address.