Home » From the Commissioner
End of the John Deere Era at R.N. Johnson
New Hampshire Department of Agriculture, Markets & Food (January 21, 2013)
We have heard from many in the farming community who were distressed to learn that John Deere had pulled its dealership from R.N. Johnson, Inc. of Walpole. One farmer sent the clipping from the Union Leader with a note, "This is not right."
Alan Johnson, who runs the business started by his grandfather in 1929, says the cancellation of their Deere contract is a "sad end" to a long chapter in the history of R.N. Johnson, believed to have been one of the oldest John Deere dealers in the world. "While losing John Deere was hard," Johnson wrote in an email, "the most difficult result was having to lay off six of our 20 employees in an effort to immediately downsize. We have not had a layoff in our 84-year history and we pray for the six families affected by this unfortunate turn of events."
However, Johnson wants people to know that R.N. Johnson, Inc. will continue to operate with their other lines, including Kuhn, Ariens, Echo and Stihl, and are in the process of bringing on a new tractor line. "We will continue to serve our many loyal John Deere customers with parts and service, just as we have for years."
Johnson reports he has been fighting to prevent the loss of the John Deere contract for close to a decade. "It has been John Deere's corporate philosophy and mission to eliminate all small, single-location dealers nationwide," he wrote. "We are just the latest casualty."
A spokesman for John Deere says there is no corporate philosophy or mission to eliminate single-store dealers—but that there is a marked trend of fewer single-location dealers each year, similar to trends in other types of businesses.
Johnson says his family's company will maintain their focus on serving the agricultural community. R.N. Johnson has been a mainstay of the NH ROPS Rebate Program, hosting outreach events, contributing money and expertise—as has John Deere. The dealership has gone the extra mile to help customers from all over obtain rollbar retrofit kits for any kind of tractor, selling them at dealer cost. This not only helps customers, it also helps stretch ROPS Program fund dollars.
Speaking of the NH ROPS Rebate Program—funds are currently available, and winter is a great time to get the work done. The rebate covers 70% of the cost of parts and installation, up to $765. Visit http://ropsr4u.com/nh  for information, or contact Barbara Bayes at (877) 767-7748 or (607) 547-6023 x231 or email bbayes@nycamh.com.
* * * * * *
The National Agricultural Statistics Service 2012 Census of Agriculture forms were mailed in late December, and farmers are asked to respond by mail or online by February 4, 2013. Participation by every farmer and rancher, regardless of size or type of operation, is vitally important. By responding to the Census, producers help themselves, their communities and all of U.S. agriculture, by demonstrating that agriculture does count.
Any farmers, new or established, who did not receive a questionnaire in the mail should provide their contact information at https://www.agcounts.usda.gov/cgi-bin/counts and NASS will send them a questionnaire, advises New England NASS Director Gary Keough. They will have until March 31 to sign up.
NASS will release the 2012 Ag Census data beginning in February 2014. Detailed reports will be published for all counties, states and the nation. It was from the last Ag Census of 2007 that we learned New Hampshire ranked #1 nation for percentage of farms reporting direct to consumer sales; #3 for percentage of sales from direct marketing; #1 for percentage of ag sales from organic products; and #2 for percentage of farmers who are women. Hillsborough and Rockingham counties ranked #37 and #38 among all U.S. counties for total direct to consumer sales. Participation in the Ag Census is essential to get an accurate picture of New Hampshire agriculture.
Lorraine Merrill, Commissioner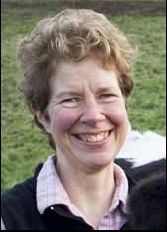 (reprinted from the Weekly Market Bulletin, Jan.15,  2013)
SUBSCRIPTION NOTE:
The NH Department of Agriculture, Markets & Food Division of Agricultural Development compiles market information and publishes the Weekly Market Bulletin for the agriculture community. The Bulletin is the department's 'publication of record' and includes appropriate industry notices, announcements, seasonal information and market survey data. Subscribers may advertise in the popular agricultural classified advertising at no charge. One-year subscriptions are $28 for delivery by U.S. Postal Service, or $22 for delivery by secure internet. Sign up for the Weekly Market Bulletin by calling the office at 271-2505 and providing a credit card for payment; or visit the office at 25 Capitol St., Concord; or mail in your request with a check. Be sure to provide your address, phone number, and if you are requesting an online subscription, an email address.