Home » From the Commissioner
Emerald Ash Borer Updates
New Hampshire Department of Agriculture, Markets & Food (May 12, 2013)
The comment period on the emergency quarantine issued by the department in response to the detection of emerald ash borer (EAB) in Concord ends May 8. Comments and suggestions received from the public are being considered, and State Entomologist Piera Siegert expects that some modifications will be made to provisions of the quarantine. The decision and announcement will likely be made by the end of this week or early next week. In any event, the quarantine will continue in force uninterrupted. EAB is a federally regulated pest. The two year-old quarantine on bringing firewood into the state continues in effect to prevent further introductions of EAB as well as to prevent Asian longhorn beetle from being brought into the state.
The delimitation survey to determine how far the EAB infestation has spread continues in a methodical manner, surveying and sampling ash trees from every square of a 64-block grid overlaid on a four square-mile area around the infested tree. Each block represents 40 acres. Ash trees are being inspected within each block, consisting of visual tree examinations and tree sampling. At least two ash trees are being cut, or large branches pruned from two trees in every block. Samples are taken to warehouse space loaned by the NH Department of Transportation where they are painstakingly stripped of bark, layer by layer, to inspect for signs of EAB activity.
The survey is coordinated by the Department of Resources and Economic Development Division of Forests and Lands. State Forester Brad Simpkins reports that so far EAB has been found in five percent of sampled trees, all within the Merrimack River corridor, ranging up to three miles north and three miles south of the site of first detection. The southern end of the range is in the town of Bow. State Entomologist Siegert notes that this is a typical pattern for EAB. The hope is that this was a relatively early detection of EAB, and that it is contained within this localized area. However, surveys continue, and reports of suspicious trees or insects are invited at the website www.nhbugs.org. 
Field Trips Planned to View Infested Trees
Kyle Lombard, Forest Health Specialist with the N.H. Division of Forests and Lands, is hosting two field trips to look at signs and symptoms of infested trees in Concord. Highlights include infested trees, D-shaped exit holes, serpentine galleries, the "blonding" effect created by woodpeckers stripping bark to get at the larvae, and perhaps even adults emerging from the rearing station. The field trips will be mostly outdoors, but will start at the emerald ash borer staging station at the old NH DOT warehouse at 11 Stickney Ave., across the road from the Concord Coach Lines bus station. The trips will be held Tuesday, May 21 from 10:00 to noon and Wednesday, May 22 from 10:00 to noon. To register send an email to debra.anderson@unh.edu and indicate which day you will attend. Space is limited and attendees will need to car pool with each other from site to site.
Northeast Dairy Summary Released
Farm Credit East recently released its report on the Northeast dairy farming business for 2012. The annual Northeast Dairy Farm Business Summary analyzes financial data provided by more than 500 farms in the region served by Farm Credit East, Yankee Farm Credit and Maine Farm Credit. Participating farms tend to be larger than average for the region, and enrolled in Farm Credit financial management programs. This year's report showed profitability declined 48 percent in 2012. Much of that decline was due to higher costs, including increases of 12 percent in feed costs per cow, 5 percent for labor, and 25 percent for fertilizer and seed.  Production per cow was up 1.3 percent, to an average 23,552 pounds per cow for participating farms.
 Lorraine Merrill, Commissioner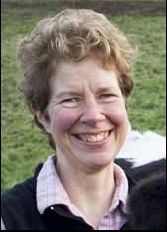 (reprinted from the Weekly Market Bulletin, May 8, 2013)
SUBSCRIPTION NOTE:
The NH Department of Agriculture, Markets & Food Division of Agricultural Development compiles market information and publishes the Weekly Market Bulletin for the agriculture community. The Bulletin is the department's 'publication of record' and includes appropriate industry notices, announcements, seasonal information and market survey data. Subscribers may advertise in the popular agricultural classified advertising at no charge. One-year subscriptions are $28 for delivery by U.S. Postal Service, or $22 for delivery by secure internet. Sign up for the Weekly Market Bulletin by calling the office at 271-2505 and providing a credit card for payment; or visit the office at 25 Capitol St., Concord; or mail in your request with a check. Be sure to provide your address, phone number, and if you are requesting an online subscription, an email address.