Home » From the Commissioner
Emerald Ash Borer Found in Concord
New Hampshire Department of Agriculture, Markets & Food (April 15, 2013)
A sharp-eyed citizen noticed a tell-tale pattern of flaking bark from woodpecker activity in the crown of an ash tree while driving down I-93 in Concord. Suspecting emerald ash borer, an inter-agency team from the Division of Plant Industry and the Department of Resources and Economic Development (DRED) Division of Forests and Lands and U.S. Forest Service examined limb material taken from the tree. Samples of larval stages of the insect were sent to the USDA Animal and Plant Health Inspection Service (APHIS), and subsequently officially identified and confirmed.
The positive identification is the first for New Hampshire, and the easternmost detection in North America. EAB, an Asian import considered the most destructive forest pest on the continent, has now spread to 19 states and two Canadian provinces. The Concord EAB detection has gained considerable attention in the media, and a record 9,000 viewings of the department Facebook page over the weekend after the announcement.
With EAB on our doorstep in Berkshire County, Massachusetts, as well as in Connecticut and eastern New York, we have expected to find it sooner or later. In 2011 New Hampshire implemented a firewood quarantine on transporting firewood from out of state, to help prevent the arrival of both Asian longhorn beetle and EAB. That firewood quarantine remains in effect.
All the state and federal agencies listed above, along with UNH Cooperative Extension, have prepared for this eventuality with plans to assess the extent of an infestation, and to take appropriate regulatory and management action. State Entomologist Piera Siegert notes that EAB is commonly transported in ash products like firewood, nursery stock, and other wood products. She explains that the regulatory goal is to stop human-assisted spread of emerald ash borer, while affecting as few stakeholders as possible, and buying time for discovery and development of better tools for managing this pest.
See the article on the site www.newhampshirefarms.net (Farm and Food Buzz) about the emergency quarantine of all ash products and hardwood firewood now in effect for MerrimackCounty. Learn more, and submit photos or reports of suspected EAB signs or activity at www.nhbugs.org. 
Ash trees make up about six percent of our northern hardwood forests, and are often found in greater density along rivers. Each species that makes up our mixed forests contributes to the forest ecosystem as a whole, supporting diverse biological communities of insects, birds and other plants and animals. Those who don't recognize what an ash tree looks like will start to notice them when the trees start dying.
Ash is also a popular landscape tree. Ash trees were planted in many cities and towns to replace the stately elms lost in the 1950s and 1960s to Dutch elm disease. Ash has also been planted extensively in the landscapes of housing and commercial developments over the past 30 years. Municipalities across the state should begin to assess their forest and landscapes for their risk from emerald ash borer. Management efforts are geared to slowing the spread and progression of this insect which kills healthy trees within three to five years.
…..
On a different pest management front, New Hampshire farmers have a new option to protect newly planted corn seed and seedlings from bird depredation. Two years ago we ran an announcement seeking information from farmers who suffered bird damage to field corn or sweet corn plantings. Thanks to the response from farmers and cooperation from USDA APHIS/Wildlife Services, Bob Bruleigh and other Division of Pesticide Control staff have secured registration of the anthraquinone product (sold under the trade name Avipel) for use on corn seed in this state. This product—available with a general permit—is a repellant which discourages birds from eating seed and seedlings. It does not harm birds.
Lorraine Merrill, Commissioner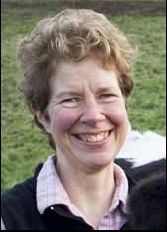 (reprinted from the Weekly Market Bulletin, April 10, 2013)
SUBSCRIPTION NOTE:
The NH Department of Agriculture, Markets & Food Division of Agricultural Development compiles market information and publishes the Weekly Market Bulletin for the agriculture community. The Bulletin is the department's 'publication of record' and includes appropriate industry notices, announcements, seasonal information and market survey data. Subscribers may advertise in the popular agricultural classified advertising at no charge. One-year subscriptions are $28 for delivery by U.S. Postal Service, or $22 for delivery by secure internet. Sign up for the Weekly Market Bulletin by calling the office at 271-2505 and providing a credit card for payment; or visit the office at 25 Capitol St., Concord; or mail in your request with a check. Be sure to provide your address, phone number, and if you are requesting an online subscription, an email address.