Home » From the Commissioner
Emerald Ash Borer Awareness Week
New Hampshire Department of Agriculture, Markets & Food (May 24, 2013)
Recognizing the threat emerald ash borer poses to the trees and forests of New Hampshire, Governor Maggie Hassan has issued a proclamation declaring the week of May 19-25, 2013 Emerald Ash Borer Awareness Week. The governor urges all citizens to learn more about emerald ash borer (EAB), and to take the necessary steps to prevent its spread. She asks that people make a commitment to using either certified heat-treated or locally produced firewood–buy it where you burn it. Identify ash trees on their property, inspect them for signs of emerald ash borer, and report any suspicious ash trees and insects to state plant regulatory officials at www.nhbugs.org or 800-444-8978.
The only good thing about the discovery of EAB in the state is that a lot more people are paying attention and taking an interest in trees and insects. The public is invited to the UNH Community Tree Farm Field Dayhttp://extension.unh.edu/articles/Community-Tree-Farm-Field-Day-Set-June-1-Durham,from 9:00 a.m.-3:45 p.m. in the UNH woodlands in Durham. Tours include a three-acre tract managed as an insectary to raise natural predators of the invasive hemlock woolly adelgid (HWA). If successful, this project will provide beetles for distribution throughout the region to help control HWA..
Participants have the option joining a long tour to the insectary and cottontail habitat sites or short tours to the bedding woodlot and buckthorn sites. After lunch at UNH Holloway Commons, participants will take a guided tour through College Woods.tours featuring various research projects.  Details and registration information can be found at   http://bit.ly/13YNvGl.           
Last fall the New Hampshire Tree Farm Committee recognized UNH Woodlands for outstanding stewardship with its Community Tree Farm Award. Committee chair Andy Fast said, "The stewardship on UNH Woodlands' property is a great example for other community forests and a wonderful resource for the public." The Community Tree Farm Award goes to an outstanding tree farm owned by a town, school, or other organization. 
UNH woodlands comprise 3,800 acres of working forests, with almost half of its acreage located in Durham. Nearly half is in CarrollCounty, and the rest in several other properties scattered across the state. Every year there are on average 5,000 educational visits to the woodlands, public outreach activities, and research in a number of areas including the growth and health of white pine trees, climate impacts on forest ecosystems, and regional air quality monitoring. Students in both the four-year and two-year forestry degree programs use the lands extensively, as do many other courses within and outside the college. Learn more about UNH woodlands at http://colsa.unh.edu/woodlands.
Another note comes from the university's Healthy UNH program, committed "to making UNH the healthiest campus community in the country by 2020." Here are the first three tips Healthy UNH offers for Employee Health and Fitness Month:
Take your meeting on-the-go. Rather than sitting in a conference room or meeting for coffee, go for a walk or run. Keep a spare pair of sneakers at your work station and you will always be prepared
Stop to smell the flowers. Take a break from your computer screen and de-stress with a short break outside. The UNH Tree Walk Podcast can help you learn to appreciate the great outdoors.
Eat locally. The Durham Farmers Market opens June 3.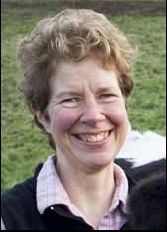 Lorraine Merrill, Commissioner                                                                        
(reprinted from the Weekly Market Bulletin, May 22, 2013)
SUBSCRIPTION NOTE:
The NH Department of Agriculture, Markets & Food Division of Agricultural Development compiles market information and publishes the Weekly Market Bulletin for the agriculture community. The Bulletin is the department's 'publication of record' and includes appropriate industry notices, announcements, seasonal information and market survey data. Subscribers may advertise in the popular agricultural classified advertising at no charge. One-year subscriptions are $28 for delivery by U.S. Postal Service, or $22 for delivery by secure internet. Sign up for the Weekly Market Bulletin by calling the office at 271-2505 and providing a credit card for payment; or visit the office at 25 Capitol St., Concord; or mail in your request with a check. Be sure to provide your address, phone number, and if you are requesting an online subscription, an email address.