Home » From the Commissioner
Eggs Are a Growth Industry for Pete & Gerry's
New Hampshire Department of Agriculture, Markets & Food (January 8, 2012)
Since the Laflamme and Stanton family reinvented their fourth-generation poultry operation as Pete & Gerry's Organic Eggs in 1995, the business has grown by 20% or more every year except one. Jesse Laflamme wanted to come back to the farm after college, but he knew they needed a different business plan—and their timing was perfect. Their non-organic line, Nellie's Nest cage-free eggs, has also grown like gang-busters.
On December 20 the new processing plant under construction at the farm in Monroe burned to the foundation. Fortunately, the new processing equipment was not yet in the structure, and no people or birds were hurt. Production and processing were not interrupted, as local fire crews succeeded in keeping the fire from spreading to the office area, existing plant and barns.
Construction was set back several months, reports Karl Johnson, marketing director for the farm. With sales projected to grow at least another 25% this year, they will be scrambling to process all the eggs in the existing facility. Two new barns were added in 2011, and Jesse Laflamme says instead of expanding into a huge farm, they want to spread the growth among other family farms around the region. Pete & Gerry's has contracted production with farms in several states, and expects to need half a dozen more contract producers each year for the foreseeable future.
Last year Phil and Brian Ward, also of Monroe and cousins of the Laflammes, made the decision to sell their dairy herd and convert their cow barn to cage-free housing for 12,700 Pete & Gerry's layers.  The Laflammes see a contract hen house as an option for diversifying a dairy or other farming operation.
* * * * * *
            Each year NH Agriculture in the Classroom and NH Farm Bureau Young Farmers team up with other groups and individuals to bring scientifically accurate books about agriculture to school classrooms and libraries around the state. Each book choice serves as a vehicle for teaching about food, fiber and stewardship of natural resources. The 2012 Ag Literacy Program will celebrate National Agriculture Day on March 8 with visits to read and present this year's book, Charlie Needs a Cloak, written and illustrated by New Hampshire's own Tomie dePaola.  The story introduces readers to a shepherd named Charlie, and the steps of raising and using wool, as he harvests and processes wool from his sheep to make himself a new cloak.
Educators who would like an Ag Literacy visit to their school to read the book and demonstrate about wool production should contact Ruth Smith at Ag in the Classroom at 603-224-1934 or nhaitc@nhfarmbureau.org. AITC and the Young Farmers also welcome volunteers from the ag community who would like to read the book and/or share their sheep and wool knowledge with students in a local school.  Book donations are also welcome, as a copy of the selected book is presented as a gift to each participating school's library. The program launches on March 8, but visits can be scheduled at participants' convenience throughout the spring. Call the NH Farm Bureau office at 603-224-1934 to get connected with the effort in your county.
Next time you stop by the Concord Co-op on 24 South Main Street or Kearsarge Cooperative Grocer at 52 Newport Road in New London (The Co-op), be sure to bring a reusable shopping bag. At their annual meeting in October, members selected NH Agriculture in the Classroom as one of 12 monthly community partners for 2012, a program that highlights and supports charitable organizations.  Co-op members vote each year to make financial contributions to selected organizations on behalf of all members. The Co-op donates five cents every time a customer uses a reusable shopping bag at the checkout, and accepts additional donations from customers. All January contributions will go to NHAITC.
Lorraine Merrill, Commissioner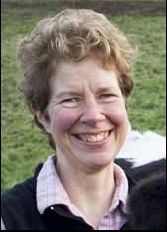 (reprinted from Weekly Market Bulletin, Jan. 4, 2012)
SUBSCRIPTION NOTE:
The NH Department of Agriculture, Markets & Food Division of Agricultural Development compiles market information and publishes the Weekly Market Bulletin for the agriculture community. The Bulletin is the department's 'publication of record' and includes appropriate industry notices, announcements, seasonal information and market survey data. Subscribers may advertise in the popular agricultural classified advertising at no charge. One-year subscriptions are $28 for delivery by U.S. Postal Service, or $22 for delivery by secure internet. Sign up for the Weekly Market Bulletin by calling the office at 271-2505 and providing a credit card for payment; or visit the office at 25 Capitol St., Concord; or mail in your request with a check. Be sure to provide your address, phone number, and if you are requesting an online subscription, an email address.