Home » From the Commissioner
Discovering the Economic Development in Farming
New Hampshire Department of Agriculture, Markets & Food (March 29, 2012)
Regional and local efforts to strengthen the food and farming economy are cropping up in more areas of our state. At a dinner program at the Blue Moon Evolution restaurant in Exeter last week, an enthusiastic audience of farmers, local foodies, and advocates for buying-local and preserving farmland came to hear Pete Johnson of Pete's Greens describe how he built a thriving year-round certified-organic vegetable farm in the Northeast Kingdom of Vermont. The Middlebury College graduate says helping in his family's home garden since the age of three set him on this career path. Johnson has grown his enterprise to serve numerous marketing channels—a 200-household CSA, large farmstand, farmers markets and numerous restaurant and food store wholesale accounts. His farm also raises and sells pastured meats. The many audience questions demonstrated that more people are seeing agricultural growth and prosperity bringing economic and cultural benefits to their communities.
Encouraging and supporting younger generations of new farmers and other agricultural professions is getting a lot more attention. One example is NOFA-NH's participation in a major regional grant, called 'Cultivating the Next Crop of Organic Farmers,' from USDA's National Institute of Food and Agriculture. The project involves seven Northeast state organic and sustainable farming organizations in efforts to support the next cadre of beginning farmers. Funds will be used to increase mentoring, apprenticeship, and shared learning opportunities for organic and sustainable beginning farmers.
NOFA-NH has hired Ray Conner of Pittsfield, an aspiring young farmer herself, as Beginner Farmer Program director. Conner says this grant will help NOFA-NH to support new and beginning organic farmers (up to 10 years of experience) in all stages, from apprenticeships to mentoring and help with business and whole-farm planning. Each participating state organization will develop "a diverse, supportive, and cohesive apprenticeship program" and resources for beginning farmers, and implement a pilot journeyperson program for beginning farmers in the start-up and re-strategizing phases. The first two journeypersons will be selected this week from a pool of 12 applicants. Formal mentoring programs will train farmer mentors to help support new farmers who have begun farming independently. On-farm workshops, winter conferences, web-based apprenticeship and mentoring matchmaking tools, and webinars will round out the comprehensive shared-learning opportunities planned for beginning farmers.
* * * * * *
            Last week's summery weather brought out a variety of reactions. Non-farming folks seemed to just plain enjoy the sunshine and warm temperatures. Hampton Beach drew crowds in the thousands—numbers normally only attracted in the high summer season. Dairy farmers were exuberantly spreading manure, grateful for the early start on field work and emptying manure storages.
Maple producers might be described as cranky, as the heat wave brought a swift end to what had been a pretty good sap flow. Budding branches on maple trees signaled the end of this year's season—even ahead of Maple Weekend. The NH Maple Producers posted this caveat on their website promoting the annual event, which was held at over 100 sugar houses around the state: We cannot guarantee that there will be any sap boiling or sugar on snow this year as this season is running about 20-25 degrees warmer than the average temperatures in March. However, plenty of visitors turned out, and a good supply of new-crop maple syrup and other maple products were available for purchase.
But no farmers are as nervous about this abnormally warm March weather as growers of apples and other fruits. Late last week our own peach trees were already sporting rosy pink buds trying to open. So here's hoping the cold night temperatures forecast for this week are milder than predicted.
Lorraine Merrill, Commissioner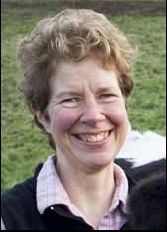 (reprinted from Weekly Market Bulletin, March 28,  2012)
SUBSCRIPTION NOTE:
The NH Department of Agriculture, Markets & Food Division of Agricultural Development compiles market information and publishes the Weekly Market Bulletin for the agriculture community. The Bulletin is the department's 'publication of record' and includes appropriate industry notices, announcements, seasonal information and market survey data. Subscribers may advertise in the popular agricultural classified advertising at no charge. One-year subscriptions are $28 for delivery by U.S. Postal Service, or $22 for delivery by secure internet. Sign up for the Weekly Market Bulletin by calling the office at 271-2505 and providing a credit card for payment; or visit the office at 25 Capitol St., Concord; or mail in your request with a check. Be sure to provide your address, phone number, and if you are requesting an online subscription, an email address.