Home » From the Commissioner
Dairy Markets Looking Up
New Hampshire Department of Agriculture, Markets & Food (January 24, 2014)
For dairy farmers, 2014 is off to a promising start. There are two sides to the equation for dairy profitability: milk prices and feed costs. Dairy farmers are seeing improvement on both.
In recent years grain farmers have prospered with record-high prices, which have caused financial hardship across the livestock and poultry sectors of agriculture. The bumper crops harvested in 2013, along with slowing of demand for ethanol from corn, have finally begun to ease grain prices. The full decrease in corn commodity prices (as much as 50%) has not yet been reflected in grain prices for New England farmers, but prices are somewhat lower. Soybeans have seen much less of a price decline, but are not quite as high as they were. Milk and beef prices are strong going into 2014. High beef prices are good for dairy farmers as well, when cull cows are marketed.
Even here in New Hampshire, global market demands and trends strongly affect farm prices. Economic growth in Asia, Latin America and Africa has dramatically increased demand for protein foods like meats and dairy products. Growing global demand for dairy has dramatically affected the U.S. dairy industry. Exports used to account for a tiny portion of American milk production, but in 2013 more than 15% of milk produced in the U.S. went to exported products. Final numbers won't be available until February, but the United States set a dairy export record in 2013, expected to total $6.7 billion.
Rabobank's global dairy strategist has told industry leaders that the global shortage of dairy products is expected to continue, driving continued growth for U.S. exports in 2014. Rabobank also sees the U.S. as well positioned to take advantage of these markets. U.S. dairy cooperatives and other processors continue to produce more products to specifications in high demand overseas, including specialized milk powders and whey products, milk protein concentrate and ultra-high temperature, shelf-stable milk.
Domestic demand also has some strong trends, despite the continuing decline in per capita fluid milk consumption. Yogurt—especially Greek-style yogurt—accounts for a larger share of total milk production in the U.S., yet is still way below European consumption levels.
New Nutrition Business, consultants to the food and beverage industry, has identified "dairy's rebirth as a natural whole food" as one of 10 key trends for 2014. "For 30 years health professionals have attempted to demonize dairy on the grounds of alleged harm from its saturated fat content—producing consumer obsession with low-fat dairy products in some countries, such as the U.S.," the report said. "But the dietary recommendations that told people to limit consumption of dairy foods and only consume low-fat dairy may have had their foundations on inadequate science. A rising tide of significant studies is challenging the basis for this advice."
The rebound of butter in this country is an example.  U.S. butter consumption has risen gradually over the past decade. Per capita butter consumption reached 5.6 pounds in 2012, up 2.6 percent from 2011 and the highest level since 1975, according to USDA data. Meanwhile, consumption of margarine fell 56 percent from 8.2 pounds in 2000 to 3.6 pounds in 2010.
The November 25 Daily Dairy Report led with, "Margarine's Demise Good for Butter." After all the preaching about butter being bad because of the saturated fat content, even the FDA has now recognized that transfats—in those hydrogenated vegetable oils used to make margarine are the real culprit. The FDA is now considering an outright transfat ban.
Chefs and home cooks alike are bringing back butter, with the help of media like the popular Food Network. The rebunding appreciation for real dairy products can also be seen in the great enthusiasm for Granite State Dairy Promotion's annual Macaroni & Cheese Bake-Off.
Lorraine Merrill, Commissioner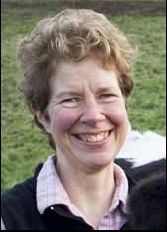 Department of Agriculture, Markets, & Food
 (This column is excerpted from the Weekly Market Bulletin, January, 22, 2014)
SUBSCRIBE TO THE ENTIRE WEEKLY MARKET BULLETIN:
The NH Department of Agriculture, Markets & Food Division of Agricultural Development compiles market information and publishes the Weekly Market Bulletin for the agriculture community. The Bulletin is the department's 'publication of record' and includes appropriate industry notices, announcements, seasonal information and market survey data. Subscribers may advertise in the popular agricultural classified advertising at no charge. One-year subscriptions are $28 for delivery by U.S. Postal Service, or $22 for delivery by secure internet. Sign up for the Weekly Market Bulletin by calling the office at 271-2505 and providing a credit card for payment; or visit the office at 25 Capitol St., Concord; or mail in your request with a check. Be sure to provide your address, phone number, and if you are requesting an online subscription, an email address.