Home » From the Commissioner
CSAs Connect Farmers and Customers
New Hampshire Department of Agriculture, Markets & Food (November 20, 2014)
Twenty-eight years ago the founders of Temple-Wilton Community Farm–Trauger Groh, Lincoln Geiger and Anthony Graham—saw promise and potential in an idea pioneered in Japan and Europe. The trio of biodynamic farmers helped to sow the seeds and shape the future of the innovative marketing and community relationship strategy known as Community Supported Agriculture (CSA). TWC Farm was one of the first two CSA farms in the United States. With the slogan "Growing Food in Community Since 1986," TWC Farm in Wilton is the oldest continuously operating CSA farm in the country today. This Sunday, Peterborough Grange will recognize the farmers and original TWC Farm members with a celebration of the CSA movement at 2:30 pm at the Monadnock Center for History and Culture on Grove Street in Peterborough.
From those first two CSAs founded in 1986, the number of farms across the country selling fresh produce and other products through CSA arrangements had grown by 2012 to 12,617. The 2012 Ag Census found 173 farms in New Hampshire used CSA as a marketing strategy. That's five percent of farms, 6th highest by percentage in the country. All 10 counties have CSA farms, with Merrimack, Rockingham and Cheshire ranking in the top 100 counties nationally for numbers of CSAs.
Fishing families have adopted the model to create Community Supported Fisheries. NH Community Seafood members pick up fresh-catch shares at farm markets and other locations as far inland as Nashua, Warner and Plymouth.
In a basic CSA arrangement, a
 farmer delivers food to subscribers or members who purchase shares in that season's products. This gives producers cash at the start of the season and a market they can plan on for their products. CSA members receive fresh, locally produced food and gain connections with the farm and its farmers.
But that's just where this marketing concept begins. At the recent UNH Cooperative Extension direct marketing conference held in Concord, CSAs came up again and again, both in speaker presentations and audience discussion. One farmer confessed he did not understand why people would pay in advance for their fruit and vegetable purchases—but that he and his wife started their CSA program because customers kept asking. Farmers invariably apply creativity and ingenuity to devise CSA arrangements that meet the needs and opportunities of their farms, their situations, and their customers.
Jenny Wooster and husband Bruce bought their Picadilly Farm in rural Winchester eight years ago, after working on farms in Eastern Massachusetts. They market all their produce through CSA arrangements, with local member pick-up and PYO gardens at the farm. But they also tap into their connections with CSA share deliveries to the more populous Greater Boston area. They are also part of a cooperative winter CSA serving eastern Massachusetts.
Six organic farms have operated  Local Harvest CSA, a large cooperative CSA delivering to sites in Concord, for more than a decade. A number of New Hampshire farms offer multiple CSA options for different seasons, different household sizes and different product lines–including meat, poultry and dairy products. Many farms utilize CSAs in conjunction with other marketing strategies, such as farm stands or stores, farmers markets, and sales to restaurants, institutions and stores.
Temple-Wilton Community Farm, the farm that started it all here in New Hampshire, remains faithful to its founding philosophy. Members are asked to pay according to the their ability toward the farm budget of expenses, and to take shares of unprocessed vegetables and milk according to their needs. Processed foods (yogurt, cheese, meat, bread, etc.) and eggs, are sold in the farm store at prices set to cover the processing costs.
Lorraine Merrill, Commissioner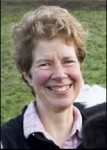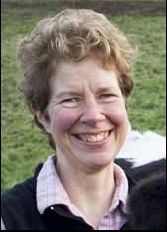 Department of Agriculture, Markets, & Food
(This column is excerpted from the Weekly Market Bulletin, November 19, 2014 )
SUBSCRIBE TO THE ENTIRE WEEKLY MARKET BULLETIN:
The NH Department of Agriculture, Markets & Food Division of Agricultural Development compiles market information and publishes the Weekly Market Bulletin for the agriculture community. The Bulletin is the department's 'publication of record' and includes appropriate industry notices, announcements, seasonal information and market survey data. Subscribers may advertise in the popular agricultural classified advertising at no charge. One-year subscriptions are $28 for delivery by U.S. Postal Service, or $22 for delivery by secure internet. Sign up for the Weekly Market Bulletin by calling the office at 271-2505 and providing a credit card for payment; or visit the office at 25 Capitol St., Concord; or mail in your request with a check. Be sure to provide your address, phone number, and if you are requesting an online subscription, an email address.