Home » From the Commissioner
CSA Options Multiply
New Hampshire Department of Agriculture, Markets & Food (May 17, 2013)
We get a lot of questions about CSAs—or Community Supported Agriculture farms. This innovative marketing model involving produce shares or memberships has evolved to provide many choices for farmers and their customers. A growing number of farmers choose multiple marketing channels. Farmers may rely on a combination of farmstands, farmers markets, CSA programs, and sales to restaurants, schools, stores or other farms.
In general CSAs are business arrangements between farmers and customers that usually involve prepayment and commitment to a certain amount of food and other farm products over a certain period of time. The concept originated in Germany, Switzerland and Japan in the 1960s in response to concerns about food safety and the urbanization of farmland—and was first transplanted into the United States in the mid 1980s in western Massachusetts and Wilton, New Hampshire. German biodynamic farmer Trauger Groh and partners started the Temple-Wilton Community Farm and CSA—which continues as the oldest continuously operating CSA in America. "Most CSAs are seasonal, and most have a fixed price for a fixed 'share of the harvest'," notes the Temple-Wilton Community Farm website. But from the beginning, this pioneering farm took a different approach. They provided milk and dairy products and grew winter storage vegetables to provide food to CSA members year-round. Member families choose what they need, and contribute toward the costs of the annual budget.
Seven New Hampshire farms took the CSA concept to another level more than 10 years ago by forming a cooperative CSA business model. The farmer members of Local Harvest CSA plan and grow certified organic fruit and vegetable crops for 325 households in the Concord area. Spring, summer and fall shares are delivered weekly at the Unitarian Universalist Church in Concord. Local Harvest also offers weekly summer distribution at Butters Fine Food and Wine on Sheep Davis Road. Concord Hospital Center for Health Promotion teams up with Local Harvest CSA to offer fresh produce shares to Concord Hospital employees at their workplace as part of their employee wellness initiative.
Larry Pletcher, owner of the Vegetable Ranch http://www.vegetableranch.com in Warner, is one of the founding members of Local Harvest CSA. He says it has helped his farm's profitability "by providing a definite market for a broad range of produce." More importantly, he notes, the CSA provides income early in the season when expenses are high. "In my view, a mix of different markets is as important as a wide selection of crops. CSAs and farmer's markets play different roles in marketing produce, but are both critical to a profitable farm."
Like several other Local Harvest CSA member farms, Middle Branch Farm http://middlebranchfarm.com in New Boston, operated by Roger Noonan and family, also offers an array of their own CSA choices for their customers. Middle Branch Farm's 400 CSA customers can pick up their shares at the farm or at satellite delivery sites in North Manchester, Nashua and at Stonyfield Yogurt on the Manchester/Londonderry line. Noonan offers spring, summer and fall CSA shares, plus add-on meat shares. Noonan prefers the CSA model to staffing and stocking a farmstand every day of the week. Audrey Gerkin's Pickpocket Farm & CSA http://pickpocketfarm.weebly.com/  in Brentwood is an example of a much smaller CSA. Gerkin changed careers from special education to balancing smaller-scale farming with raising three young daughters at home. Organizing her business exclusively as a CSA–serving 15 families—helps her achieve that balance and her goal of being at home with her children.
Find the 2013 CSA Listing on our website http://agriculture.nh.gov/by clicking on Publications & Forms, and scrolling down the list under Division of Agriculture Development. Farmers can still get their CSAs on the list by completing the 2013 CSA Registration form under Hot Topics.
Lorraine Merrill, Commissioner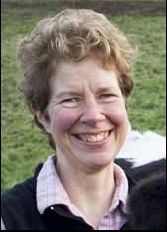 (reprinted from the Weekly Market Bulletin, May 15, 2013)
SUBSCRIPTION NOTE:
The NH Department of Agriculture, Markets & Food Division of Agricultural Development compiles market information and publishes the Weekly Market Bulletin for the agriculture community. The Bulletin is the department's 'publication of record' and includes appropriate industry notices, announcements, seasonal information and market survey data. Subscribers may advertise in the popular agricultural classified advertising at no charge. One-year subscriptions are $28 for delivery by U.S. Postal Service, or $22 for delivery by secure internet. Sign up for the Weekly Market Bulletin by calling the office at 271-2505 and providing a credit card for payment; or visit the office at 25 Capitol St., Concord; or mail in your request with a check. Be sure to provide your address, phone number, and if you are requesting an online subscription, an email address.