Home » From the Commissioner
Corporate Wellness Programs Partner with CSA
New Hampshire Department of Agriculture, Markets & Food (May 31, 2016)
Two major corporations based in the Seacoast region have teamed up with a local farm CSA to offer memberships at their worksites. Timberland–the global outdoor-lifestyle brand, and premium Swiss chocolate company Lindt USA, are both headquartered at the Stratham industrial park, and both companies cultivate a culture of commitment to community. In June, Hurd Farm, located in nearby Hampton, will begin delivering CSA (Community Supported Agriculture) shares of pasture-raised meats at the workplace. The industrial park neighbors are making convenient access to healthy local foods part of their employee wellness programs. They are also encouraging employees to support local farms.
"Lindt called me," says Steve Hurd, who operates the farm with his wife Sheryl and their two daughters. The chocolate company asked if he could offer employees CSA shares, and invited him to participate in Lindt's employee wellness fair. A human resources officer from next-door neighbor Timberland attended the fair, and asked Hurd to offer the program to Timberland employees, too. So far, 31 households have signed up for the six-month summer CSA program which runs from June to November, and includes ground beef, steaks, ribs, roasts, pork chops, bacon, sausage, a whole chicken and a fresh turkey for Thanksgiving. Hurd Farm's winter CSA runs from December to May. "It's been a big boost for us," Hurd notes.
In 2005 Hurd Farm's 135 acres of open lands were permanently protected with a conservation easement paid with town funding and an LCHIP (Land and Community Heritage Investment Program) grant. Steve and Sheryl transitioned out of dairy farming to the current livestock and poultry enterprises in 2009. Their beef is now all grass-fed, using rotational grazing and raising hay for winter feed. The Hurds also sell meats and eggs to their regular CSA customers, and at the Portsmouth, Exeter and Salem farmers markets, Seacoast Eat Local's winter farmers markets in Exeter and Rollinsford, and to area restaurants and retail stores.
The Hurds' daughters are both involved in the farm, and interested in nurturing its continuing success. Morgan enjoys selling at the farmers markets, in addition to her full-time sales job with a local company, and studying part-time for a degree in marketing. Leanne is graduating from Seacoast School of Technology, where she has developed a strong interest in animal science and livestock nutrition, and will attend the Thompson School at UNH.
Participating Timberland and Lindt employees are helping to ensure the sustainability of the farm and its ability to provide quality food for the community. Timberland employees can also serve their CSA meats with some of the fresh produce employees grow in Timberland's Victory Garden.
*****
Elsewhere on the local food front, the New Hampshire Farm to School program has selected schools in Nashua, Somersworth and Colebrook for its Beacon Community Pilot Project. This project aims to engage people from multiple organizations who commit to work together to increase students' access to local and healthy foods at school. NH Farm to School coordinator Stacey Purslow held a preliminary meeting earlier this month in Colebrook, with SAU 7 administrators and teachers, local food advocates, and Abbey Group regional food service manager Steve Learned—the former executive chef at The Balsams Grand Resort Hotel until it closed in 2009. Broad, local input will be sought at a public meeting in Colebrook on June 22. The NH Food Alliance, UNH Cooperative Extension, the NH Department of Education and NH Community Loan Fund are among the participants in this intensive effort to bring more local, fresh foods into the school cafeterias and classroom learning. All three Beacon communities will get professional development, education in food systems and potential access to grant funding.
Lorraine Merrill, Commissioner 
Department of Agriculture, Markets, & Food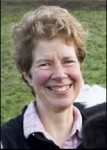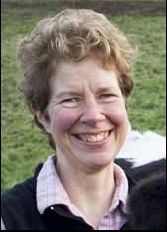 (This column is excerpted from the Weekly Market Bulletin )
SUBSCRIBE TO THE ENTIRE WEEKLY MARKET BULLETIN:
The NH Department of Agriculture, Markets & Food Division of Agricultural Development compiles market information and publishes the Weekly Market Bulletin for the agriculture community. The Bulletin is the department's 'publication of record' and includes appropriate industry notices, announcements, seasonal information and market survey data. Subscribers may advertise in the popular agricultural classified advertising at no charge. One-year subscriptions are $28 for delivery by U.S. Postal Service, or $22 for delivery by secure internet. Sign up for the Weekly Market Bulletin by calling the office at 271-2505 and providing a credit card for payment; or visit the office at 25 Capitol St., Concord; or mail in your request with a check. Be sure to provide your address, phone number, and if you are requesting an online subscription, an email address.