Home » From the Commissioner
Conservation Districts Making News
New Hampshire Department of Agriculture, Markets & Food (June 19, 2011)
The New Hampshire Association of Conservation Districts (NHACD) has a new executive director. Dick Lutz brings 36 years of experience teaching agriculture to his new assignment—most recently as Career and Technical Education Director, and head of the Agriculture Education Department at the Wilbur H. Palmer Vocational-Technical Center at Alvirne High School in Hudson. Dick has overseen hands-on student work in bio-diesel fuel production, orchard management, greenhouse management, garden archeology, dairy production, poultry production, landscaping, and forest management. The Alvirne High School Farm received a Farm of Distinction Award from the Department of Agriculture, Markets & Food in 2010.
When Dick taught in Bennington, Vermont, his students won a National FFA award for outstanding community development project for starting a farmers market. Lutz's teaching honors include the Vermont AgriScience Teacher Award and Vermont Vocational Teacher of the Year. He was also an adult education instructor and adjunct environmental science and botany instructor at the Community College of Vermont. Dick has leadership experience, including legislative advocacy, with numerous agricultural and educational organizations.
Early in his career, as a technician with the US Fish and Wildlife Service, he worked on the environmental impact study of the expansion of Interstate 93 through Franconia Notch, habitat analysis for Atlantic salmon restoration in the Pemigewasset River, and radio telemetry with fish. Dick is a University of New Hampshire graduate, with a B.S. in Wildlife Management and a Master's degree in Occupational Education. Currently, Dick is also a business plan consultant working with wild blueberry growers and lobstermen through the Trade Adjustment Assistance Program.
Since 1946 NHACD has provided statewide coordination, representation, and leadership for County Conservation Districts to conserve, protect, and promote responsible use of natural resources. A number of conservation districts are taking on ambitious new projects to nurture connections and marketing opportunities between local farms and consumers, as well as cooperative efforts to help farmers implement conservation practices. Cheshire County Conservation District, for example, has announced that its new no-till seeder—obtained with the support of a State Conservation Committee Moose Plate Grant—is now available for farmers to use. Interested farmers and growers can call or email District Manager Amanda Costello to make reservations on a first-come, first-served basis.
The district hosted a meeting on Monday on the Great Falls Food Hub project. The founders have obtained grant funding to help foster a combination of infrastructure and programming that will provide processing, storage, and distribution facilities and business services for farms and other food-based businesses in the Great Falls region encompassing Windham and Windsor counties in Vermont and Sullivan and Cheshire counties in New Hampshire. Learn more at: www.greatfallsfoodhub.com.
On the other side of the state, the Strafford County Conservation District lost all county funding retroactive to the first of this year, although the County will continue to provide office space for the District. In a press release, the District Board of Supervisors said it is committed to continuing to provide services, and to fulfilling its "responsibilities to serve all residents of Strafford County." District staffing is being reduced to just a half-time district manager. Office hours are being reduced, and people are asked to call in advance for an appointment. Many services will be offered on a fee basis. The district board is undertaking strategic planning, and seeking alternative sources of funding. "The District welcomes assistance to help us navigate this drastic change in funding and reorganization," concludes the press release. "We welcome any offers of time such as easement monitoring, joining the district, and donations, or funding ideas and grant writing." For more information visit www.StraffordCCD.org  or contact Bambi Miller, District Manager, Strafford County Conservation District, 259 County Farm Road, Unit #3, Dover, NH 03820. 603-749-3037 or email to sccd@co.strafford.nh.us.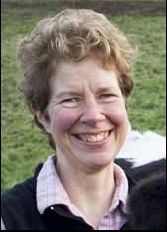 Lorraine Merrill,  Commissioner
(reprinted from the NH Weekly Market Bulletin 6/15/2011)
To subscribe to the entire Weekly Market Bulletin:
E-mail Tom Kamberis (thomas.kamberis@agr.nh.gov) at the NH Department of Agriculture