Home » From the Commissioner
Cold Bees and Five P's for Selling to Chefs
New Hampshire Department of Agriculture, Markets & Food (March 7, 2014)
The NH Direct Marketing Conference for Farmers, Fishermen and Forest-based Businesses drew a full house of participants last month, despite the threatening weather forecast. Innovative marketers representing the diversity of New England's signature foods shared their experiences and their learning curves.
 Evan Mallet, chef-owner of Portsmouth's Black Trumpet restaurant, spoke to the challenges of selling to harried, often stressed chefs. He urged farmers and fishermen to communicate with "boldness and confidence" because "your product can inspire." He also advised that would-be marketers need to be willing to fail, to not be discouraged by rejection.
 Mallet offered his own "Five P's for Getting in the Door" of a restaurant kitchen: Preparation—read the menus, and call ahead for hours of operation, best time to visit; Product—bring a sample; Prices—"You are expensive," he said, "justify it!"–leave a product and price list with your contact information; and Polite Perseverance—"chefs are busy, stressed and forgetful, but also human."
 Mallet reminded the farmers and fishermen in attendance that more than 80% of new restaurant businesses fail, and that not all chefs have authority to make final purchasing decisions. He also suggested that farmers consider working together to supply restaurants. He works with farmers to grow specific vegetables, often heirloom varieties, for seasonal menus. Mallett said trends to smaller portions and alternative cuts should benefit local meat producers.
…..
 This winter has been long and cold. Chris Rallis, entomologist in the Division of Plant Industry, advises beekeepers to get out and check their hives. He says the division has heard of quite a few hive losses this winter. During prolonged cold weather like we have had this winter, the bees cluster together and "chimney up" the hive, just feeding off the center frames, Rallis explains. "They aren't getting enough to eat, even though there is honey in the hive," he adds. The hives may be heavy with honey, but still require supplemental feeding that the bees can reach.
 American Farm Bureau Federation President Bob Stallman has reappointed Epsom dairy farmer Stew Yeaton to the AFBF National Dairy Committee. Having a New Hampshire or New England voice on this committee is important for the region's agriculture.
 …..
 Three New Hampshire youth have been selected to participate in National Ag Day activities March 23-25 on Capitol Hill in Washington, DC. The Agriculture Council of America (ACA) sponsors 100 student representatives from across the country—from FFA, AFA, 4-H and Student NAMA—to "put a face on the future of agriculture and personally emphasize the importance of agriculture in our everyday lives."
 The New Hampshire representatives are 4-H members Jacob Blake from Cheshire County, Erik Fredrikson from Carroll County, both now college students, and NH FFA State Vice President Erica Comeau, a graduate of Pinkerton Academy in Derry who will start college this fall. This is the 41st anniversary of National Ag Day, which is celebrated in classrooms and communities across the country. The Agriculture Council of America is encouraging young people to consider career opportunities in agriculture. Learn more about the conference and about National Ag Day at http://www.agday.org/media/stutools.php or Contact the Agriculture Council of America at (913) 491-1895.
 The youth delegates will report on agricultural issues affecting their home states, and on the agricultural commodities that are important in their states. The New Hampshire youth will also meet with members of our Congressional delegation while they are in Washington for the National Ag Day program.
 Lorraine Merrill, Commissioner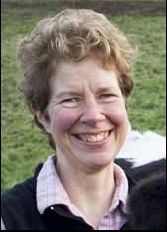 Department of Agriculture, Markets, & Food
This column is excerpted from the Weekly Market Bulletin, March 6, 2014)
 SUBSCRIBE TO THE ENTIRE WEEKLY MARKET BULLETIN:
The NH Department of Agriculture, Markets & Food Division of Agricultural Development compiles market information and publishes the Weekly Market Bulletin for the agriculture community. The Bulletin is the department's 'publication of record' and includes appropriate industry notices, announcements, seasonal information and market survey data. Subscribers may advertise in the popular agricultural classified advertising at no charge. One-year subscriptions are $28 for delivery by U.S. Postal Service, or $22 for delivery by secure internet. Sign up for the Weekly Market Bulletin by calling the office at 271-2505 and providing a credit card for payment; or visit the office at 25 Capitol St., Concord; or mail in your request with a check. Be sure to provide your address, phone number, and if you are requesting an online subscription, an email address.