Home » From the Commissioner
Cheshire County Commons Farm and Food Hub
New Hampshire Department of Agriculture, Markets & Food (February 20, 2012)
When Cheshire County built its new jail facility in Keene, using inmate labor at the county farm in Westmoreland was no longer practical, and the dairy herd was sold last year. The site in Westmoreland—where the county farm and nursing home and assisted living facility are located, along with the old county jail facility—consists of several hundred acres of actively managed woodland, 52 acres of prime farmland soils, nature trails, and more than a mile of frontage along the Connecticut River.
Although the county decided to get out of the dairy business, there was strong support for maintaining vital agricultural use of these resources. Proposals for leasing the farm were invited, and last spring county officials leased the farm and dairy facility to a young family—Dale and Tiffany Briggs of Sullivan. The Briggses, who have operated their Bo-Riggs Cattle Company black Angus operation for a number of years, are excited to be able to pursue their dream of dairy farming. They purchased bred heifers, and are now milking 30 young Holsteins. Their goal, Tiffany says, is to fill all 62 stalls in the comfortable tie-stall facility built in the late 1980s.
Plans for re-use of the former jail facility have been developed through a year-long study by Land For Good, The Monadnock Conservancy, and the Cheshire County Conservation District, with extensive public participation. The result is an ambitious project to remake the site of the county jail as the Cheshire County Commons Farm and Food Hub. Organizers are seeking businesses interested in getting in on the ground floor of this development which aims to support entrepreneurs and collectively strengthen and advance the agricultural sector of the region.
The Cheshire County Farm and complex is just13 miles west of the cultural center of downtown Keene, and just 10 minutes from Interstate 91 on the Vermont side of the river, and 12 miles from downtown Brattleboro, Vt. The former jail will be redeveloped as a modern, one-of-a-kind 35,000 square-foot facility offering office space, conference room, classroom, food processing and storage area, loading dock, and more to businesses and organizations. The vision is for a hub bringing together government, organizations and businesses and that will be mutually supportive to promote innovation, profitability and long-term sustainability. Business incubation and business development education and networking will be provided by Keene's Hannah Grimes Center.
Elected county leaders envision a public and private partnership to foster success for current and future agricultural and food-related businesses in the region. They are seeking letters of interest by March 31, 2012. Businesses could include—but are not limited to—food processing, aggregation, storage, and distribution; food production, farm service and supply businesses; farmer and/or community education; forest products industries. For more information contact Amanda Costello at the Cheshire County Conservation District, 11 Industrial Park Drive, Walpole NH 03608, phone 603.756.2988 x.116 or email Amanda@cheshireconservation.org. Visit the District's website www.cheshireconservation.org and look under 'Recent News.'
Meanwhile, Tiffany and Dale Briggs will be hosting the New Hampshire Farm Bureau Annual Summer Picnic at the farm in August. That event always draws a big crowd, especially with the stump speeches by candidates in an election year.
* * * * * *
            The Small & Beginner Farmers of New Hampshire annual meeting drew a good crowd in Plymouth last Saturday. Those who remember the birth of this organization may find it hard to believe it is celebrating its 15th anniversary already. With about 200 members located throughout the state, SBF-NH offers programs including education,  equipment sharing and livestock pass-on that are geared especially for people of any age or career stage who are getting started in farming, or farming on a small-scale. For more information see the website http://beginnerfarmers.org or call Kate Kernan at 603-876- 4562 or leader@sbfnh.org.
Lorraine Merrill, Commissioner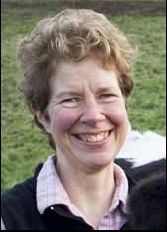 (reprinted from Weekly Market Bulletin, Feb. 15,  2012)
SUBSCRIPTION NOTE:
The NH Department of Agriculture, Markets & Food Division of Agricultural Development compiles market information and publishes the Weekly Market Bulletin for the agriculture community. The Bulletin is the department's 'publication of record' and includes appropriate industry notices, announcements, seasonal information and market survey data. Subscribers may advertise in the popular agricultural classified advertising at no charge. One-year subscriptions are $28 for delivery by U.S. Postal Service, or $22 for delivery by secure internet. Sign up for the Weekly Market Bulletin by calling the office at 271-2505 and providing a credit card for payment; or visit the office at 25 Capitol St., Concord; or mail in your request with a check. Be sure to provide your address, phone number, and if you are requesting an online subscription, an email address