Home » From the Commissioner
Check Out NH Agriculture Markets & Food's Makeover
New Hampshire Department of Agriculture, Markets & Food (March 30, 2014)
After many months of work, the Department of Agriculture, Markets & Food website has had its first complete make-over in more than 10 years. Our new website is now live, and we welcome comments and suggestions. We have a fresh, new look, and more importantly it should be easier to navigate. We have also expanded significantly the information that is available from each division. Another important improvement for a growing number of users, our website is now fully accessible to mobile devices.
The new website is consistent with the current format of other recently updated state government websites. People can search for the information they need in more than one way. Users can click on the appropriate tab on the bar across the top of the website—farmers, licensees, consumers and subject list. Or use the menu that runs down the left hand side of the page—for information on the divisions and committees (including NH Ag in the Classroom and the State Conservation Committee), to access all publications and forms and find out how to subscribe to the Weekly Market Bulletin or read the latest Commissioner's Column. The Laws and Rules tab has a more complete listing of laws and rules administered by the department, plus links to some others affecting farms and agriculture and to the House and Senate websites to track legislation. News, Events and Media information has its own tab, and Related Links takes you to a long list of websites for all sorts of agricultural agencies and organizations. Click on Contact Us for contact information for the whole department.
…..
The chilling gusts of this prolonged wintery weather have not helped the sap flow. Howard Pearl of Loudon says the 327 gallons of syrup he made over the weekend "did not set any records." It has just still been too cold all over the state, he reports. On the other hand, the weather has not turned suddenly warm, as some maple producers have feared could bring a sudden halt to the season.  Maple weekend may be over, but many sugar houses around the state are observing 'Maple Month' form mid-March through mid-April. Look for steam coming from sugarhouses and stop by to experience the transformation of sap into syrup, and to purchase some pure New Hampshire Maple products.
…..
The NH School Breakfast event was held at the Dr. Crisp Elementary School in Nashua after being twice rescheduled due to weather.  The New England Dairy & Food Council partnered with NH Kids Count and USDA Food and Nutrition Service on this event in support of the NH School Breakfast Challenge, a plan to expand school breakfast access. Breakfast is vitally important for students to learn and succeed in school. The program featured a visit from Kendall Reyes, a Nashua native and San Diego Chargers tight end, Fuel Up to Play 60 Student Ambassador Lily Ayotte of Milford and Gert the Garelick cow.
…..
A farmers breakfast hosted by the Strafford County Farm Bureau a week ago Sunday drew over 300 enthusiastic eaters. Under the leadership of President Bruce Cilley, county Farm Bureau members put on a breakfast feast featuring local foods at the Jeremiah Smith Grange Hall in Lee.
…..
Reports of rising food prices are all over the media these days. But to keep this in perspective, EconomicsHelp.org reports that the United States spends the smallest portion of total spending on food of any country in the world, at nine percent.  According to WalletHub.com, the average American spends $3,910 a year on food. That same average American spends a full one-third of that amount on telephone services each year, $3,091 on gasoline and $420 on alcoholic beverages.
Lorraine Merrill, Commissioner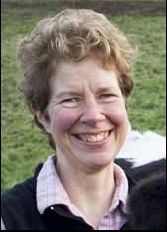 Department of Agriculture, Markets, & Food
(This column is excerpted from the Weekly Market Bulletin, March 26, 2014)
SUBSCRIBE TO THE ENTIRE WEEKLY MARKET BULLETIN:
The NH Department of Agriculture, Markets & Food Division of Agricultural Development compiles market information and publishes the Weekly Market Bulletin for the agriculture community. The Bulletin is the department's 'publication of record' and includes appropriate industry notices, announcements, seasonal information and market survey data. Subscribers may advertise in the popular agricultural classified advertising at no charge. One-year subscriptions are $28 for delivery by U.S. Postal Service, or $22 for delivery by secure internet. Sign up for the Weekly Market Bulletin by calling the office at 271-2505 and providing a credit card for payment; or visit the office at 25 Capitol St., Concord; or mail in your request with a check. Be sure to provide your address, phone number, and if you are requesting an online subscription, an email address.