Home » From the Commissioner
Brookdale Fruit Farm Celebrates 165th Anniversary
New Hampshire Department of Agriculture, Markets & Food (June 15, 2012)
This Sunday, June 17, the Hardy and Whittemore families are hosting a celebration of Brookdale Fruit Farm's * 165th anniversary. Fourth-generation farmer Eleanor Hardy Whittemore says they are hoping customers, friends and neighbors will come to the Hollis farm for educational tours, demonstrations and free strawberry shortcake. This is a great opportunity to see how a farm family has preserved their agrarian heritage, conserved their land and natural resources, and advanced their knowledge and skills to continue to succeed with a multi-generational farm business in the midst of a changing and urbanizing community environment.
Participants will take wagon tours of the permanently protected lands used to grow tree fruits, vegetables, herbs and small fruits to supply the retail and pick-your-own markets at the year-round farmstand, plus numerous wholesale accounts. Educational programming and demonstrations include Rick Hardy discussing greenhouse production, George Hamilton, UNH Cooperative Extension food and agriculture field specialist,  speaking on how Integrated Pest Management (IPM) is used on farms, including Brookdale, to reduce pesticide use and protect the environment. Alden Marshall of Hudson will offer a presentation on beekeeping and pollination. Participants will also see and learn about irrigation and plastic mulch systems, farmstand marketing and food safety (including GAP certification) from Rick, Trevor, Cameron and Tyler Hardy, respectively. Eleanor Whittemore, whose great-grandfather started the farm as a six-acre subsistence farm in 1847, will tell guests about the farm's history.
Harold Hardy, father of Eleanor and her brother Elwin, was the one to plant the first commercial apple orchard on the farm shortly after graduating from the New Hampshire College of Agriculture and the Mechanic Arts (now UNH) in 1910. The farm has grown in acres, crops, and adoption of science, technology and marketing strategies. Today the sixth generation is actively engaged in management and the farm's continuing evolution. Visit the website http://brookdalefarms.com for more information.
Speaking of UNH, those who have submitted comments on the proposed campus master plan updates recently received an emailed response ** from University Architect and Director of Campus Planning Doug Bencks. The letter is available on the campus plan webpage www.unh.edu/cmp  click on 'Status Report-June 2012.'  The latest revisions to the proposed plan are also available at the site. UNH officials have declared that the equine teaching and farm facilities will remain at the current location. However, the MacFarlane greenhouses and the Thompson School's Putnam Hall are still designated for public-private research park development. Comments are still welcome in this continuing planning process.
Bencks's letter states, "The response of the community to the master plan itself has made it clear once again that both the agricultural mission of the University, and the environmental ethic of the community, are very much seen as core values of the institution."
And speaking of greenhouses at UNH, UNH Cooperative Extension Assistant Professor/Greenhouse and Floriculture Specialist Brian Krug has been picked by Greenhouse Product News online magazine for its first '40 under 40' list. This group of 25 men and 15 women were nominated by their peers for their accomplishments in and out of the greenhouse, and are described by the magazine as "some of the brightest minds in horticulture."
Krug was noted as the recipient of the Alex Laurie Award for most significant applied floriculture research paper published in refereed American Society for Horticultural Science http://www.ashs.org/ . He was also cited for his role in creating new and innovative electronic delivery methods for presenting research and educational materials, including a new app for iPhone, Android and Blackberry mobile devices that connects growers with PGRCALC, a web-based calculator growers use from their computers.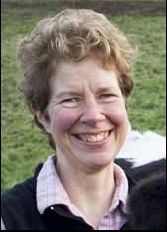 Lorraine Merrill, Commissioner

(reprinted from Weekly Market Bulletin, June 13,  2012)
ED NOTE:
* see profile of Brookdale Fruit Farm on   www.newhampshirefarms.net
** see UNH Master Plan response on New Hampshire Farms Facebook. Click on logo in upper left  hand corner
WEEKLY MARKET BULLETIN SUBSCRIPTION NOTE:
The NH Department of Agriculture, Markets & Food Division of Agricultural Development compiles market information and publishes the Weekly Market Bulletin for the agriculture community. The Bulletin is the department's 'publication of record' and includes appropriate industry notices, announcements, seasonal information and market survey data. Subscribers may advertise in the popular agricultural classified advertising at no charge. One-year subscriptions are $28 for delivery by U.S. Postal Service, or $22 for delivery by secure internet. Sign up for the Weekly Market Bulletin by calling the office at 271-2505 and providing a credit card for payment; or visit the office at 25 Capitol St., Concord; or mail in your request with a check. Be sure to provide your address, phone number, and if you are requesting an online subscription, an email address