Home » From the Commissioner
Bright Prospects for Ag Grads
New Hampshire Department of Agriculture, Markets & Food (July 4, 2015)
This is the season for graduations and transitions from high school to college, and from college to graduate school or work. The high cost of higher education has drawn a lot of attention to how well students are prepared for gainful employment after graduation. Much of the media attention is on STEM fields—science, technology, engineering and mathematics. But agricultural sciences, technology, engineering and other fields relying on math skills are frequently overlooked in these discussions.
A recent report from USDA's National Institute of Food and Agriculture and Purdue University, found 57,900 job openings in agriculture and related fields each year. But just 35,400 students graduate annually with a bachelor's degree or higher in agriculture—leaving a shortage of 22,500 ag graduates.
"There is incredible opportunity for highly-skilled jobs in agriculture," U.S. Secretary of Agriculture Tom Vilsack said upon the report's release. "Those receiving degrees in agricultural fields can expect to have ample career opportunities. Not only will those who study agriculture be likely to get well-paying jobs upon graduation, they will also have the satisfaction of working in a field that addresses some of the world's most pressing challenges. These jobs will only become more important as we continue to develop solutions to feed more than 9 billion people by 2050."
The Purdue/NIFA report points to careers in the wide variety of industries related to agriculture, food production, nutrition, science, biomaterials and more. The researchers identified several fields with the greatest job potential through 2020. Plant science. Excellent career opportunities at all degree levels– plant geneticists, plant pathologists, and insect biologists to develop higher-yielding crops adapted to less-than-optimal growing conditions. Strong demand also in production of sustainable products made from wood and other biomaterials.
Water management. Evolving water use and availability concerns will heighten demand for watershed scientists, hydrologists, irrigation engineers, and plant geneticists.
Veterinarians for food animals, especially with expertise and experience in poultry, dairy, and swine production.
Nutrition, human and animal. "Consumer demand for nutritious and safe food will contribute to strong demand for food scientists and technologists in new product development, food processing, and food safety" the report notes. Food-animal nutritionists will see a continued strong employment market in research and development connected with feed and animal-health companies.
Agricultural technology. As precision ag continues to grow, companies will need candidates who combine experience with software, hardware and agriculture.
Sustainable agriculture. Growth in the number of specialty producers–fruits, vegetables, organic products, and more–will require knowledgeable workers and advisors. The researchers see strong demand for graduates in sustainable crop production and management.
Management and business. The largest category of ag-related jobs each year, with most graduates with bachelor's degrees in business management entering sales and technical service jobs. Those with advanced degrees are more likely to go into careers as economists, financial analysts, lending executives, marketing managers, and human resources specialists.
UNH Thompson School graduates with associate's degrees in agriculture, forestry and natural resources fields typically have four or five job offers each, notes Drew Conroy, professor of applied animal science at the Thompson School of Applied Science. He says employers like to hire the school's students, but there are more jobs than graduates in these fields. It's a similar story for four-year graduates in agricultural fields at UNH.
The Purdue report says nearly half of ag jobs will be in management and business. More than one in four will be in science, technology, engineering and math. Jobs in sustainable food and biomaterials production will account for 15%, and 12% of opportunities will be in agricultural education, communication and governmental services. Read the full report at https://www.purdue.edu/usda/employment/.
Lorraine Merrill, Commissioner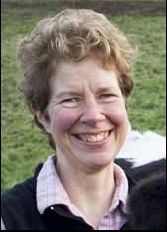 Department of Agriculture, Markets, & Food
(This column is excerpted from the Weekly Market Bulletin, June 24, 2015 )
SUBSCRIBE TO THE ENTIRE WEEKLY MARKET BULLETIN:
The NH Department of Agriculture, Markets & Food Division of Agricultural Development compiles market information and publishes the Weekly Market Bulletin for the agriculture community. The Bulletin is the department's 'publication of record' and includes appropriate industry notices, announcements, seasonal information and market survey data. Subscribers may advertise in the popular agricultural classified advertising at no charge. One-year subscriptions are $28 for delivery by U.S. Postal Service, or $22 for delivery by secure internet. Sign up for the Weekly Market Bulletin by calling the office at 271-2505 and providing a credit card for payment; or visit the office at 25 Capitol St., Concord; or mail in your request with a check. Be sure to provide your address, phone number, and if you are requesting an online subscription, an email address.