Home » From the Commissioner
Big Week for Big Pumpkins
New Hampshire Department of Agriculture, Markets & Food (October 5, 2012)
For three days last week Steve Geddes of Boscawen held the world giant pumpkin record. His behemoth squash weighed in at 1,843.5 pounds at the Deerfield Fair contest—way bigger than the record set in 2011 at 1,818.5 pounds. But then Rhode Island grower Ron Wallace trucked his prize pumpkin to the Topsfield Fair, tipping the scales on Sunday at 2,009 pounds—the first-ever one-ton pumpkin. UNH Cooperative Extension Field Specialist George Hamilton was pumped about being an official judge for both record-breaking events.
New Hampshire cheesemakers brought home top honors at this year's annual Big E Cheese Competition. Sawyers Artisanal Cheese of Walpole received a Gold award for their Ver-Hampshire. Landaff Creamery of Landaff took a Silver for their Cellars at Jasper Hill Landaff from Landaff Creamery, plus a Bronze for their Cellars at Jasper Hill Kinsman Ridge from Landaff Creamery. Brookford Farm in Canterbury won a Bronze for their Camembert. All the wining cheeses were displayed at the Big E throughout the fair. View all the cheese competition results at :
http://www.thebige.com/fair/agriculture/2012CheeseCompetition.asp
LaBelle Winery in Amherst took the Best Fruit Wine with its Three Kings—which was also picked as Best New Hampshire Wine at the Big E wine competition. Jewell Towne Vineyard in South Hampton received one of just three Double Golds awarded for its Petite Aime. Three Granite State wineries took Gold awards: Walpole Mountain View Winery at Barnett Hill Vineyard for its Mountain View Red, LaBelle's Three Kings, and Zorvino Vineyard in Sandown for its Papa Z's Bluz. Seven New Hampshire wineries each garnered one or more Silver and Bronze awards. Find all results at www.thebige.com/fair/agriculture/2012WineResults.asp .
This week LaBelle Winery owners Amy LaBelle and Cesar Arboleda open their new and much larger winery and vineyard on Route 101 in Amherst. The couple has planted 1,500 grape vines at the new 11-acre site, and will plant 500 more next spring. Several grand opening events are slated for this month. New Hampshire now has more than 30 wineries, although not all grow their own fruit.
US Secretary of Agriculture Thomas Vilsack recently kicked off what will be a year of activities celebrating the 50th anniversary of the National RC&D (Resource Conservation & Development) Program. Even though federal administrative operating funds to assist RC&D Councils were eliminated by Congress in 2011, independent non-profit RC&D Councils across the country are still in business. RC&D as a federal program has permanent authorization and is still in effect.
North Country RC&D is serving as fiscal agent for a project that will help schools meet nutritional standards of the federal 2012 Healthy, Hunger Free Kids Act, starting at least initially with North Country schools.  Elaine VanDyke former nutritionist with the NH Department of Education is leading this effort with an experienced group of nutrition and health experts, hoping for funding approval this fall.  North Country RC&D's interest in this effort goes beyond nutrition to include how local foods can be better used to meet the nutritional standards—thereby increasing demand for food from local farms.
North Country RC&D is teaming up with the NH Community Loan Fund to enhance farm business planning and finance opportunities for farmers and food businesses.  The first goal is to develop resources to revive farm business planning similar to the successful grant-funded NH Agricultural Innovation Project which ended a few years ago.  View the Vested For Growth Section at the NH Community Loan Fund website www.communityloanfund.org   North Country RC&D is also serving as fiscal agent and steering committee member for the Back To Farming at the Laconia State School group—which is not only working to save this farmland and bring it back into production, but is also developing a Lakes Region food network. Find out more at the Back To Farming at Laconia State School page on Facebook.
Lorraine Merrill, Commissioner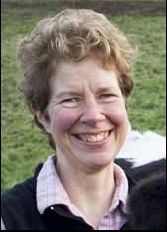 (reprinted from the Weekly Market Bulletin, Oct. 3,  2012)
SUBSCRIPTION NOTE:
The NH Department of Agriculture, Markets & Food Division of Agricultural Development compiles market information and publishes the Weekly Market Bulletin for the agriculture community. The Bulletin is the department's 'publication of record' and includes appropriate industry notices, announcements, seasonal information and market survey data. Subscribers may advertise in the popular agricultural classified advertising at no charge. One-year subscriptions are $28 for delivery by U.S. Postal Service, or $22 for delivery by secure internet. Sign up for the Weekly Market Bulletin by calling the office at 271-2505 and providing a credit card for payment; or visit the office at 25 Capitol St., Concord; or mail in your request with a check. Be sure to provide your address, phone number, and if you are requesting an online subscription, an email address.