Home » From the Commissioner
Big E Wrap-up and More Certified Local Restaurants
New Hampshire Department of Agriculture, Markets & Food (November 4, 2012)
The New Hampshire trustees of the Eastern States Exposition met last week in Bedford, and heard reports of this year's successful Big E—with the record-breaking attendance of 1,365,896 fair-goers passing through the gates. Trustees also heard about the needs for investment in the aging infrastructure of the buildings and grounds. The NH trustees also met on New Hampshire Day during the fair, when they awarded their four annual scholarships.
The two 4-H scholarship winners were Jacob Blake of Winchester and Brooke Clark of Cornish Flat. Both have distinguished records in 4-H dairy judging and other competitions.  Blake is a State and National Achievement Award winner and received a Community Service Award Medal. Blake is studying at the State University of New York-Cobleskill, with a goal of becoming a large-animal veterinarian and open his own practice in New Hampshire. In high school, Clark excelled in sports and volunteered at Cornish Fair. Now majoring in business administration at SUNY-Cobleskill, her goal is to own a hotel.
The two FFA scholarships were awarded to Jacob Brady of Columbia and Jenna Brown of Strafford.  Brady has won numerous FFA awards, and held chapter and state offices. He is also active in 4-H and has served on the Coos County UNH Cooperative Extension Advisory Council. He is majoring in agricultural mechanics at SUNY-Cobleskill, and plans to manage a diversified livestock farm. Brown also has a record of leadership and achievement in FFA, and as a long-term member and officer (including president) of the Yankee Teamsters 4-H Club. She aspires to own and/or manage a dairy farm, and is majoring in dairy management at the UNH Thompson School of Applied Sciences.
The Farm to Restaurant Connection certification program keeps growing, with 10 restaurants now certified. Program coordinator Charlie Burke commented that three establishments certified in September had achieved certification with excellent scores. "All three chefs—Chef Kevin Donahue, Corporate Chef for Dyn and the Dine Cafe Manchester, Chef Kevin Halligan of LOCAL eatery, Laconia and Chef Sean Harrington of The Runner Stone Market & Cafe, Warner—are enthusiastic supporters of New Hampshire farms and the FRC!"
Dyn is an international internet infrastructure firm based in Manchester that is rated in the business media as one of the best small companies to work for. Their corporate food service is part of that distinction. From Dyn's website information on employee benefits: "Our fringe benefits include free lunches each Tuesday and the second Thursday of each month, a kitchen stocked with snacks and drinks to fuel you throughout the day…"
Just last week, the tenth certification was achieved by The Crust & Crumb Bakery http://www.thecrustandcrumb.com on North Main Street in Concord. The Crust & Crumb offers artisan breads, pastries and catered meals. Owner/Chef Alison Ladman offers eight-week bread and pastry subscriptions—similar to the farm CSA concept.
Several of the certified restaurants participated in the recent Growers Dinner fundraising event at the NH Food Bank. The chefs featured seasonal specialties prepared from locally grown and produced foods. This annual food-tasting and networking event is held in the Food Bank's warehouse in Manchester. About 200 people participated in this year's event which netted almost $10,000 for the Food Bank.
The recent Great Gallon Give at five Manchester area Hannaford stores collected a total of 3,246 gallons of milk for the NH Food Bank to distribute to families in need around the state. Hannaford contributed 305 gallons, Hannaford customers donated 1,323 gallons—and Hood matched every gallon.
Another chance to donate milk and dairy products is a food drive held by The Pulse radio station (107.7 FM) at the Shaw's supermarket on Loudon Road in Concord, November 14-16.
Lorraine Merrill, Commissioner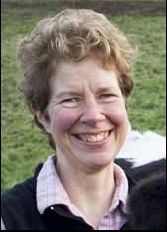 (reprinted from the Weekly Market Bulletin,  Oct. 31, 2012)
SUBSCRIPTION NOTE:
The NH Department of Agriculture, Markets & Food Division of Agricultural Development compiles market information and publishes the Weekly Market Bulletin for the agriculture community. The Bulletin is the department's 'publication of record' and includes appropriate industry notices, announcements, seasonal information and market survey data. Subscribers may advertise in the popular agricultural classified advertising at no charge. One-year subscriptions are $28 for delivery by U.S. Postal Service, or $22 for delivery by secure internet. Sign up for the Weekly Market Bulletin by calling the office at 271-2505 and providing a credit card for payment; or visit the office at 25 Capitol St., Concord; or mail in your request with a check. Be sure to provide your address, phone number, and if you are requesting an online subscription, an email address.