Home » From the Commissioner
Big Changes to UNH Cooperative Extension
New Hampshire Department of Agriculture, Markets & Food (October 28, 2011)
The budget passed by the legislature cut the University System of New Hampshire's appropriation for this biennium by
48%—a reduction of $48 million. This includes $32.5 million in cuts to the University of New Hampshire. UNH Cooperative Extension's share for the fiscal year that began July 1 is a reduction of $1.7 million, a 23% cut that resulted in the loss of 22 staff positions. Further reductions may be made in FY13—possibly as much as another $1.7 million.
"Our mission will not change," UNHCE Dean and Director John Pike says, "but the way we deliver programs will." Pike and his planning team are seeking public comments on their draft proposal for how the stripped-down staff and programs might work. They are calling the draft plan, 'Re-Extension of UNHCE: Reinvent, Reconnect, Reinvigorate.'
The draft re-Extension plan identifies five program teams to be made up of campus-based specialists and field specialists who will be based in county offices, but will be available to serve all counties. The five program areas are Community & Economic Development; Food & Agriculture; Nutrition; Natural Resources; and Youth Development (primarily 4-H). Under Food & Agriculture the draft plan includes "educational programs and applied research to support safe, local food production… support the state's large and diverse landscape and ornamental horticulture industries." Food safety programs for farms, restaurants, institutions would be part of this team, which "may also address sustainable and organic production systems and support and promote local markets for New Hampshire products…"
Nearly 200 state and county Extension Advisory Council members, UNH Cooperative Extension staff members, and representatives of partner agencies people learned about the proposed reorganization plan at three meetings held around the state last week. Those who were not at the meetings can download the draft summary of the plan at http://extension.unh.edu/. Look under 'What's New' for the summary and the online survey to provide feedback on the plan. Questions and comments collected at each meeting are being used to develop a question-and-answer document, which is expected to also be available this week on the UNHCE website http://extension.unh.edu/. Many questions were raised at the meetings about selection of staff for reorganized positions, which programs would be eliminated, and how county financial costs would be calculated.
The print copies of the re-Extension draft plan and the surveys handed out at the meetings can also be obtained from county UNHCE offices. UNHCE Agricultural Programs Leader Lisa Townson says comments will be accepted through Monday, October 31. Results will be compiled and shared with the re-Extension team for consideration and incorporation into a final draft, to be submitted to the UNH President and Provost by November 30. Pike hopes to release a final plan and begin implementation in early January 2012.
* * * * * *
The board of directors of Agri-Mark, a leading Northeast dairy farm cooperative which counts approximately half the state's dairy farmers among its more than 1,275 member farms, picked a 29-year New Hampshire resident to succeed long-time CEO Paul Johnston. New CEO Rich Stammer is currently Executive Vice President & Chief Operating Officer of Agri-Mark. As President of the cooperative's Cabot Creamery, he led the remarkable growth of Cabot from a small regional company to a prominent national brand. Stammer was Associate Professor of Agricultural Economics and Marketing at Rutgers University before taking his first position with Agri-Mark in 1982 as vice president for Economics and Government Affairs. "We have great farmer-members, employees and great brands. We're set for continued growth and profitability in the future," Stammer said in the cooperative's press release. "My goal is to continue to move us forward and further improve an already great company and great cooperative."
Lorraine Merrill, Commissioner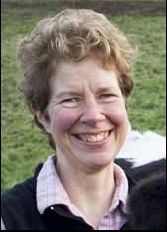 (reprinted from Weekly Market Bulletin, Oct. 26, 2011)
SUBSCRIPTION NOTE:
The NH Department of Agriculture, Markets & Food Division of Agricultural Development compiles market information and publishes the Weekly Market Bulletin for the agriculture community. The Bulletin is the department's 'publication of record' and includes appropriate industry notices, announcements, seasonal information and market survey data. Subscribers may advertise in the popular agricultural classified advertising at no charge. One-year subscriptions are $28 for delivery by U.S. Postal Service, or $22 for delivery by secure internet. Sign up for the Weekly Market Bulletin by calling the office at 271-2505 and providing a credit card for payment; or visit the office at 25 Capitol St., Concord; or mail in your request with a check. Be sure to provide your address, phone number, and if you are requesting an online subscription, an email address.